Rajinikanth, Kamal and their divergent politics: Superstar projects allegiance to BJP, Haasan sticks with secular forces
There is an unambiguous political ideology distinction emerging in Tamil Nadu. On one side you have superstar Rajinikanth, an actor who has openly shown fealty to the Bharatiya Janata Party — especially with his latest comment about how the Opposition should be scared of the BJP. Then there is Kamal Haasan.
There is an unambiguous political ideology distinction emerging in Tamil Nadu. On one side, you have "Superstar" Rajinikanth, an actor who has openly shown fealty to the Bharatiya Janata Party — especially with his latest comment about how the Opposition should be scared of the BJP. Then there is Kamal Haasan, another superstar, who launched his political outfit, Makkal Needhi Maiam, in February this year and has thrown his weight behind "secular forces".
The two Tamil actors, who are fundamentally different even in the kinds of films they pick and characters they portray onscreen, have maintained their radically different views in the political arena, as well. Rajinikanth and Kamal have made noticeable strides in Tamil politics, and as a few reports have claimed, the duo have taken the sheen off many established political parties in the state.
Rajinikanth, who has not yet officially announced allegiance to any party, was caught in a controversy after his comments on demonetisation and the BJP. "The demonetisation scheme was not implemented properly. We need to have a larger discussion on it."
He had also said, "If all Opposition parties are coming together against the saffron party, it must be a dangerous party."
However, as the media picked up his comments, he soon clarified his remarks. "I was asked whether the BJP was a dangerous party. I answered that the united front thinks it is a dangerous party. Whether it is a dangerous party or not, voters will decide," Rajinikanth said.
While everything thing said and done in politics these days seems to be inching towards the 2019 Lok Sabha elections, it will be interesting to watch the two paths that the two film stalwarts take. Here are a few factors that will define their political allegiances in future.
That the two actors will never politically join hands was stowed away as an idea when Kamal said there was a hue of saffron in Rajinikanth's politics, and until that changed, he wouldn't enter into an alliance with the south superstar.
"There is a hue of saffron in Rajini's politics. If that doesn't change, then I don't see an alliance with him. We are good friends, but politics is different," he was quoted as saying by ANI.
Kamal Haasan and secular forces: 'I will find another country that is secular'
Way before he forayed into national politics, Kamal never shied away from speaking his mind, even if his comments were political in nature. In 2013, upset over the hurdles caused by the ban on the release of his film Vishwaroopam, Kamal had said Tamil Nadu does not want him to stay in the state.
"If MF Hussain can do it, Kamal Haasan will do it... I am fed up. I am an artiste. After that, I will have to seek a secular State for my stay... Secular state from Kashmir to Kerala, excluding Tamil Nadu... Tamil Nadu wants me out."
The drama is unmistakable, and one wonders why didn't Kamal join politics faster.
By 2017, there were a slew of legal cases piling up against Kamal. A petition was filed in the Madras High Court, asking the court to direct the Commissioner of Police in Chennai to file a case against the actor and investigate his views on "Hindu terrorism".
In November last year, answering Kerala chief minister Pinarayi Vijayan, who had asked the actor to reflect on efforts by right-wing groups to dilute Tamil/Dravidian culture in a column in Tamil magazine Ananda Vikatan, the actor said, "Hindus cannot challenge others to show extremists among them since extremism has spread to that extent even among the Hindus. Hindus are losing faith in the principle of 'Satyameva Jayate', and instead, they are subscribing to 'Might is Right.'"
Political analyst RK Radhakrishnan said: "His anti-BJP position is consistent. He wants to channelise the anger among the people against the BJP. We have to note that even the DMK has not used the term 'Hindu terror' ever. Kamal can say it without fear because unlike many, he is not scared of income tax raids."
Another case, regarding the same statement, was filed against the actor in Varanasi, and Kamal even said he would visit Uttar Pradesh and meet people in Varanasi if the court summoned him. "There is nothing to be ashamed of here. I have started my journey towards people, and this is part of it."
A few months later, in February, Kamal launched his political party.
In May 2017, a PIL was filed against Kamal at the Thirunelveli district court by the Hindu Munnani Katchi for allegedly hurting the Hindu sentiments. In an interview to a regional channel, Kamal had said, "The country reads about the book in which a woman (Draupadi) was used as a pawn and gambled away." The direct dig at the Mahabharata was not taken lightly.
Rajinikanth and his 'soft' Hindutva pitch
The superstar has been a lot more restrained with his words and political views, which is why there have been speculations for the longest time about whether Rajinikanth will ally with the BJP, or the AIADMK, or the DMK, or like Kamal, or float his own party. But right now, the superstar's political stand is pretty clear.
In December 2017, Rajini confirmed his entry into Tamil Nadu's fractured politics. This was, for the first time, that the charismatic actor, who enjoys a cult status in the Tamil film industry, officially stated his stand on taking a political plunge. Addressing his fans in Chennai, Rajinikanth had said that his entry into politics is "definite".
He had said he would start his own political party before the Assembly elections, adding that his party will contest all the 234 constituencies in Tamil Nadu. There has been no word on the independent political party since.
While spelling out his plans to enter the political arena, the veteran actor sought a structural change in the politics of Tamil Nadu. "Democracy is in bad shape right now. All other states have been making fun of us (Tamil Nadu). I will feel guilty if I don't make this decision now."
Quoting a shloka from the Bhagavad Gita that stresses the importance of doing one's duty and leaving the rest to the Lord, Rajinikanth had said his decision was a "compulsion of time".
"It's time for a truthful, transparent political party. That is my desire, and no one can stand in my way. To start and contest an election with a new party is going to be difficult, but the love and support of my Tamil people will prove my decision right," Rajinikanth had said.
His announcement came amid political uncertainty in Tamil Nadu after former chief minister J Jayalalithaa's death in December 2016. Rajinikanth's announcement was a big deal, but the happiest among all was the BJP.
The BJP unit chief in Tamil Nadu, Tamilisai Soundararajan, had tweeted, welcoming the actor.
Welcome actor Rajinikanths political entry with motto of corruption free good governance which is the sole aim of BJP

— Dr Tamilisai Soundararajan (@DrTamilisaiBJP) December 31, 2017
The Indian Express also quoted her as saying that Rajinikanth will support the BJP in the 2019 Lok Sabha elections. It is to be noted that the BJP and Rajinikanth's connection goes a long way. Just before Tamil Nadu voted in the Lok Sabha election in 2014, Narendra Modi had met Rajinikanth at his residence, but the meeting was considered only a "courtesy call".
Two months after Jayalalithaa passed away, Soundararajan had said the list of those joining the BJP was "growing". Back then, calling the party the "last hope for the nation's growth and to provide a corruption-free administration", Soundarajan had claimed that "several anti-corruption crusaders, philanthropists and neutral public figures were joining the party."
That BJP interest in Rajinikanth's entry into Tamil politics can be gauged by Union minister Nitin Gadkari's statement. In an interview in May 2017, he had told News18, "He is welcome in politics, and it is my request to him to think about the BJP. There is an appropriate place for him in the party."
In June 2017, RSS ideologue S Gurumurthy, too, had hinted that Rajinikanth may join politics and back the BJP-led National Democratic Alliance. Speaking to The Times of India, Gurumurthy had said Rajinikanth can be the next MGR of Tamil Nadu politics.
There is a major reason why the BJP has been much more inclined towards Rajinikanth than any other actor. As noted by political analyst TS Sudhir: "For the BJP, Rajinikanth is the only winnable choice. Kamal Haasan could have been an option, but he is seen as too much of a 'straight shooter' in BJP circles. Kamal has a mind of his own and is an atheist, and both won't work for the BJP. Another star, Vijay, whose popularity is second only to Rajinikanth and Haasan and is known to have a political interest, was also considered."
Find latest and upcoming tech gadgets online on Tech2 Gadgets. Get technology news, gadgets reviews & ratings. Popular gadgets including laptop, tablet and mobile specifications, features, prices, comparison.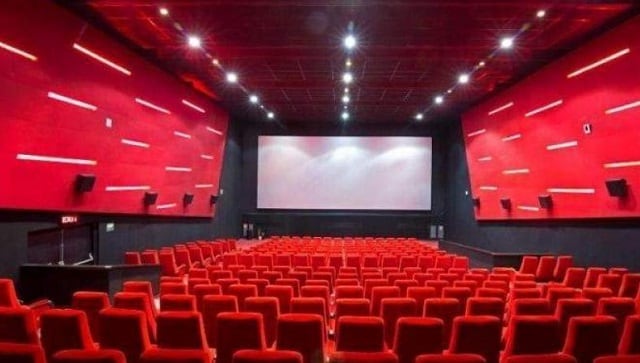 Entertainment
Director Bharathiraja recently cleared his uncompromising stand and said that as the product (films) were the property of the producers, they get to decide who these will be sold to.
Entertainment
Bigg Boss 14 will air at 10.30 pm from Monday through Friday, while the special Weekend Ka Vaar episodes will be out at 9 pm.
India
A research study found that a large number of workers frequently suffer cough, fatigue, body ache, etc. Worryingly, the study also found that they spend an average of Rs 7,248 per year on medical expenses, which amounts to 29.2 percent of their annual income