Rajasthan polls: BJP MP says Harish Chandra Meena joining Congress will not impact tribal votes in Dausa
Speaking about Harish Chandra Meena switching over to Congress, Rajasthan BJP leader Kirori Lal Meena said that the public knows who is an opportunist and who is not, and that an opportunist can go anywhere.
Jaipur: Rajasthan BJP leader Kirori Lal Meena said on Wednesday that MP Harish Chandra Meena's joining the Congress will have no impact on tribal votes in Dausa and its nearby regions in the state polls next month.
Elections to the 200-member Rajasthan Assembly will be held on 7 December.
Harish Meena, BJP's Dausa MP, joined the Congress in Delhi in the presence of former Rajasthan chief minister Ashok Gehlot, Rajasthan Congress chief Sachin Pilot and AICC's state in-charge Avinash Pande on Wednesday.
"There will be no impact. People know who is an opportunist and an opportunist can go anywhere," Kirori Lal Meena said. Harish Meena, a former IPS officer and ex-Rajasthan DGP, had joined the BJP ahead of the 2014 Lok Sabha polls.
Congress leader and Sapotara MLA Ramesh Meena said though his party had given a lot to the family of Namonarain Meena, his brother Harish Meena joined the BJP in 2014. Harish Meena has returned home, said the deputy leader of opposition in the state assembly.
"Namonarain Meena has been a minister and several other members of his family have got so much from the Congress party.
"Now, his brother and Dausa MP has quit the BJP and joined the Congress. He has returned home," Ramesh Meena said.
He claimed that a few more BJP rebel leaders would join the Congress.
Harish Meena, who was DGP during Gehlot's tenure as chief minister, and was pitted by the BJP against his brother and senior Congress leader Namonarain Meena in the 2014 Lok Sabha elections from the Dausa constituency.
He had won the seat by defeating his nearest rival Kirori Lal Meena, who was then a candidate of the National People's Party, by a margin of 45,404 votes. His brother Namonarain Meena, then a Union minister, had stood third in the result.
Find latest and upcoming tech gadgets online on Tech2 Gadgets. Get technology news, gadgets reviews & ratings. Popular gadgets including laptop, tablet and mobile specifications, features, prices, comparison.
India
Earlier, the Rajasthan governor had not heeded to the request of the Congress government to urgently convene an Assembly session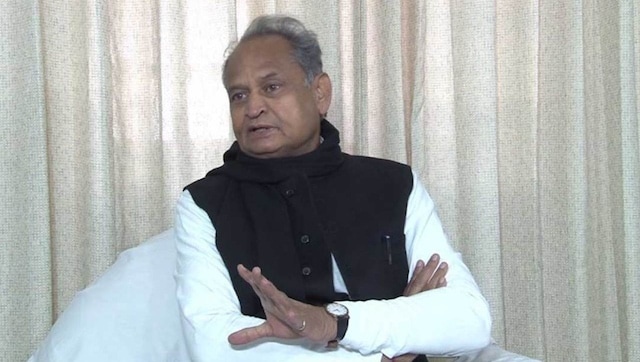 Politics
Decision was taken at the Congress Legislature Party meeting at the Fairmont hotel in Jaipur, where MLAs loyal to Chief Minister Ashok Gehlot are staying since 13 July
Politics
Rahul said this while participating in the Congress' online campaign to expose what it called the BJP's designs to topple the Ashok Gehlot government.