Rahul Gandhi's visit to Singapore, Malaysia is an attempt to take the NRI route to building political capital
Rahul Gandhi has probably learnt one thing from Prime Minister Narendra Modi — the significance of targeting non-resident Indians (NRIs).
Congress president Rahul Gandhi has probably learnt one thing from his arch rival and political opponent Prime Minister Narendra Modi — the significance of targeting non-resident Indians (NRIs) with frequent visits to countries with a substantial Indian diaspora.
After his Bahrain visit in January shortly after becoming the party president, Rahul is now on a visit to Singapore and Malaysia. He will be in Singapore for two days on 8 and 9 March, and spend a day in Malaysia on 10 March.
Congress President Rahul Gandhi met with Indian-origin CEOs of companies in Singapore and discussed a range of issues including jobs, investments and the prevalent economic conditions. pic.twitter.com/CNFTGOgf46

— ANI (@ANI) March 8, 2018
On Thursday, besides visiting the Indian National Army (INA) Memorial, Rahul will meet Jawed Ashraf, High Commissioner of India to Singapore and the foreign affairs minister of Singapore Vivian Balakrishnanan. Similar to his lecture at the University of California, Berkley in the United States in September 2017, he will address students at Lee Kuan Yew School of Public Policy, National University of Singapore. The Congress president will also have a meeting and an interactive session with Indian entrepreneurs and promoters based in Singapore.
With the rise of Modi in Indian politics in 2014, the participation of NRIs, which was earlier limited to diaspora events and conventions, assumed greater importance. As prime minister, Modi visited several countries that have a substantial Indian population and used NRI platforms effectively to enhance his brand equity as a popular leader.
Similarly, Rahul had visited Bahrain to attend the biennial conference of the Global Organisation of Persons of Indian Origin (GOPIO) in the second week of January.
Prior to becoming the party chief, Rahul had been on a two-week tour to the United States in September 2017. Between 2015 and 2017, he had visited the United Kingdom, United States, Turkey and Italy. His speech at Berkeley drew public attention because he made a coherent attack on Modi's policies and raised important issues related to the country.
After his Bahrain tour, Rahul had said that Canada could be a subsequent destination.
"Rahul's thrust is on connecting with NRIs. His next visits could be Canada, Europe and Australia, where there are more people of Indian origin. We have found that these people, who have a global outlook, are not appreciative of the present political scenario in India under the NDA government, where fringe elements have taken over mainstream politics. The latest example is vandalising of Lenin's statue in Tripura by the BJP cadre," a Congress leader said.
Why is the Congress addressing NRIs?
In the last ten years — especially after Modi becoming the prime minister — more persons of Indian origin (PIOs) are taking interest in Indian politics and acting as influencers. NRIs are visiting their respective native towns and villages in India during elections to campaign for political parties and motivate the local residents to vote. This has emerged as a big catchment area.
"Both during the UPA government and before that, this segment remained somehow unaddressed by the Congress due to the approach of those who were in charge. Now, we're moving ahead with a focussed approach keeping NRIs in mind. Rahul, by meeting students, academicians, entrepreneurs and politicians, is taking up issues related to Indian politics," another Congress leader, who had worked with former prime minister Manmohan Singh during the UPA regime told Firstpost on the condition of anonymity.
"In comparison to the past, more PIOs are taking interest in Indian politics and acting as influencers. Modi has been actively trying to woo this segment to the BJP's advantage. The Congress should not be left behind as the party has a large number of followers living abroad who believe in its ideology. They would like to see the party back in power," he added.
Further, diaspora communities have emerged as hubs to scout investment opportunities for the government and in the nation-building process.
"I want NRI leaders to be involved in the Congress party. Even though you are not in the country, you should be part of nation-building," Rahul had said in Bahrain.
Third, with a bill to grant voting rights (by proxy) to NRIs due to be introduced soon in the Parliament, and Modi wooing this vital 'international constituency' of Indian electorates, the Congress doesn't want to be left behind.
With a clear eye on the next Lok Sabha election, the Rashtriya Swayamsevak Sangh (RSS) in January had brought together PIOs from 23 countries to attend the PIO Parliamentarian Conference in New Delhi.
There are estimated to be 2.5 crore NRIs who are likely to get voting rights before the next Lok Sabha election.
The brains behind Rahul's foreign visits and his meetings with the NRIs are former chairman of National Knowledge Commission Sam Pitroda (who had worked with former prime minister Rajiv Gandhi for over a decade, and Congress leaders Milind Deora and Shashi Tharoor.
According to party sources, Rahul is scheduled to address a gathering of entrepreneurs, businesspersons and a youth conclave in Malaysia, which has been organised by Pitroda.
In his earlier addresses abroad, Rahul did not mince words while criticising the Modi government. However, on the other hand, he was also honest in accepting positive aspects of Modi's work.
"Modi is a very good communicator, probably much better than me...If 'Make in India' is implemented well, it's a powerful idea...the scheme should be aimed at small and medium businesses," Rahul had said in 2017.
He even admitted frankly in Berkley that "a certain amount of arrogance had crept into the Congress midway through UPA-II, and it had stopped having conversations with people".
The Congress president is trying to pump energy into his party, which had recently lost out to the BJP in elections in three North Eastern states. It needs to be seen how the Congress is able to garner support from the diaspora to its advantage, ahead of the Lok Sabha election.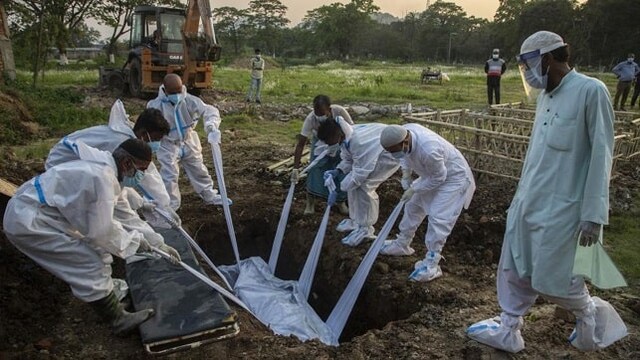 India
Had the nationalist leadership taken the savage epidemic of 1918-1919 seriously, India might have been one with a political culture that put lives first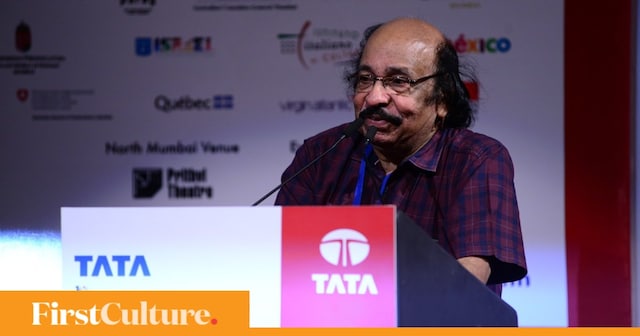 India
After his account was restored on late Saturday night, the Malayalam poet posted on the social media site: "If the choice is between being on FB and being a democrat and a human rights defender, I have no doubt where I should stand"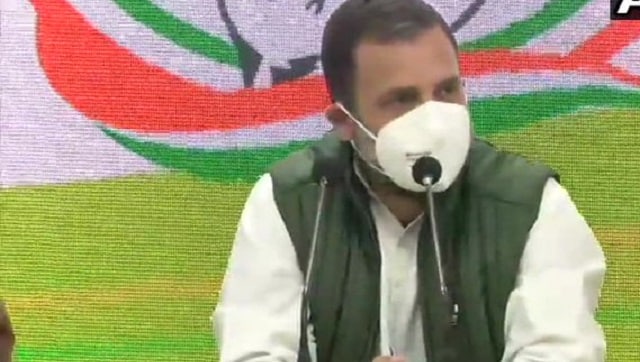 India
The Congress had last week demanded transparency and urged Prime Minister Narendra Modi to make public the details of all the relief material received from different countries