Rahul Gandhi to join Congress yatra in Telangana next month; likely to address meetings in Hyderabad, Ranga Reddy
In the third phase of the yatra, which Rahul Gandhi will join, the Congress aims to expose the failures of the TRS government in Telangana.
Hyderabad: Congress president Rahul Gandhi will participate in the next phase of the party's Jana Chaitanya bus yatra in Telangana, beginning in the first week of next month. Rahul is likely to address a series of street corner meetings in Hyderabad as part of the yatra and in the neighbouring Ranga Reddy district, a party release said on Monday.
The date and venue are likely to be finalised in the next few days.
In the three phases of the bus yatra held so far, Congress leaders, led by Telangana Pradesh Congress Committee (TPCC) president N Uttam Kumar Reddy, have covered 40 out of the 119 Assembly segments in the state, where the Assembly and Lok Sabha elections are to be held simultaneously next year.
The third phase of the yatra, aimed at exposing the alleged failures of the TRS government, was halted last month in view of Ramzan.
Reddy, who was in Delhi to attend the Congress Working Committee meeting, held detailed a discussion with RC Khuntia, who is in charge of the Congress' affairs in Telangana.
All India Congress Committee secretaries NS Bose Raju, Saleem Ahmed and Srinivasan Krishnan, assigned the task of supervising party activities in parliamentary constituencies, also took part in the discussions, the release said.
Reddy, in his interaction with the media in Delhi, said the party was planning to release the manifesto and also announce candidates for elections early. He said the delay in the release of the manifesto and TRS president K Chandrasekhar Rao's promises were the main reasons for the defeat of Congress in the 2014 elections in the Telangana.
The TPCC chief said the manifesto, both at the national and state levels, should be released early.
Reddy, a former senior IAF officer, also criticised the BJP for not divulging price details of the Rafale fighter jets. "I'm a former fighter pilot and had flown MIG-21 and MIG-23 while serving at Pakistan and China borders. There is no need to reveal the fighting capabilities like the range, missiles, etc... But the price cannot be a secret," he said.
BJP had been making "a hue and cry" over the AgustaWestland helicopters over pricing issue, while it wants to keep the cost of a Rafale fighter jet a secret, he said.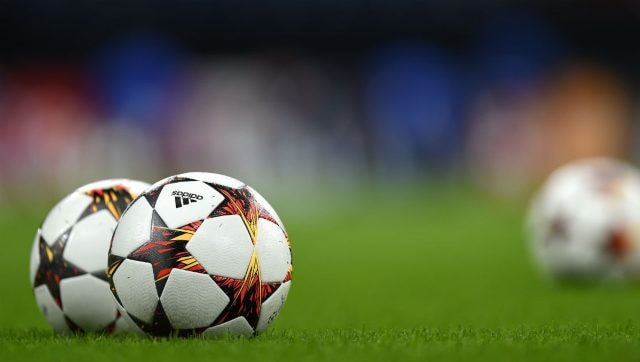 Sports
Karen's teammate Valencia D'Mello struck a brace and Trupti Deep netted one to round off the tally for Maharashtra
India
Sangma said they had taken 'conscious decision' to march with the All India Trinamool Congress. He added that it was the culmination of exhaustive due diligence and analysis
Politics
The appointment comes ahead of next year's assembly elections in the state, where the Congress is seeking to wrest power from the BJP