Rahul Gandhi doesn't respect PM's post, says Smriti Irani on Congress chief's 'chowkidar' remark on Narendra Modi
Smriti Irani said this was 'the desperation of the clown prince', referring to Congress chief Rahul Gandhi.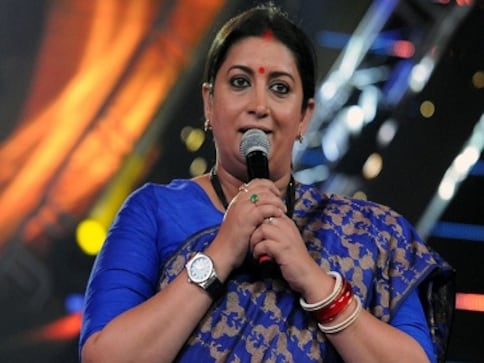 Jaipur: Union Textile Minister Smriti Irani on Thursday slammed Congress president Rahul Gandhi for his comments on Prime Minister Narendra Modi, saying he is desperate to attract attention.
Earlier in the day, Rahul had said at a public meeting in Dungarpur district in Rajasthan that people now thought that the country's "watchman" is a "thief". In response, Irani said Rahul has no regard for the prime minister's post, which he respected only when a member of his own family held it.
"I think that the desperation of the clown prince, as Mr Jaitley calls him, is to attract attention to himself at the cost of the prime minister's name," she told reporters on the sidelines of a Carpet Export Promotion Council event in Jaipur. "One needs to ask Rahul Gandhi what is his vision for the country. National building is not something that Rahul Gandhi is keen on. People of the country know that Rahul Gandhi lacks vision."
At his rally in Dungarpur, Rahul had referred to the Rafale fighter deal with France and mocked Modi's assertions on tackling corruption. He said people were now heard saying that the country's watchman is a "thief". "Galli galli mein shor hai, Hindustan ka chowkidar chor hai," Rahul had said.
Irani's reaction came on the sidelines of an interaction with Jaipur-based exporters.
Politics
After Rahul Gandhi's statement, Rajasthan CM Ashok Gehlot took a U-turn and said it is good to adopt the 'one man, one post' as the Congress President will have to take care of the entire country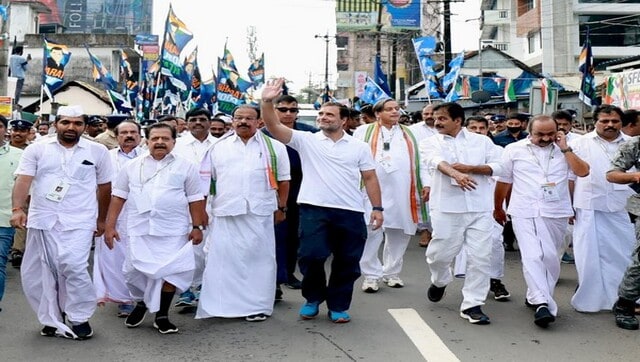 Politics
From Kerala, the yatra will traverse through the state for the next few days and will reach Karnataka on 30 September, and cover a distance of 25 km every day
Explainers
What is in store for the INC in the upcoming party president polls? Tune in to find out