'Congress won't make false promises like Narendra Modi,' says Rahul Gandhi in Rajasthan's Dungarpur
Speaking at a rally in Rajasthan's Dungarpur, Congress leader Rahul Gandhi said Narendra Modi talks about only his 'mann ki baat' on his monthly radio show, not on people's 'mann ki baat''.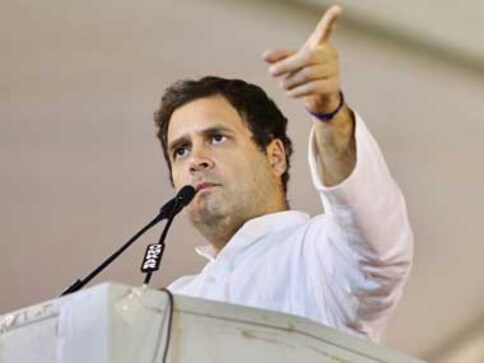 Dungarpur: Congress president Rahul Gandhi on Thursday took a dig at Prime Minister Narendra Modi, saying that his party will not make false promises like putting Rs 15 lakh in every citizen's bank account.
"You have listened to these false promises... I want to ask you — did you receive Rs 15 lakh in your bank accounts? Yes or no? We will not make these false promises like Modi did," Gandhi said at a Congress rally in Rajasthan's Dungarpur. "But whatever the strength of the Congress, it will be used for the uplift of the people of Rajasthan."
Rahul was referring to Modi's promise ahead of the 2014 general elections to bring back black money stashed abroad and deposit Rs 15 lakh each in the bank accounts of people out of that money.
The Congress leader also criticised the Centre for its flagship schemes like 'Make in India', claiming that "everything in India is made by China". "We want to hear that the products in India are also made in Dungarpur...," Rahul said.
Comparing the employment rates in China and India, Rahul blamed the BJP-led National Democratic Alliance government for the conditions in this country. "Only 450 jobs are given in India, whereas China creates 50,000 jobs a day."
Referring to Modi's Mann ki Baat monthly radio address, Rahul said: "The prime minister only talks of his 'mann ki baat'... He is not interested in our 'mann ki baat'."
He said the strength of India lies in listening to the views of each and every citizen, irrespective of their religion, caste or status in society.
The Rajasthan Assembly elections are due by the year-end.
India
PM Modi's retort followed Rahul's recent lecture at the prestigious Cambridge University where he claimed that the basic structure of the Indian democracy was under attack
India
A day after being convicted in a 2019 criminal defamation case, Rahul Gandhi has now lost his Wayanad seat after being disqualified as an MP. The Congress leader needs a stay on his conviction if he wants to return as a lawmaker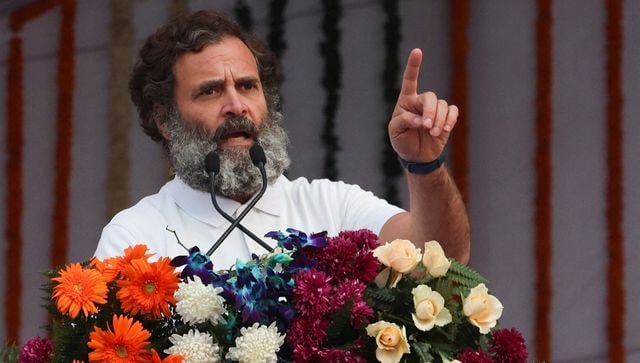 India
Rahul Gandhi was convicted by a Surat court on Thursday in a 2019 criminal defamation case. Later, after the Court's ruling, he was disqualified from the Lok Sabha and lost his position as a Member of Parliament