Rahul Gandhi as PM? Reaction to proposal shows why grand alliance may become reality only after 2019
Nearly all the opposition parties including Akhilesh Yadav's Samajwadi Party, Chandrababu Naidu's Telugu Desam Party, Mayawati's Bahujan Samaj Party and Sharad Pawar's Nationalist Congress Party appear uneasy with the prospect of Rahul being projected as the prime ministerial candidate.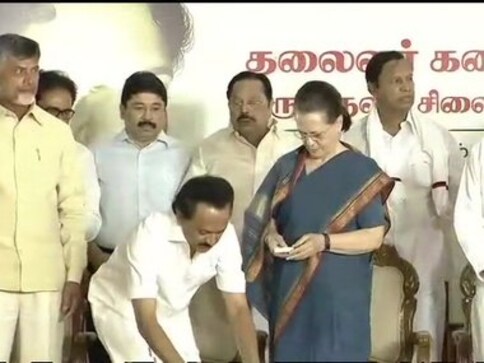 MK Stalin is not stepping back. A day after issuing a strong pitch in favour of Rahul Gandhi as the mahagathbandhan's prime ministerial candidate — that had all opposition members rattled and Congress squirming in unease — he defended his statement on Monday, clarifying that the Gandhi scion helped Congress snatch three states away from BJP's clutches in the Hindi heartland, and his "strong leadership" is needed to "unite secular forces" and to "extricate the country from communalism and establish democracy".
One would have thought the very fact that voters threw out the BJP incumbents in three states of Rajasthan, Madhya Pradesh and Chhattisgarh via Assembly polls is proof enough that democracy is alive and kicking but it doesn't matter. Politics imposes no tax on rhetoric. The DMK chief may have his reasons but the interesting bit is the way Stalin's proposal has been received on both sides of the political divide. The BJP has not reacted to it, the Congress rushed in to say: 'thanks mate, but you know…nothing has been finalized yet' (something in these lines), while the other mahagathbandhan members are either fuming or trying hard to play down Stalin's comments.
This is curious. If Congress is to function as the fulcrum of opposition unity—and there is little difference of opinion on this count among the 'grand alliance'—what's wrong in projecting Rahul Gandhi as the prime ministerial candidate? Won't this tactic take the wind out of BJP's plan to fashion the 2019 general elections as a 'Modi-vs-whom' contest? This also seems to be the most opportune time since Congress is clawing back into reckoning and its recent success is being credited on its newest president who finally seems to have 'come of age' after several false starts.
And yet, the very mention of the issue has sown discord among "allies". One Trinamool Congress leader was quoted, as saying, by news agency PTI that any decision on this issue should be taken "only after the Lok Sabha election results" because any announcement at this stage "would be premature" and "divide the opposition camp". A close look at the statement reveals the logic of the mahagathbandhan. The proposed 'grand alliance' is driven not by positive stimuli—such as convergence of interests or an alternative vision for the nation's development—but by a negative impetus: the fear of Narendra Modi.
In this respect, what political parties do (not say) provide a better reflection of voter sentiments than the assessments done by media commentators that are largely a reflection of respective political biases. Let us, therefore, see what these political parties—the so-called members of the grand alliance—have been busy doing despite loud proclamations of opposition unity.
Trinamool Congress chief Mamata Banerjee reckons — maybe with some justification — that her party will sweep all 42 Lok Sabha seats in 2019, making her an important cog in the opposition wheel. She clearly sees for herself a national role and has been busy delegating some responsibilities to nephew Abhishek Banerjee who is being groomed as the successor. Since the results for five states were declared on 11 December, Mamata has not once congratulated the Congress, though she did express her satisfaction at BJP's defeat.
This prompted Congress leader Gaurav Gogoi to utter at a rally in Kolkata on Wednesday: "When the entire country has congratulated Rahul Gandhi and the Congress for its victory in three states, only Mamata Banerjee has not. Is she not happy with the victory of Congress?"
Mamata was absent from the unveiling of departed DMK patriarch M Karunanidhi's statue in Chennai. She also didn't attend any of the oath-taking ceremonies by Congress chief ministers in Rajasthan, Madhya Pradesh and Chhattisgarh though she did send an emissary. Derek O' Brien, floor leader of the TMC in Rajya Sabha where it has 13 MPs, has reportedly harped on the "broad understanding" among the opposition that the leadership issue will be kept open till after the elections.
Not just TMC, nearly all the opposition parties including Akhilesh Yadav's Samajwadi Party, Chandrababu Naidu's Telugu Desam Party, Mayawati's Bahujan Samaj Party and Sharad Pawar's Nationalist Congress Party appear uneasy with the prospect of Rahul being projected as the prime ministerial candidate.
And just as Mamata skipped the oath-taking ceremonies on Monday—billed as the great show of political unity with Rahul leading from the front—Mayawati, Akhilesh and even Arvind Kejriwal gave the occasion a miss. Some cited "prior commitments," "personal reasons" or, as in SP's case -- a clear admission that the party is unhappy with the way Congress had treated it during the Assembly polls.
There lies the rub. The realities of polling are so complex that an alliance that looks good on paper—such as the TDP-Congress tie-up in Telangana—may turn out to be a totally flop idea during the elections. Maybe the voters didn't take it kindly that after opposing the Congress for so many years, Naidu suddenly made U-turn and held Rahul's hand. This may have created space for the ruling TRS to exploit. The humbling defeat for Naidu not only damages his own bargaining power, but it also sends a sobering thought about the utility of pre-poll alliances when the opponent is tough.
For some leaders such as Mayawati, the mahagathbandhan presents a Hobson's choice. If she refuses to accommodate Congress in the BSP-SP-Ajit Jogi alliance in Uttar Pradesh, she may become an even more marginal player outside it. If she does let Congress in, there is no guarantee of a straight transfer of votes given the fact that the Congress—in Uttar Pradesh at least—can grow stronger only at her expense by poaching on the Muslim-Dalit votes.
For other components of the grand alliance such as Mamata Banerjee or K Chandrasekhar Rao, who remain powerful chieftains by their own right, an alliance with the Congress robs them the opportunity of being catapulted to the Centre.
Apart from ambition or mathematics of seat-sharing, there are other reasons why the anti-BJP parties are iffy about Congress taking on the leadership of mahagathbandhan. If Rahul is projected as the prime ministerial candidate, it would make for a presidential style of campaigning that may suit the BJP or even the Congress but not the regional leaders. The TDP, TMC, TRS or RJDs would be better off breaking the big battle into little hyperlocal wars.
If these conflicting ideas and interests become too difficult to manage, the BJP may find it easier to project Modi as the figure of stability and strength, as opposed to the opposition's political incoherence. It is not unlikely therefore that a 'pre-poll' mahagathbandhan remains a non-starter on paper. We may instead see unofficial seat-sharing arrangements or technical adjustments in terms of candidature. A final movement towards 'grand alliance' may only begin post-elections where electoral strength may determine how the contentious issues such as leadership are settled.
Opinion
The biggest success of demonetisation, is the fact that anywhere between 2 lakh crore rupees and Rs 5.4 lakh crore of money that was earlier outside the ambit of the tax net and largely unaccounted for, came to be a part of the formal banking system
Entertainment
In response to a Twitter user's appreciation post for Gandhi, Agnihotri wrote, "I like the ease with which he wears warm jackets indoors and goes without jacket outdoors. Also, ease with which he drinks chai outdoors and 5 course meal indoors. Easy drama. Easy followers. Good one."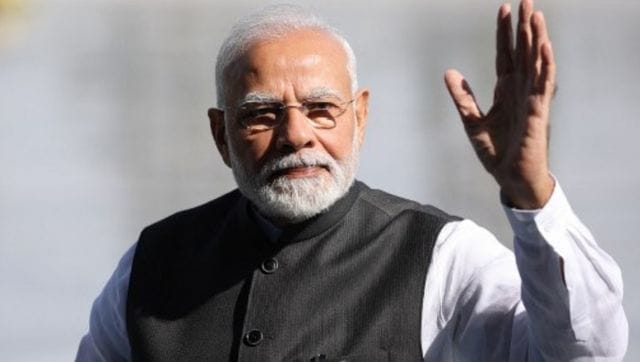 Opinion
Interventionist forces will always find fertile ground to exploit and pose a challenge to India's integrity