MK Stalin defends his call to name Rahul Gandhi Opposition's PM candidate, says Congress chief strong leader who unseated BJP in bastion
Stalin's plea is in line with the tradition of his late father M Karunanidhi who had earlier invited Indira Gandhi and Sonia Gandhi for leadership roles.
As his suggestion to name Rahul Gandhi united Opposition's prime ministerial candidate created flutters within the Opposition camp, DMK leader MK Stalin has defended his comment. He argued that it was the Congress president who managed to unseat the BJP in its bastion and he was a strong leader who could act as a unifying force.
"Rahul was responsible for Congress victory in the three BJP bastions. We require a strong leadership to coordinate democratic forces. That's why I have proposed Rahul's name. I am confident our allies would understand," he said.
Stalin's plea is in line with the tradition of his late father M Karunanidhi who had earlier invited Indira Gandhi and Sonia Gandhi for leadership roles.
Stalin's sudden proclamation, which he first made in the presence of Rahul Gandhi and Sonia at the unveiling of M Karunanidhi's statue in Chennai, has not found many takers in the Opposition camp, which is marred by the individual ambitions and regional agendas.
Stalin on Sunday proposed the name of Rahul for the post of prime minister and said he had the strength to defeat the "fascist" Narendra Modi.
He made the announcement at a public rally in the presence of United Progressive Alliance (UPA) chairperson Sonia, Rahul and Chief Ministers N Chandrababu Naidu (Andhra Pradesh), Pinarayi Vijayan (Kerala) and V Narayanasamy (Puducherry) and leaders of several other parties. "I propose, we will install a new prime minister in Delhi. I propose the candidature of Rahul Gandhi from Tamil Nadu," Stalin said.
He said Rahul had the capability to defeat the "fascist" Prime Minister Modi. "We will strengthen Rahul Gandhi's hands."
The public meeting was held after Sonia unveiled former chief minister and DMK president Karunanidhi's bronze statue installed at the DMK headquarters Anna Arivalayam in Chennai.
Meanwhile, sources in the Opposition camp suggested that a number of parties have reservations over naming any prime ministerial nominee for the Opposition alliance for 2019 Lok Sabha elections. "A number of opposition leaders are understood to have reservations against naming anyone as the prime ministerial face. The Samajwadi Party, Telegu Desam Party, Bahujan Samaj Party, Trinamool Congress Party, and Nationalist Congress Party disagree with Stalin's announcement. It is premature. The prime minister's name is to be decided only after the Lok Sabha results," a top Opposition leader told PTI.
The Nationalist Congress Party, a key partner in the anti-BJP bloc, also expressed its reservations adding that the Congress has declared that Opposition parties would pick their prime ministerial candidate post the general polls if they were to form the government, so there was no need to debate the issue.
"The Congress itself has declared it (the prime minister) will be decided after the (Lok Sabha poll) results," NCP national spokesperson Nawab Malik said. He said it was good to see that Stalin supported Rahul. "But when the Congress and other like-minded parties themselves have talked about it, there is no point in debating the issue now. All parties will take the decision after polls," Malik said.
Mamata Banerjee-led Trinamool Congress too shied away from committing on the name of one particular leader before the election.
"Not only TMC but also other opposition parties are of the opinion that any decision on the PM candidate should be taken only after the Lok Sabha election results. Any announcement on the prime ministerial candidate right now would be premature as it would divide the opposition camp," a senior TMC leader told PTI on condition of anonymity.
Ever since the BJP swept elections, at least  21 Opposition parties, barring the Bahujan Samaj Party and the Samajwadi Party have been vying to come together to keep BJP out of the power.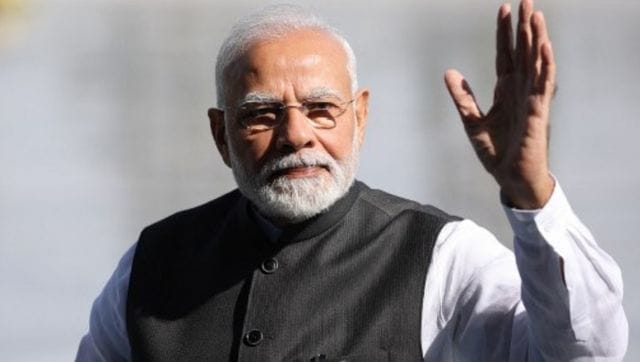 World
Call for an independent probe into the BBC over Modi documentary' on Change.Org, which strongly condemns the BBC for failing to meet the highest standards of editorial impartiality, has attracted over 2,500 signatures since it went online on Sunday night.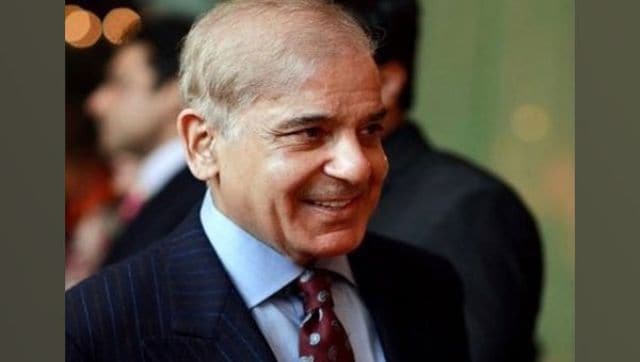 World
Shehbaz Sharif said that Pakistan has learned its lesson after several wars with India and stressed that now it wants peace with its neighbour
Opinion
While India is broadly in favour of globalisation and free trade, the Modi government has placed the national self-interest stage centre in the mix. It wants reciprocity and mutual advantage, or it tends to lean towards Aatmanirbharta