Rafale verdict: Rahul should apologise, says BJP; ex-Congress chief claims SC judge's remarks opened 'huge door' for JPC probe
The Supreme Court on Thursday dismissed all review petitions against the December 2018 order in the Rafale case.
The Supreme Court on Thursday dismissed all review petitions against the December 2018 order that had dismissed allegations of irregularities in the Rafale deal

The Bharatiya Janata Party hit out at the Congress and Rahul Gandhi following the verdict, with senior leader Ravi Shankar Prasad demanding an apology

'A politically sponsored programme was masqueraded as a quest for justice,' Prasad said.
The Supreme Court's verdict on Thursday dismissing review petitions against its December 2018 judgment on "irregularities" in the Rafale deal was claimed as a victory by both the ruling Bharatiya Janata Party (BJP) and main Opposition party Congress, who have been at loggerheads with each other over the deal to procure to 36 fighter jets since earlier this year.
In 2018, the apex court had given a clean chit to the Narendra Modi-led government at the Centre and said that there was no reason to doubt the decision-making process. The Congress and some other parties had alleged irregularities in the deal for procurement of the jets.
Soon after the verdict, senior leader and Union Minister Ravi Shankar Prasad demanded an apology from Congress, while former Congress president Rahul Gandhi said that the apex court judgment had "opened a huge door" for an investigation into the Rafale deal.
In a tweet, Rahul said, "Justice Joseph of the Supreme Court has opened a huge door into investigation of the Rafale scam. An investigation must now begin in full earnest." Earlier this year, Rahul was at the helm of the Opposition's charge against the Centre, alleging irregularities in the deal.
Justice Joseph of the Supreme Court has opened a huge door into investigation of the RAFALE scam.

An investigation must now begin in full earnest. A Joint Parliamentary Committee (JPC) must also be set up to probe this scam. #BJPLiesOnRafalepic.twitter.com/JsqZ53kZFP

— Rahul Gandhi (@RahulGandhi) November 14, 2019
Congress spokesperson Randeep Surjewala challenged the BJP to "save their bosses" and to "stop celebrating and welcome a probe". He added, "The Supreme Court said that its decision shouldn't be a hurdle for a probe.
Meanwhile, Prasad called the apex court's decision a victory of truth and a recognition of the honest decision-making process of the Modi government. "A politically sponsored programme was masqueraded as a quest for justice," he said, adding that the Congress has always compromised on national security. He further said, "The country wants to know what were the powers that were backing Rahul Gandhi."
Rahul Gandhi had said that the SC had called our beloved PM a thief.

It is indeed the lowest point of political discourse that Mr. Gandhi, then Congress President, stooped to the shameful extent of misquoting the SC deliberately & consciously: Shri @rsprasad #RahulRaFAIL pic.twitter.com/Ge9ewoIh89

— BJP (@BJP4India) November 14, 2019
Hitting out at Rahul for "stooping to the shameful extent" of misquoting the Supreme Court, Prasad added he had also lied in the Indian Parliament. "Rahul Gandhi lied in Parliament that French President Emmanuel Macron told him that the deal can be disclosed. However, there was a secrecy clause. The French government had to issue a statement saying that his statement was incorrect," he told reporters. Recalling the December 2018 judgment, the senior BJP leader and Union Minister said that the Supreme Court had defeated the Congress and the people had handed them a defeat in the elections. Other senior BJP leaders also demanded an apology from the Congress and Rahul, with JP Nadda adding that the BJP will continue any further proceedings.
From Road to Parliament, Rahul Gandhi and his party tried hard to mislead the country on this issue but Truth Prevailed. I wish Rahul Gandhi would be in country and should make apologies to nation. — Jagat Prakash Nadda (@JPNadda) November 14, 2019
The allegation of corruption in Rafale deal was nothing but an attempt to malign the clean & honest image of PM Modi & his Govt.

The people of India will not forgive the Congress for their slanderous campaign and calumny. The Congress should apologise for misleading the people.

— Rajnath Singh (@rajnathsingh) November 14, 2019
BJP's Meenakshi Lekhi, who had filed the contempt plea against Rahul, said that Congress should not be intolerant towards others and adopt a better methodology of doing politics.
"The Supreme Court has said that he (Rahul Gandhi) is guilty of contempt and a better sense should prevail. Keeping that in mind, a better methodology of doing politics should prevail and Congress should know how not to be intolerant of others who are doing better than them," Lekhi told reporters.
Congress leader Sanjay Jha also weighed in on the debate earlier on Thursday and said, "Now that the Supreme Court has given the #RafaleVerdict , I would like to publicly apologise to the Honourable Shri Anil Ambani Ji for making bogus charges against him on TV shows. Sir Ji, you are a personification of integrity, honesty and transparency. Sir Ji, please forgive."
Later, the Congress spokesperson clarified that he had made these remarks in a sarcastic vein. He said, "So I believe my sardonic, scalding, and sarcastic dig at Shri Ambani Ji on the #RafaleVerdict is being deliberately misconstrued by some BJP cheerleaders masquerading as TV anchors as a real public apology. ROTFL!...Guys, this clarification will hurt. Sorry to spoil your show!"
Former chief of air staff BS Dhanoa, in an interview to ANI, criticised the raking up of such issues for political gains. "In December 2018, I had issued a statement that Supreme Court has given a fine judgement and at that time some people said that I was being political, which was incorrect. I hope the matter is now laid to rest. Raking up such issues to get political gains, putting the interest of your armed forces behind, I think is not right."
Find latest and upcoming tech gadgets online on Tech2 Gadgets. Get technology news, gadgets reviews & ratings. Popular gadgets including laptop, tablet and mobile specifications, features, prices, comparison.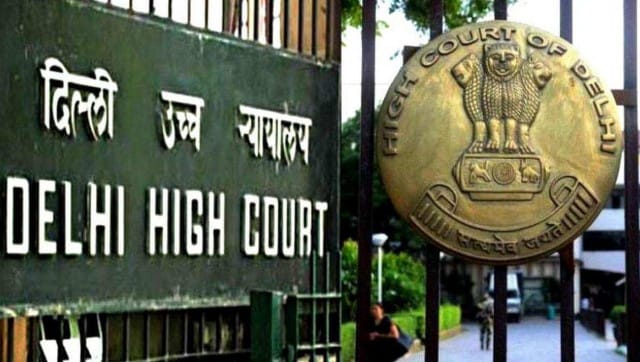 India
The judge, who will demit the office on 30 Nov, added that subject to the orders of the CJI, the pleas will be listed before another bench on 1 Dec
India
The high court was hearing a PIL by advocate Rakesh Malhotra seeking increase in the COVID-19 testing numbers in the National Capital and getting speedy results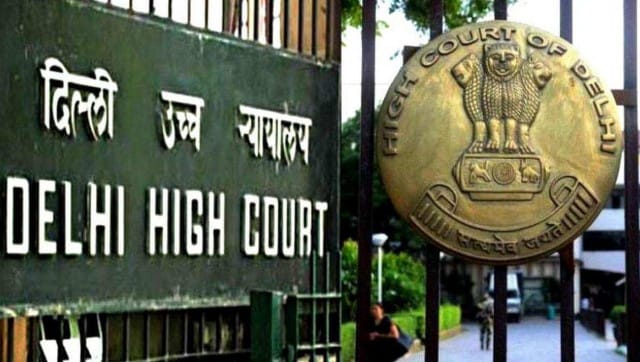 India
The high court said the third wave of the infection was already underway in the National Capital and allowing a large gathering would result in people becoming 'super spreaders'