Prakash Javadekar slams Rahul Gandhi over silence on 'Muslim party' remark, calls Congress 'communal'
Prakash Javadekar questioned Rahul Gandhi's 'silence' over his reported remarks that the Congress is 'a Muslim party'.
The BJP on Monday questioned Rahul Gandhi's "silence" over his reported remarks that the Congress is "a Muslim party" as Union minister Prakash Javadekar accused the Congress of being a communal party.
He said that the Congress stands exposed through Rahul's statement and he should speak on this now. He also said that Congress' appeasement policy had damaged the country to a great extent earlier and the whole history of Partition is also a testimony of this.
Referring to Congress MP Shashi Tharoor's "Hindu Pakistan" remark, Javadekar said this shows he does not know the ethos of this country, that believes in pluralism and diversity. Tharoor had raked up a controversy with his remark that the BJP will turn India into Hindu Pakistan if it wins the 2019 Lok Sabha election.
Recalling Prime Minister Narendra Modi's question if Congress is a party of Muslim men alone, Javadekar said that Congress is opposing the BJP on the issue of banning triple talaq. Modi, during a rally in Uttar Pradesh on Saturday, had mocked Congress for being a party which stood only with Muslim men.
"The real face of these parties was revealed by their approach on triple talaq," he had said.
"On one side, the Centre is making efforts to ease and improve the lives of women and on the other, these parties are working to put the lives of women, especially Muslim women, in danger," he added, criticising the Opposition.
Javadekar also recalled former prime minister Manmohan Singh's statement that Muslims must have the first claim on natural resources and asked how can the Congress distribute natural resources on the basis of religion.
Union minister Ravi Shankar Prasad on Sunday had also questioned Rahul's "silence" and said that the Congress has no place for Muslim women. He said that Gandhi has not yet given his party's support to the government's initiatives on instant triple talaq, despite the Supreme Court banning the practice.
With inputs from PTI
Politics
Addressing Congress leaders at the brainstorming camp in Udaipur, Rahul Gandhi said that regional parties lack ideology and cannot fight the BJP-RSS team. He believes it is the Indian National Congress party which can do it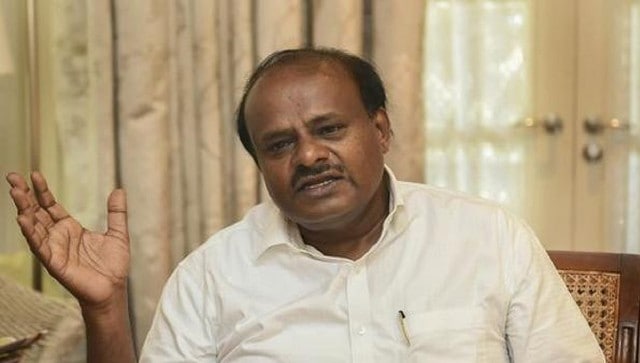 Politics
In his address at his party's 'Chintan Shivir'in Udaipur, Rahul had claimed that regional parties cannot fight the BJP and the RSS as they lack ideology
India
Addressing a tribal rally in Dahod, Gujarat, Congress leader Rahul Gandhi said that the BJP-led government in the state had deprived tribals of their rights