OP Rawat appointed chief election commissioner: New CEC supports 'one nation, one poll,' linking Aadhaar to voter IDs
Om Prakash Rawat was on Sunday appointed the next chief election commissioner (CEC), a day before the present incumbent Achal Kumar Jyoti demits charge.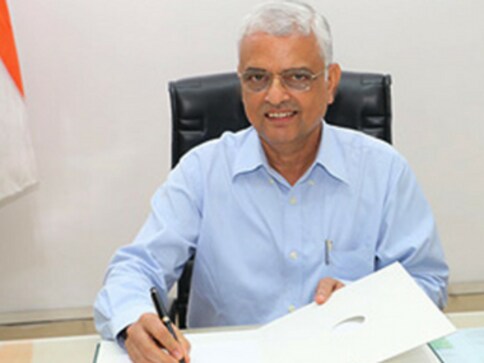 Om Prakash Rawat was on Sunday appointed the new chief election commissioner (CEC), a day before the incumbent CEC Achal Kumar Joti demits charge.
Former finance secretary Ashok Lavasa was also appointed as an election commissioner to fill up the vacancy that would have arisen in the three-member Election Commission after Joti's retirement. Sunil Arora is the other commissioner in the poll body.
Rawat will take over as the CEC on 23 January. His tenure will end in December this year and Arora, the senior most commissioner after the CEC, is expected to take over as the head of the poll panel as per convention.
An EC or CEC has a tenure of six years. But if officers turn 65 before that, they demit office.
Here is all you need to know about the news CEC Om Prakash Rawat :
Education and early career:
Born on 2 December, 1953, Rawat is a former Madhya Pradesh cadre IAS officer. He completed his MSc in social development planning in 1989 in the United Kingdom.
Rawat has served as secretary, department of public enterprises in the ministry of heavy industries. Earlier in 1993, he served as a director in the defence ministry.
He also served as principal secretary to Babu Lal Gaur, the then chief minister of Madhya Pradesh between 2004 and 2006.
According to News18 report, in May 1994, Rawat was a United Nations election observer in South Africa overseeing the first post-apartheid elections.
Working as an IAS officer in Madhya Pradesh, Rawat held the posts of Commissioner (Women & Child Development), Registrar (Co-operative Societies), Secretary (Cooperation), Secretary (Agriculture) and State Excise Commissioner, added the report.
Rawat, according to the official website of Election Commission of India, has served as principal secretary (SC/ST welfare department), govt of Madhya Pradesh. He received the Prime Minister's award in 2010 for excellence in public administration for innovative group initiative "Recognition of Forest Rights".
Supporter of "one nation, one poll"
Rawat is a supporter of the "one nation, one poll" idea, meaning a system where elections to all the three tiers of constitutional institutions take place in a synchronized and co-ordinated fashion. What this effectively means is that voters cast their vote for electing members for all tiers of the government on a single day.
In an interview with PTI, Rawat had discussed the advantages of 'one nation, one poll', which has been on the agenda of the ruling BJP-led government also.
"Holding simultaneous elections would help save a lot of money, especially for the political parties who can do their campaigning only once. Also, the model code of conduct that imposed before every election, poses several constraints in the way of smooth governance, which can be done away with," Rawat had said.
Views on electoral reform
Rawat has been critical of political narrative that places a premium on winning. In August 2017, Rawat, while speaking at a consultation on election reforms, had pitched for action against practices that were in contravention to free and fair elections that perpetuate people's faith in democracy, Hindustan Times had reported.
Rawat, according to The Economic Times, also supports linking of Aadhaar to voters' identity cards as "it would establish the identity before a voter enters the booth and accesses an Electronic Voting Machine (EVM)".
Challenges ahead of Rawat
Rawat will oversee elections in Tripura, Meghalaya and Nagaland scheduled next month. States like Karnataka, Madhya Pradesh, Rajasthan and Chattisgarh will also go to the polls under his watch.
The new CEC told The Economic Times that his priority will be to have a continuity of delivering free, fair and credible elections "through the engagement of all stakeholders and to build consensus on poll reforms."
Rawat takes over as the new CEC at the time when the Election Commission's image has been tarnished as political parties in the last few months have raised questions over the reliability of EVMs and some also accused the commission of being an "agent of the ruling party".
With inputs from agencies
Politics
Election Commission said on Monday that it would provide "satisfactory solution" to the concerns raised by political parties on the infallibility of electronic voting machines.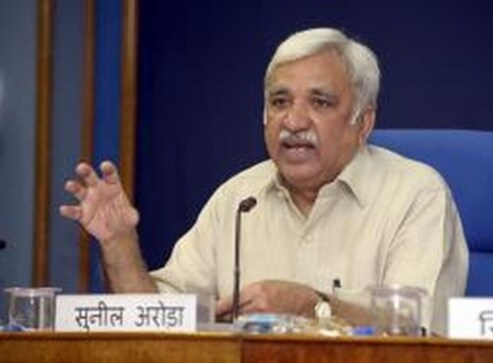 Politics
The CEC said it is the stand of the Election Commission that the country will not go back to the ballot paper. "I am reiterating the stand today," he said.
Politics
The successful deployment of electronic voting machines (EVMs) in Indian elections is the "envy" of many countries, a former chief election commissioner (CEC) says.