No-confidence motion: Rahul Gandhi has huge opportunity to prove himself, but watch for Narendra Modi's counter-attack
Rahul's speech would not only interest Congress workers and supporters but BJP workers and sympathisers as well. Which would set the stage for Modi's countercharge.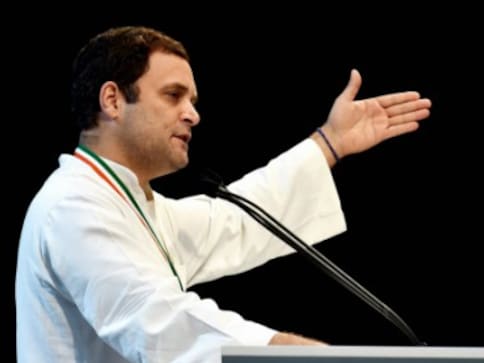 Editor's note: This article was originally published on 18 July. It is being republished in light of the no-confidence motion that is set to take place in Parliament today.
It is highly unusual that a government at the Centre with an overwhelming majority in Lok Sabha is faced with a no-confidence motion. More so, when the main Opposition party, the Congress, has less than 10 percent of the total strength in the House. However, the motion is being put forth because the Telugu Desam Party (a regional party), which recently exited the ruling coalition, had to score brownie points over its regional rival the YSR Congress Party. That, plus Opposition politics, has forced other parties to join the bandwagon.
A motion as serious as this, which otherwise concerns fate of the government and consequently, the fate of the nation, is thus made frivolous and in the end meaningless. The outcome of this exercise, which would take one or two full days of this short Monsoon Session, is well known.
Despite the above mentioned situation, an admission of a no-confidence motion against the Narendra Modi government by Lok Sabha Speaker Sumitra Mahajan should be taken as a welcome move for two reasons: First, this would remove any excuse from the Opposition parties to stall proceedings of the house. The government could use the time—from now until Friday—to pass important legislation such as the Triple Talaq Bill and 25 other bills listed for consideration and passage, ratify Governor's Rule in Jammu and Kashmir and pass six bills that need replace ordinances, including Fugitive Economic Offenders Bill, Criminal Law (Amendment) Bill, which introduces death penalty for rape of minor girls aged below 12, Insolvency and Bankruptcy Code (Amendment) Bill, and Commercial Courts (Amendment) Bill.
Second, even though the government is not in any danger and has pretty comfortable numbers in Lok Sabha, debate on the motion in the House would provide an opportunity for the best speakers on either side to speak at length on all issues relating to governance and politics. This would offer exciting prospects for the public to make its own assessment and make an early review, if need be, about their preferences for coming Assembly polls in four states and 2019 parliamentary elections.
But more than the usual finer points, exchange of bouquets and brickbats between ruling BJP and the Opposition, the occasion presents a huge opportunity for Congress president Rahul Gandhi to prove he says what he means and means what he says.
In April, during a visit to his home constituency of Amethi, Rahul said: "Modi ji Parliament me khade hone se ghabraten hain. Wahan pe meri 15 minute ka speech karwa do. Wahan Modi ke samne meri speech kara do, Main Rafale ki baat karunga main Neerav Modi ki baat karunga . Modi wahan khade nahi ho payenge (Narendra Modi ji is fearful of standing in Parliament. Let my speech happen there for 15 minutes. Let my speech happen in front of Modi. I will talk about Rafale deal, I will talk about Nirav Modi and Modi wouldn't have legs to stand there in Parliament)".
Prior to that, Rahul claimed that he is not being allowed by the government to speak in Parliament because if he speaks there would be an earthquake. It is time for Rahul to let the world know he has the capacity to demolish Modi rhetorically at the largest available democratic public platform: Parliament.
Modi is duty-bound to respond and present his side of story before the Speaker allows the House to vote on the no-confidence motion. Thus, from Congress' perspective Rahul couldn't have asked for a better opportunity in the run-up to all-important elections in Chhattisgarh, Rajasthan, Madhya Pradesh and Mizoram, where BJP and Congress are pitted head-to-head. These elections would also set the momentum of Lok Sabha elections in April-May 2019.
But Congress is not very happy with Speaker's decision: Not because she allowed the no-confidence motion to be taken up on Friday but because the Speaker admitted the no-confidence motion of Andhra Pradesh chief minister Chandrababu Naidu's Telugu Desam Party (TDP) and not the one moved by the Congress or its allies. After which Mallikarjun Kharge, Congress' designated leader in Lok Sabha, made his party's displeasure known on the floor of the House.
To an outsider, a motion is a motion: Everybody will be allowed to speak and all members will be allowed to vote but in terms of parliamentary procedure it makes a slight difference. It would be on the record for all time that it was TDP's Kesineni Srinivas who moved the motion, and not the Congress.
Also, it is the party which initiates the motion that will open the debate and get enough time to make its point. All other parties would get time as per their strength, and those parties would have to make adjustments accordingly, especially if they have more than one speaker. The Congress will surely have more than one speaker. All eyes will be on Rahul. He'll be a news maker, whether or not he speaks.
Rahul's speech would not only interest Congress workers and supporters but BJP workers and sympathisers as well. Which would set the stage for Modi's countercharge. That's the moment Modi supporters and sympathisers would be looking forward to. Modi isn't known to disappoint when he is needed the most.
India
The prime minister in his address said the traditions and arrangements of the Parliament and Legislative Assemblies should be Indian in nature
India
The AIPOC is celebrating its 100th year in 2021 and to commemorate the occasion, its 82nd edition will be held in Shimla. The first conference was also held in Shimla in 1921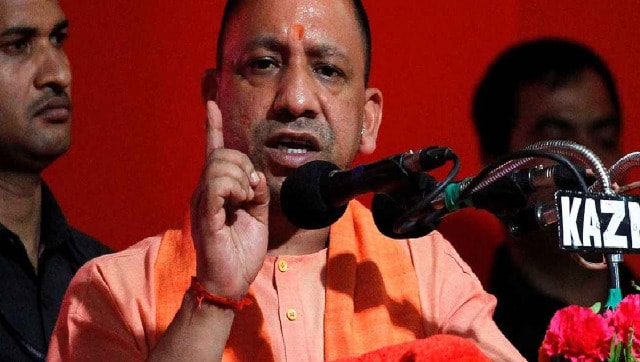 Politics
Yogi Adityanath has done well as chief minister of Uttar Pradesh and it is a matter of shame if the BJP cannot capitalise on that