Narendra Modi takes up #Fitness challenge: Congress hits back with #DegreeFitHaiChallenge, urges PM to focus on economy
While sports icons and Bollywood stars and leaders from BJP are enthusiastically responding to the fitness challenge, Congress' leaders have had a different spin on the issue.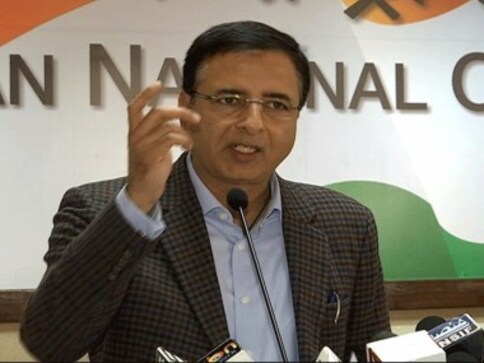 Prime Minister Narendra Modi accepting Indian cricket captain Virat Kohli's fitness challenge on Twitter may have gone down well with sports icons and Bollywood stars, but the Opposition Congress seems to have a different take.
Party spokesperson Randeep Singh Surjewala took the opportunity to take a dig at Narendra Modi for the country's 'economic woes', and said the prime minister should fix these first.
In a series of tweets, Surjewala said, "Restore the economic fitness of common man by reducing the runaway prices of petrol/diesel as you fleeced Rs 10 lakh crore in four years by raising excise 11 times. Restore the job fitness of the young by giving two crore jobs as promised. Grant MSP fitness of Cost+50 percent profit to India's farmers as you promised. Anti-corruption fitness by bringing back the Rs 80 lakh crore of black money from abroad as you promised and punishing the corrupt in your government for various scams. National security fitness by stopping Pakistan-sponsored terrorism and Chinese incursion in Doka La and elsewhere."
Surjewala said the nation must come first while urging people to "forget the media stunts" and accept the "governance challenge".
If Surjewala wanted India to take up the governance challenge, another party spokesperson, Sanjay Jha, wanted the BJP leaders to declare their marksheets and degrees. Jha tweeted:
I am willing to make my educational degrees public. Mr Modi, are you up for the challenge? #DegreeFitHaiChallenge . Please join me all if you feel the same way.

— Sanjay Jha (@JhaSanjay) May 24, 2018
RJD leader and Congress ally Tejashwi Yadav also got in on the act, and challenged Narendra Modi to provide jobs and to ensure there aren't any atrocities against minorities.
While we have nothing against accepting fitness challenge from @imVkohli . I urge you to accept the challenge to provide jobs to young, relief to farmers, promise of no violence against dalits & minorities. Would you accept my challenge @narendramodi Sir?

— Tejashwi Yadav (@yadavtejashwi) May 24, 2018
Congress president Rahul Gandhi then got in on the act and even took it up another notch.  Rahul said if the government didn't fix rising fuel prices, the Congress would launch a nationwide agitation.
Dear PM, Glad to see you accept the @imVkohli fitness challenge. Here's one from me: Reduce Fuel prices or the Congress will do a nationwide agitation and force you to do so. I look forward to your response.#FuelChallenge — Rahul Gandhi (@RahulGandhi) May 24, 2018
'Challenge accepted'
Modi took to Twitter to say he will share his own 'Fitness Challenge' video.
Challenge accepted, Virat! I will be sharing my own #FitnessChallenge video soon. @imVkohli#HumFitTohIndiaFithttps://t.co/qdc1JabCYb

— Narendra Modi (@narendramodi) May 24, 2018
Modi was responding to the social media trend that has taken the country by storm in recent days, with Virat Kohli, actor Hrithik Roshan and BJP ministers Kiren Rijiju, Piyush Goyal, Harsh Vardhan and Manoj Tiwari responded with their videos showing them working out.
The challenge was started by Sports Minister Rajyavardhan Rathore, who coined the #FitnessChallenge or #HumFitTohIndiaFit campaign, which proved to be a massive hit on Twitter with Rathore himself doing push-ups in one of his tweets on Tuesday before challenging Hrithik Roshan, Saina Nehwal and Kohli in the tweet. The campaign has widely been praised by many on social media.
Tennis ace Sania Mirza tweeted, "When was the last time we saw a Minister do this??? Coolest leading by example .. congratulations on this #FitnessChallenge Sir.. here's to a brighter and healthier India .."
Athletes like Saina Nehwal, PV Sindhu and cricketer Gautam Gambhir have also taken up the #FitnessChallenge over the past few days.
India
The daily COVID-19 vaccinations crossed the one-crore mark for the fourth time in less than a month on Friday — the other days being 6 September, 31 August and 27 August
Politics
On the socio-political front, the historic step of abrogating Article 370, which came into effect in 1950, and Article 35A, which came into effect in 1954, figures high on the list of achievements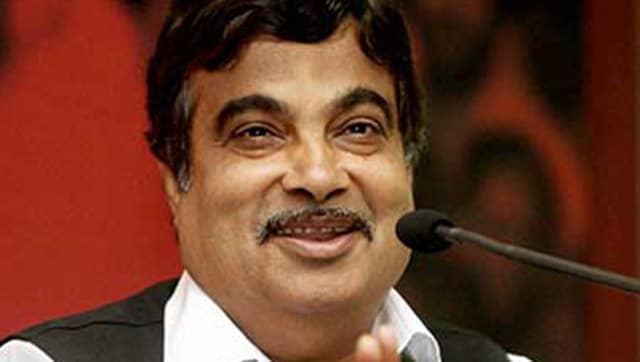 India
'They want to support us with their technology and capital for the progress and development of India,' said the BJP leader in Nagpur