Narendra Modi may end up tragic hero in 2019 if BJP fails to shed arrogance, introspect on Assembly polls defeat
The BJP may remember that even at the height of Modi's popularity in 2014, its vote share didn't cross the 31 percent mark.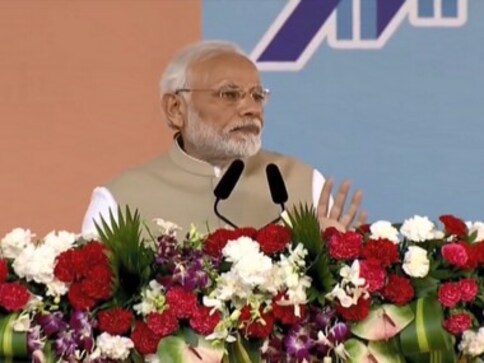 Denial is the first step towards defeat. Arrogance is hubris. Unless Narendra Modi wants to be the tragic hero of Indian politics, he and his party should lose the attitude of denial over recent Assembly poll defeats and refrain from showing arrogance. So far, we have seen the opposite reaction from his generals.
It is inconceivable that the party hasn't launched a post-mortem after losses against bête noire Congress in the three Hindi-speaking states. These states had BJP governments and had contributed handsomely to the party's kitty in 2014. Behind closed doors, the party must have taken note of its falling strike rate in both rural and urban areas and planning some urgent steps before the big one 2019. But public statements matter. Here, there is a very thin line between confidence and hubris.
Indian voters are swayed more by emotion than rationality. Politicians know it, and therefore the penchant for rhetoric in poll campaigns. The prime minister, for instance, turned Mani Shankar Aiyar's "neech" comment into an emotive issue during Gujarat campaign. Many say that may have helped BJP clinch a tough battle. If the voters are feeling disillusioned by BJP's promises and have expressed their dissent through the ballot, they are more likely to interpret "self-confidence" as "lack of contrition".
Amit Shah has called 'mahagathbandhan' a 'bhranti' (illusion). He has said that it "does not exist anywhere" and has dismissed the threat posed by opposition parties, calling them "regional leaders" who "can't help each other".
The BJP president may have noted that on the very day he passed these judgements during an event in Mumbai, news emerged that Upendra Kushwaha's Rashtriya Lok Samta Party (RLSP)—BJP's ally in Bihar that had severed ties with NDA recently—is set to join the 'grand alliance' in presence of RJD and Congress representatives.
In an interview to ANI, Kushwaha backed Rahul Gandhi as the next prime minister and called NDA "arrogant". The RLSP leader also urged Ram Vilas Paswan's Lok Janshakti Party—another NDA ally in Bihar—to follow suit because "these people have decided to destroy small parties."
Kushwaha's words and moves might be little more than political posturing and realignments that are inevitable ahead of 2019 Lok Sabha polls. There are also reasons to believe, as Firstpost has argued in a recent column, that 'mahagathbandhan' could be a post-poll reality instead of a pre-poll one. We might see unofficial, tactical seat adjustments during the elections. But even if these calculations are true, the larger picture that emerges is one of discord within the NDA—whose allies are either quitting or becoming increasingly restive—and some sort of grudging acceptance within the UPA that all must band together despite differences to defeat Modi.
Shah's confidence that BJP will win again in 2019 seems to be driven by a leap of faith. "In 2014, BJP had a government in six states, now we have it in 16 states. So tell me who will win the 2019 elections?". If Shah is pointing towards "trends", then recent trends are unfavourable towards the BJP. The BJP president also reiterated that it "does not matter" who is pitted against Modi.
The BJP may remember that even at the height of Modi's popularity in 2014, its vote share didn't cross the 31 percent mark. There is still the possibility that a joining of opposition forces (tactical or otherwise) could hamper its chances in 2019 which is unlikely to be another 'wave election'. The reality of coalition politics cannot be dismissed.
And yet BJP functionaries seem to be strangely high on confidence. During an event organised by News 18, BJP general secretary Ram Madhav refused to attach much importance to BJP's defeat in Madhya Pradesh, insisting that it still enjoys the "popular vote".
In light of MK Stalin's remark on Rahul Gandhi as the prime ministerial candidate for the opposition, Madhav has been quoted as saying that the "post is not vacant for the next 10 years". It is difficult to understand where the BJP is drawing its confidence from. It must win back its support from the Hindi belt soon enough to have any chance of retaining power. And it must reverse this trend quickly in defiance of history. Let's dig a little deeper to understand the scale of the challenge that BJP faces in Hindi heartland.
As Neelanjan Sircar has pointed out in Hindustan Times, BJP's chances in 2019 depend to a large extent on its performance in the Hindi belt. He writes that in Chhattisgarh, Madhya Pradesh, and Rajasthan, "the BJP won 62 out of 65 parliamentary constituencies (PCs) in 2014 — 22% of the 282 seats it won in the election". Crucially, he points out that these wins were the continuation of the trends visible during Assembly polls held the year before. "The BJP also won these three states handily in the previous state elections in 2013, whose results corresponded highly with those in the national elections."
While defending BJP's poor result in Assembly polls, BJP spokespersons never tire from pointing out that Atal Bihar Vajpayee's BJP won these states of Chhattisgarh, Madhya Pradesh and Rajasthan handsomely in 2003 but went on to lose the Lok Sabha elections next year.
What they do not point out is that even though BJP suffered reverses elsewhere, it maintained its winning streak in these three states during the 2004 defeat. The implication is that there is no major reversal of trends when Assembly polls are held in close proximity with General Elections.
This should worry the BJP. Instead, we find Shah dismissing the link between Assembly and Lok Sabha polls and Finance Minister Arun Jaitley comment with a swagger that "no country will prefer suicide as an option" on the question of Rahul as prime minister.
Hubris brings downfall. It also makes for great tragic heroes.
India
Amit Shah was received at the airport by Lieutenant Governor Manoj Sinha and top officials of administration and security forces
India
Amit Shah was received at the airport by Lieutenant Governor Manoj Sinha and top officials of administration and security forces
Opinion
Governors need to act true to their conscience and Constitution. That will take care of the dignity of their office