Mulayam Singh Yadav to contest from Mainpuri under Shivpal's new Samajwadi Secular Morcha, say reports
The flag for Shivpal Yadav;s new party, Samajwadi Secular Morcha (SSM) appeared on his car. Shivpal has announced that Mulayam Singh Yadav would be contesting from Mainpuri under SSM's symbol.
Shivpal Yadav announced that elder brother and former Samajwadi Party chief, Mulayam Singh Yadav will contest the general election under the symbol of his recently-launched party, Samajwadi Secular Morcha (SSM), reports have said. The spokesperson for Shivpal's new party said that the ousted SP leader announced Mulayam would be SSM's candidate from Mainpuri and if Mulayam wished to contest from any other seat, then the party would support such a decision.
Shivpal had announced the formation of SSM on 29 August after differences with Akhilesh Yadav. Shivpal's move came a year after Akhilesh wrested control of the Samajwadi Party, in what could be best described as a coup, from his father Mulayam Singh Yadav.
A flag of Shivpal's recently launched party Samajwadi Secular Morcha (SSM) was seen on his car as he left for Saifi on Monday, reports have said. One side of the flag has Shivapl's photo and the other side has Mulayam Singh Yadav's photo. It bears three colours - red, yellow and green along with the photos of both brothers one each side, along with the party's name mentioned below. The details regarding a trip for Saifai were not available.
Shivpal had stated that he was neglected in the Samajwadi Party and had waited for two years, after which he formed Samajwadi Secular Morcha. Shivpal had said that SSM aims to unite all smaller parties and all those neglected in the Samajwadi Party.
Shivpal has already said that SSM will field candidates for all the 80 seats in Uttar Pradesh and that his new party would be registered soon.
Politics
Taunting the ruling party, the Congress leader wondered how many in the BJP are aware of the 'basic facts that the Narendra Modi government's 2018-19 Economic Survey had presented in Parliament in July 2019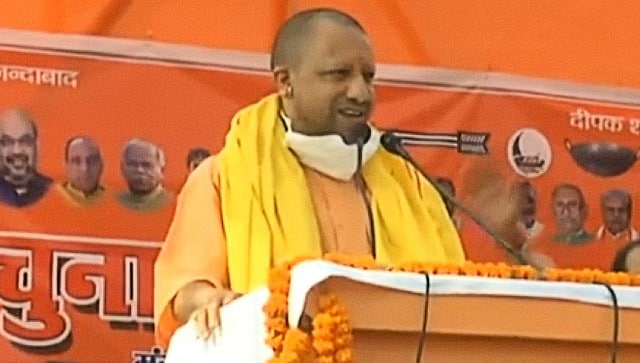 Politics
The remarks come a day after the Uttar Pradesh Population Policy 2021-2030 was unveiled to steady the growing population in the state and reduce maternal and infant deaths in a time-bound manner
India
A Bench headed by Justice Rohinton F Nariman had given an ultimatum to the Uttar Pradesh government on Friday to either "reconsider" its decision or the court will pass orders.