Manohar Lal Khattar 'justifying rape', says Arvind Kejriwal after Haryana CM claims most cases filed are 'fake'
Arvind Kejriwal was reacting to Manohar Lal Khattar's statement that 80 to 90 percent of the rapes and molestation took place among people who know each other well.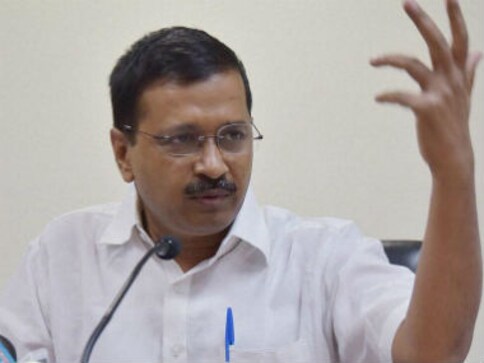 New Delhi: Delhi chief minister Arvind Kejriwal on Sunday slammed his Haryana counterpart Manohar Lal Khattar for "justifying rape" after the latter claimed that most of the rape cases filed were "fake".
Addressing a rally last week, Khattar had said that 80 to 90 percent of the rapes and molestation took place among people who know each other well. "They roam around together for some time and if one day they get into a quarrel, they file an FIR claiming that they have been raped," Khattar had said.
Sharing Khattar's speech on Twitter, Kejriwal said: "If this is the mentality of a state's chief minister, then how do you expect the women to be safe? CM sir is justifying rape. This is the reason why incidences of rape are increasing in Haryana and rapists are not caught... They roam around free."
खट्टर साहिब के इस बयान से हरियाणा की महिलाओं में ख़ासा रोष है। महिलाओं का कहना है की जो मुख्यमंत्री महिलाओं के ख़िलाफ़ इस तरह के बयान देते हैं, उनके राज्य में महिलायें कैसे सुरक्षित हो सकती हैं। https://t.co/Il6Fwgf1xj

— Arvind Kejriwal (@ArvindKejriwal) November 18, 2018
The Aam Aadmi Party (AAP) national convenor and Khattar have been in a tiff over the past few weeks over their respective states' basic services.
In his efforts to get more seats in the 2019 polls, Kejriwal has been holding rallies in Haryana and inviting people of the state to visit AAP's mohalla clinics and government schools to see the work done by his government.
He had also invited Khattar to visit the clinics after the Haryana chief minister dismissed the mohalla clinics as chaotic or "halla clinics".
However, Kejriwal said that the Haryana chief minister never replied to his requests.
On Saturday, Kejriwal was stopped by authorities from entering Haryana's Karnal district after protesters from the state's ruling BJP blocked a road that he was to take.
also read
Sports
The meeting was called in Kurukshetra of Haryana today after Soram Sarv Khap panchayat on Thursday reserved its decision following the meeting in Muzaffarnagar on the wrestlers' protest.
India
The technology involves injecting helium gas into a pipeline and then conducting drilling at multiple locations. If there is a leak in the pipeline, the gas will escape and rise to the surface, allowing technicians to precisely pinpoint the location of the leak.
India
"Inaugurated the East Delhi Campus of GGSIP University. Built at a cost of Rs 387 cr, primarily through self-financing by GGSIPU (Rs 346 cr) & Rs 41 cr from Govt, the project was initiated in 2013 & foundation stone was laid in Dec 2014 by the then Union HRD Minister," LG tweeted.