Manmohan Singh calls Rahul Gandhi the 'darling'of Congress, says he will carry great traditions forward as party president
Rahul Gandhi is the 'darling' of the party and will carry forward the 'great traditions' of the Congress
New Delhi: Former prime minister Manmohan Singh on Monday said that Congress vice president Rahul Gandhi is the "darling" of the party and will carry forward the "great traditions" of the Congress.
"Rahul Gandhi is a darling of the Congress and he will carry forward the great traditions of the party," the former prime minister said after Rahul Gandhi filed his nomination papers for the party's top post.
He also said that Congress president Sonia Gandhi has served the party for over 19 years.
"So it will be yet another chapter for the party and Rahul Gandhi will carry on the great traditions of taking the party forward," Singh added.
Over 90 sets of nominations are expected to be filed supporting Gandhi whose election is a mere formality now, as there is no other candidate for the party's top post.
Gandhi will succeed his mother Sonia Gandhi, the longest serving Congress chief who has helmed the party since 1998.
Rahul Gandhi became the Congress vice president in January 2013.
Click here for LIVE updates.
Find latest and upcoming tech gadgets online on Tech2 Gadgets. Get technology news, gadgets reviews & ratings. Popular gadgets including laptop, tablet and mobile specifications, features, prices, comparison.
India
Meanwhile, the Haryana Police booked state BKU chief Gurnam Singh Charuni and several farmers on attempt to murder, rioting, causing obstruction in government duty and other charges for violations during their "Delhi Chalo" march
India
Taking note of this, many Twitter users remarked that this is the first instance of the social media site calling out "fake news" in India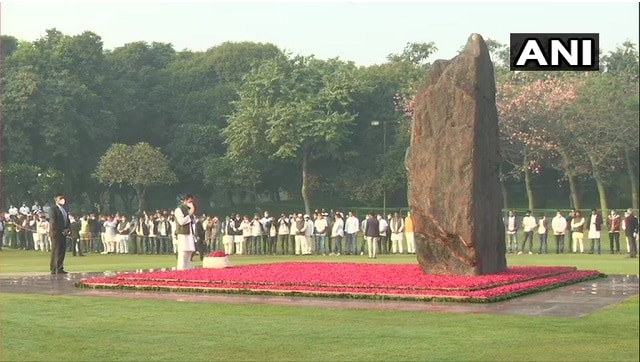 India
Taking to Twitter, the former Congress chief remembered Indira Gandhi as an 'efficient prime minister' and someone who still sets an example of 'her impressive leadership'