M Karunanidhi's health 'slightly declines': From writing to politics, DMK patriarch has always been a crafty strategist
DMK president M Karunanidhi is a five-time chief minister in Tamil Nadu. He contested a whopping 12 Assembly elections in his eight-decade political career and won all of them.
Dravida Munnetra Kazhagam (DMK) president M Karunanidhi is reportedly being treated at his house for fever due to a urinary tract infection, reports said on Wednesday, turning a spotlight on the health of the 'Godfather' of Tamil Nadu politics. Security has been beefed up around his Gopalapuram residence in Chennai and city is on high alert, reported India Today. 
While Kauvery Hospital released a statement saying there was "a slight decline" in the DMK patriarch's health, various leaders from state parties visited him at his home, including Deputy Chief Minister O Panneerselvam, actor-turned-politician Kamal Haasan and state Cabinet minister D Jayakumar.
Born on 3 June, 1924 in Thirukkuvalai village of Nagapattinam district in erstwhile Madras presidency, the 94-year-old Karunanidhi is a five-time chief minister of Tamil Nadu. He contested a whopping 12 Assembly elections in his eight-decade political career and won all of them.
Invariably dressed in white, with his iconic sunshine yellow scarf wrapped around his neck and oversized dark glasses hiding a botched eye surgery, nonagenarian Muthuvel Karunanidhi is hard to miss in a crowd.
Here's a brief look at his formative years and political career:
Part of Dravidian movement
A school dropout, Karunanidhi made his foray into the Dravidian movement at the age of 14 when he became the leader of a small group of youngsters called the Tamil Students Federation, who followed the Self Respect Movement led by Dravidian icon Periyar ("the great one") EV Ramasamy, according to The Indian Express.
Karunanidhi, an atheist and a self-declared nationalist, rose to political prominence in the 1940s, challenging the caste-supremacy of Brahmins and participating in anti-Hindi agitations, as per a BBC report. He was so influenced by the Dravidian movement that he even changed his Tamil name Muthuvel Dakinamoorthy to Muthuvel Karunanidhi as a rejection of the 'Sanskrit Brahmanical' name his parents had given him.
Prolific at writing, a young Karunanidhi started an eight-page handwritten magazine called Manavar Nesan circulated among 50 people to protest against the introduction of Hindi as a compulsory language in school. He gave speeches and held protests, and his fiery spirit caught the eye of Ramasamy and his lieutenant CN Annadurai, who became the first non-Congress chief minister in the state in 1967, according to The Caravan.
Karunanidhi failed his Class 10 exams and dropped out of school. He moved to Coimbatore and made a living, writing plays for professional theatre groups. However, his oratory skills awed Annadurai and Ramasamy who asked him to address gatherings and later made him the editor of their Dravidar Kazhagam party magazine, Kudiyarasu.
By early 1950s, Karunanidhi became a well-known writer for Tamil films. Famous for writing historical and social reformist stories, he used movies to propagate his ideas. His 1952 film Parasakthi, which was initially banned, remains to be one his best works. The film espoused ideologies of the Dravidian movement with elements that criticised Brahmanism, inviting the ire of Orthodox Hindus. The movie firmly cemented DMK's strategy of using movies to propagate their political ideology.
Apart from writing for films, Karunanidhi also wrote poems, letters, novels, biographies, historical novels, and movie songs, all of which earned him the moniker 'Kalaignar' (artist).
Political career
Following Independence, the Dravidar Kazhagam party split. Karunanidhi joined his mentor Annadurai and helped form the Dravida Munnetra Kazhagam (DMK) in 1949 and served as its first treasurer.
When the party first contested the Assembly elections in 1957, Karunanidhi was one of the 13 DMK legislators in the Tamil Nadu Assembly. He was elected from Kulithalai in then-undivided Tiruchirappalli.
Since then he has been chief minister in the state for five times, contested 12 Assembly elections and not lost one of them.
A master at mobilising crowds, organising party cadre and raising funds, Karunanidhi became the 'go-to man' of the party. In 1967, when Annadurai became the chief minister, Karunanidhi was appointed the minister for public works and highways, the third-ranking job in the state cabinet.
Following Annadurai's death in 1969, Karunanidhi became the chief minister of Tamil Nadu and DMK president, a post he holds even today and led the party to a massive victory in the 1971 snap Assembly elections. It should be noted here that matinee idol MG Ramachandran was still a part of DMK and AIADMK had not yet been formed.
Once MGR split from DMK, AIADMK came to power in 1977, and it was not until after MGR's death in 1987 when the Janaki-Jayalalithaa power tussle began, that Karunanidhi finally saw his way back into office in 1989.
Despite a poor show in the 1989 Lok Sabha elections, Karunanidhi managed to get a Cabinet berth for his nephew Murasoli Maran in the National Front government headed by VP Singh, according to The Hindu.
In 1999, he became part of the Atal Bihari Vajpayee government and in 2004, he secured an alliance with Congress and ensured a landslide victory in the Lok Sabha elections. The alliance continued in 2009 as well.
However, in 2014, DMK decided to contest the general elections alone and lost. In 2016, DMK became the largest Opposition party in the Tamil Nadu Assembly.
In his decades-long political career, Karunanidhi has contested and won Assembly elections from Kulithalai, Thanjavur, Saidapet, Anna Nagar, Harbour, Chepauk and Thiruvarur constituencies.
With inputs from PTI
India
The purpose of CAATSA is 'to provide congressional review and to counter aggression by the Governments of Iran, the Russian Federation, and North Korea, and for other purposes'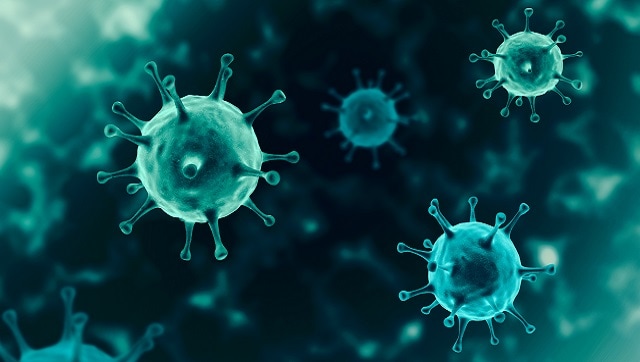 World
The scientists have warned that this variant carries an 'extremely high number' of mutations may drive further waves of disease by evading the body's defences
World
Rittenhouse hails from Illnois' Antioch, which is around 24.14 kilometers from Wisconsin's Kenosha. The white teenager, who lived with his mother, has been described as an 'admirer' of the police.