Karnataka polls: Siddaramaiah, Yeddyurappa vitiate atmosphere by trading taunts, discredit themselves
You now approach Siddaramaiah and Yeddyurappa with abundant caution, just in case you get scorched in the fire that they breathe at each other with a frequency that makes their own aides squirm in embarrassment.
There was a time when Karnataka was known for its 'gentlemanly politics', even if that phrase sounds like an oxymoron. The sobriety of elections always reflected the relative civility of its politics. Booth-capturing of the brazen kind you saw in Bihar and West Bengal, for instance, was—and still is—a rarity in Karnataka.
Pre-poll riots and killings you see in Kerala and Andhra Pradesh? Dog-eat-dog rivalry between the two Dravidian parties in Tamil Nadu? No, thank you. Not for Karnataka. By and large, the state's politicians prided themselves on propriety and decorum even when election campaigns peaked to something bordering on madness.
Both Chief Minister Siddaramaiah and state BJP president BS Yeddyurappa, who is now desperate to replace him after the 12 May election to the state Assembly, were once Mr Nice Guys, or at least that's what their outward appearances showed them to be. Both were indeed capable of making polite political conversations without their tongues getting the better of their brains.
Siddaramaiah never spoke ill of his political rivals whenever I met him in his early days in politics during 1980s, usually under a tree outside the home of his mentor HD Deve Gowda on Crescent Road in Bengaluru. Did he use harsh words? No, perish the thought. He lacked fluency in English, but more than made up for it with a rich baritone voice that could make Amitabh Bachchan envious.
And Yeddyurappa, with a smile never leaving his face, was humility personified. He allowed only one thing to trouble his mind: The growth of BJP in Karnataka, a fledgling of a party in the state till the 1994 Assembly election when its performance shot up to 40 seats and 17 percent vote share. Even if you didn't agree with whatever Yeddyurappa said, you felt compelled to listen to him; such a fine man he was.
Now, forget all that. It was in the past. Welcome to 2018.
You now approach Siddaramaiah and Yeddyurappa with abundant caution, just in case you get scorched in the fire that they breathe at each other with a frequency that makes their own aides squirm in embarrassment.
The gloves are off, ok?
The desperateness of modern day politics is bad enough to turn even a gentleman-politician (another oxymoron?) into a nasty specimen spewing venom. What's perhaps even worse is the way establishments such as Cambridge Analytica actually train politicians to take off those velvet gloves and throw a punch where it hurts most.
There is no conclusive evidence yet—and will probably never be—to prove whether it was the Congress or the BJP or both which hired the firm. But mind you, there are many outfits prowling the Indian political market like eagles over a carcass in the jungle, promising to teach parties and leaders how to win friends and influence elections through means fair and foul, usually more foul than fair.
How else do you explain the below-the-belt punches that followed a simple slip of the tongue by BJP president Amit Shah?
And the taunt below by the BJP about Siddaramaiah's Kannada spelling was no better. To call it childish is to insult children.
Sir, lectures of inclusivity from the known 'divider' is a bit too rich!

Let's talk about inclusive and exclusive ideologies a bit later. But first things first.

Before you speak on Kannada pride, first get your Kannada spellings right.

It's not ಪ್ಯಾರಸಿಕ, its ಪಾರಸಿಕ. https://t.co/bsaqV7hJ13

— BJP Karnataka (@BJP4Karnataka) March 27, 2018

The trainers toss at the leaders reports of cherry-picked psychological studies which claim that swear words are the best ones to use against political rivals if you want to sweep audiences off their feet and grab their votes.
Abuse, abuse and abuse
So get this right: Abuse is better than a metaphor as a rhetorical tool; and expletives and adjectives are superior to nouns and verbs to convince the unconvinced. How about being nice? Ah, that's a virtue of the weak. Didn't you know that when the going gets tough in elections, the tough get going by hurling a nasty tweet soaked in vitriol?
In case of Siddaramaiah, the Twitter terror unleashed from his handle, replete with direct personal attacks against Prime Minister Narendra Modi reeks of cheap humour and breaks all rules of decorum.
The nastiness of the words Siddaramaiah utters in his public speeches or are tweeted in his name neither matches his innate geniality nor his staccato syntax as his friends know it. But that's not the concern of the makeover artistes.
Nor does it bother Siddaramaiah, who is happy that his new style has turned him into an unchallenged mascot of the Congress in Karnataka.
Modi-baiters are thrilled over Siddaramaiah's new avatar. Even the Congress-supporting and Left-leaning intellectuals of Lutyens Delhi, who were earlier reluctant to accept that civilisation exists south of the Vindhyas, now hail Siddaramaiah as a politician nonpareil, born to fight communalism.
Siddaramaiah's backroom boys and keyboard warriors are one up, so far. No doubt, Yeddyurappa's own bunch will try to catch up. So, the verbal diarrhoea in both parties, which has been going on for some time, is just hotting up. Brace yourself for the worst.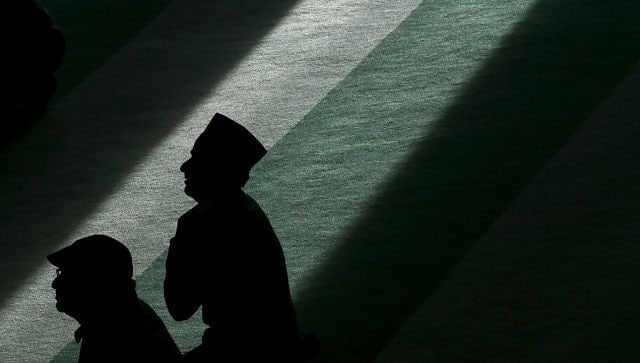 Opinion
We need to realise that religion is a map that helps bring us to the door of spirituality; we can either open the door or wander aimlessly looking for God
Opinion
There have been several genuine attempts by the Supreme Court to classify cases that can be seen fit for awarding the death penalty
Opinion
Clear directives from the government to all administrative officers for unbiased, impartial and prompt application of rule of law must be enforced with immediate effect