Karnataka Election Result 2018: As SC hearing gets underway, here's the full list of 104 BJP MLAs
The Karnataka election had thrown up a hung Assembly. The BJP had emerged as the single-largest party winning 104 seats in the 12 May Assembly election. Here is a full list of the winners from the BJP and their Assembly constituencies.
In a highly-anticipated hearing, the Supreme Court is set to hear a petition filed by the Congress against Karnataka Governor Vajubhai Vala, who invited the Bharatiya Janata Party (BJP) to form the government on 16 May, on Friday.
The apex court had ordered that the letter submitted by Yeddyurappa and senior BJP leaders to the governor in which it was declared that the party has the requisite number of MLAs to form the government be produced before the court.
After the Supreme Court refused to stay the governor's decision, BS Yeddyurappa was sworn-in as the chief minister of Karnataka on Thursday. However, the top court has kept it subject to the case's outcome. Now, all eyes are on the BJP as it attempts to retain power in the southern state.
The Karnataka election had thrown up a hung Assembly. The BJP had emerged as the single-largest party winning 104 seats in the 12 May Assembly election. However, it fell short of eight seats from the 112-halfway mark in the Lower House, in which the Congress trailed behind with 78 wins and the regional JD(S) 37 seats.
Here is a full list of the winners from the BJP and their Assembly constituencies.
Shashikala Jolle - Nippani
P Rajiv - Kudachi
Aihole Duryodhan Mahalingappa - Raybag
Umesh Katti- Hukkeri
Balachandra Laxmanrao - Arabhavi
Anil S Benake - Belgaum Uttar
Abhay Patil - Belgaum Dakshin
Doddagoudar Mahantesh Basavantaray - Kittur
Anand Vishwanath Chandrashekhar Mamani - Saundatti Yellamma
Mahadevappa Shivalingappa Yadawad - Ramdurg
Govind Karjola - Mudhol
Siddu Savadi - Terdal
Murugesh Nirani - Bilgi
Veerabhadrayya (Veeranna) Charantimath - Bagalkot
Doddanagouda G Patil - Hungund
Ameenappa Gouda S Patil - Muddebihal
Somanagouda B Patil (Sasanur) - Devara Hippargi
Basanagoud R Patil (Yatnal) - Bijapur City
Narasimhanayak (Rajugouda) - Shorapur
Venkatreddy Mudnal - Yadgir
Rajkumar Telkar - Sedam
Basarvaraj Mattimod - Gulbarga Rural
Dattatryea Patil - Gulbarga Dakshin
Guttedar Subhash Rukmayya - Aland
Prabhu Chauhan - Aurad
Dr. Shivaraj Patil - Raichur
Shivana Gowda Nayak - Devadurga
Basavaraj Dadesugur - Kanakagiri
Paranna Munavalli - Gangavathi
Achar Halappa Basappa - Yelburga
Ramappa Sobeppa Lamani - Shirahatti
Kalakappa Bandi - Ron
Chandrakantagouda Channappagouda Patil - Nargund
Shankar B Patil Munenakoppa - Navalgund
Amrut Ayyappa Desai - Dharwad
Jagadish Shettar - Hubli-Dharwad-Central
Arvind Bellad - Hubli-Dharwad- West
CM Nimbannavar - Kalaghatgi
Rupali Naik -  Karwar
Dinakar Shetty - Kumta
Sunil Naik - Bhatkal
Kageri Vishweshwar Hegde - Sirsi
CM Udasi - Hangal
Basavaraj Bommaiah - Shiggaon
Neharu  Olekar - Haveri
Ballary Virupakshappa Rudrappa - Byadgi
Somalingappa - Siraguppa
Somashekhar Reddy - Bellary City
NY Gopalakrishna - Kudligi
Sriramulu - Molakalmuru
GH Thippareddy - Chitradurga
Poornima Srinivas - Hiriyur
Gulihatti D Shekar - Hosadurga
Chandrappa M - Holalkere
SV Ramachandra - Jagalur
G Karunakara Reddy - Harapanahalli
Ravindranath - Davanagere North
N Linganna - Mayakonda
K Madalu Virupakshappa - Channagiri
MP Renukacharya - Honnali
Ashok Naik - Shimoga Rural
KS Eshwarappa - Shimoga
Araga Jnanendra - Tirthahalli
BS Yeddyurappa - Shikaripura
Kumar Bangarappa - Sorab
Harathalu Haalappa - Sagar
BM Sukumar Shetty - Baindur
Haaladi Srinivas Shetty - Kundapur
K Raghupathi Bhat - Udupi
Lalaji Mendan - Kapu
V Sunil Kumar - Karkala
MP Kumarswamy - Mudigere
CT Ravi - Chikkamagalur
DS Suresh - Tarikere
Belli Prakash - Kadur
JC Madhuswamy - Chikkanayakanhalli
BC Nagesh - Tiptur
Jayaram AS - Turuvekere
Jyothi Ganesh - Tumkur City
SR Vishwanath - Yelahanka
Ashwath Narayan - Malleshwaram
S Raghu - CV Raman Nagar
Suresh Kumar - Rajajinagar
V Somanna - Govindarajanagar
Uday Garudachar - Chickpet
Ravisubramanya LA - Basavanagudi
R Ashoka - Padmanabanagar
Aravinda Limbavali - Mahadevapura
Sathish Reddy - Bommanahalli
M Krishnappa - Bangalore South
Pritham Gowda - Hassan
Harish Punja - Belthangady
Umanatha Kotian - Moodabidri
Bharath Shetty - Mangalore City North
Veda Vyasa Kamath - Mangalore City South
Rajesh Naik U - Bantwal
Sanjeev Mathandur - Puttur
Angara S- Sullia
Appachu Ranjan MP - Madikeri
KG Bopaiah - Virajpet
Harsha Vardhan - Nanjangud
SA Ramadas - Krishnaraja
L Nagendra - Chamaraja
CS Niranjankumar - Gundlupet
With inputs from agencies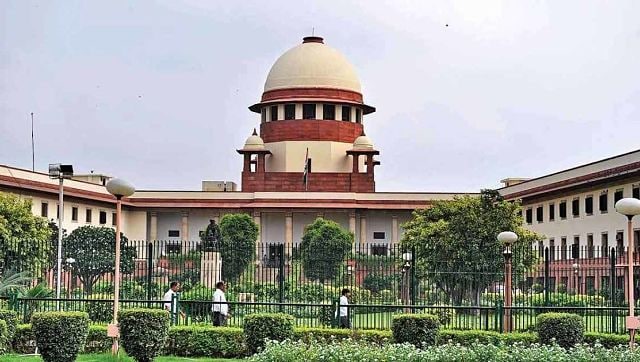 India
The Supreme Court on Friday dismissed a plea challenging Kerala government's decision to hold physical exam for Class 11.
India
Supertech said the order will not have any adverse impact on the company or its group companies as every project has its own independent RERA Account and cost centre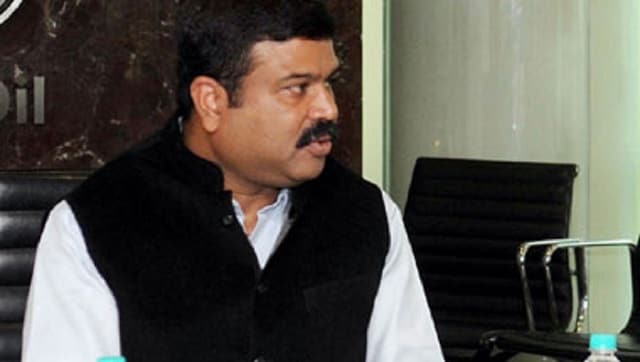 India
The minister's response came after the former Congress president called for the postponement of the NEET examination as many other examinations are scheduled around 12 September