Jammu and Kashmir local body polls, Part VI: In Srinagar, local residents file nomination papers to ensure BJP loss
In several districts in South Kashmir, the BJP's candidates won dozens of seats unopposed in the local body polls as other parties could not find nominations because of the fear of militant attacks.
Editor's note: With municipal and panchayat elections round the corner in Jammu and Kashmir, Firstpost will run a series of ground reports on different aspects of the polls, as well as the state of panchayati raj institutions and how they can empower democracy at the grassroots. The series will also look into the state of security arrangements, as voters and candidates face threats of attacks by militants. Read part I, part II, part III, part IV and part V of the series here.
***
Srinagar: With political parties desperately looking for candidates in south and north Jammu and Kashmir, where dozens of seats went uncontested in the first phase of the municipal polls, Srinagar is presenting a positive picture. According to the chief electoral office, in all the wards of the summer capital, dozens of candidates have submitted their nomination papers. This is in sharp contrast with the situation, particularly in districts in South Kashmir, where the Bharatiya Janata Party's migrant candidates have won many seats because of the lack of opposition.
In Shopian district, all migrant Kashmiri Pandit candidates won the wards on BJP tickets, with no local resident filing nomination papers. In North Kashmir's Sopore area, the saffron party's candidates won unopposed as the Congress could not find candidates to contest the polls amid fears of militant attacks.
But in Srinagar — a hotbed of militancy in the 1990s — the situation is completely different, with people from even the old city — the hotbed of separatist sentiments — contesting. Although militancy has staged a comeback in Srinagar after a long gap, the candidates participating in the municipal elections are openly roaming in their respective wards and urging people to vote for them.
When the Peoples Democratic Party and National Conference decided to boycott the local body elections, it was feared that the BJP and Congress would find it difficult to field candidates. But contrary to such speculations, both national parties announced candidates from the state capital. Also, a number of families, mostly husband and wife and a few young girls, have also filed their nomination papers as Independent candidates, surprising many.
"Pakistan's prime minister Imran Khan is not going to take care of bijli, sadak, pani (the region's need for electricity, roads and water) and other local concerns of the state. It is the duty of the elected representatives of this state," said Mohammad Aqib Rinzu Shah, an undergraduate who still is in college.
Shah said the state government and its elected representatives from the volatile South Kashmir were forced to flee after the killing of Hizbul Mujahideen commander Burhan Wani, and later, they forgot to carry out even basic development work.
"The funds were, spent but where did they go? If you ask them (legislators), they have no answer. We pay taxes and development is our right," said Shah, a 21-year-old resident of Srinagar's Kral Sangri area.
Much against the advise of his friends and family, Shah filed his nomination papers from Brain municipality's ward number 2. His opponent is a former activist and spokesperson of the National Conference, Junaid Mattu, who resigned from the party in protest against the party's decision to boycott the municipal elections. He is fighting the election as an Independent candidate.
Mattu's resignation was a big surprise. Many consider him the National Conference's proxy candidate, and the party has not issued any statement on such accusations. Instead, it only said that it was "pleased to accept his resignation". Mattu, who was a close confidante of National Conference vice-president Omar Abdullah, is also seen an ally of Sajjad Gani Lone, who heads his faction of the People's Conference.
According to reports, Lone will return to the People's Conference, from where he started his political career, once the elections are over. There are also rumours that he may be elected the mayor of Srinagar.
Shah describes his contest as "jihad against the BJP". However, his detractors see it as a ruse to join politics. He said he has the support of some 40 odd boys and a few girls, who are also in the electoral fray.
Shahrish Ahmad, a 29-year-old who submitted her nomination papers for a ward in Srinagar's old town, said: "There is nothing wrong with fighting for basic issues. Why should people brand us traitors? Same people will then come to us to do their work. Our fighting these elections should not be seen as a vote for India or Pakistan, but for repairing small bunds, footpaths and graveyards."
There are 79 municipal bodies in Jammu and Kashmir, which includes two municipal corporations in the twin capital cities of the state, six municipal councils and 71 municipal committees. For the Srinagar Municipal Corporation, which has the highest number of 6,63,775 voters, nearly every other political party has fielded proxy candidates. For 74 of its wards, 330 people, including women, have filled nomination papers.
While the main regional parties are out of the contest, it has brightened the chances for the BJP and the Congress. This is something that has caused some degree of consternation in the Valley.
"By contesting the elections, at least we can stop the BJP from coming to power in the center of the city. They have put Hindu candidates in the electoral fray in the Kashmir Valley rather than choosing a candidate from our community in this Muslim-majority place. We can't allow this to happen," Shah said.
Subscribe to Moneycontrol Pro at ₹499 for the first year. Use code PRO499. Limited period offer. *T&C apply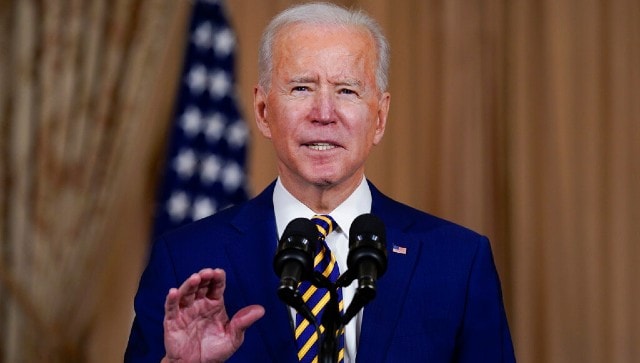 World
Several militia groups such as the Hezbollah have received at least some financing, support and weaponry from Iran over the years
World
Crown Prince Mohammed bin Salman had cultivated a climate of fear that made it unlikely for aides to act without his consent, according to the report
India
Cyber attacks give another option — less devastating than a nuclear attack, but capable of giving a country a strategic and psychological edge