In Pakistan, Mani Shankar Aiyar says first proponent of two-nation theory was Savarkar, calls Jinnah Quaid-e-Azam
Aiyar, speaking in Lahore at an event, addressed the founder of Pakistan as 'Quaid-e-Azam' Jinnah, a term fondly used by Pakistanis.
Suspended Congress leader Mani Shankar Aiyar further stoked the controversy surrounding the Mohammad Ali Jinnah portrait in Aligarh Muslim University. Aiyar, speaking in Lahore at an event, addressed the founder of Pakistan as 'Quaid-e-Azam' Jinnah, a term fondly used by Pakistanis.
Besides, seemingly in an attempt to take potshots at the BJP, he also suggested that it was Veer Savarkar, and not Jinnah, who first promulgated the idea of two nations, ANI reported. He said that Vinayak Damodar Savarkar, by "inventing" the word "Hindutva", first laid down seeds of the two-nation theory.
"In 1923 a man called VD Savarkar invented a word which doesn't exist in any religious text, 'Hindutva'. So the first proponent of the two nation theory was the ideological guru of those who are currently in power in India," Aiyar was quoted as saying by ANI.  
He had, on Sunday too, referred to Jinnah as the Quaid-e-Azam triggering much outrage in India. He, however, defended his use of the term suggesting that Quaid-e-Azam was the widely accepted term to refer to Jinnah like the 'Mahatma' title before MK Gandhi's name.
"I referred to Jinnah as the Quaid-e-Azam and the hysterical Indian TV anchors are demanding to know how an Indian can go to Pakistan and say this. I know many Pakistanis who called MK Gandhi as Mahatma Gandhi, does that make them unpatriotic Pakistanis?" he said.
Aiyar's comments come in the backdrop of the violence that unfolded in AMU after BJP's Aligarh MP Satish Gautam objected to the Pakistan founder's picture on the walls of the AMU student union office.
Speaking on Prime Minister Narendra Modi, Aiyar said that his victory was just an "aberration" and hoped that Modi does not come back into power.
"Present situation in India is an aberration. Seventy percent of Indians didn't vote for Modi in last elections but (other parties) lost because they were completely factionated among themselves, it is my hope that a great number of this 70 percent will come together to put an end to the aberration we've been suffering (from) in our country," Aiyar said.
BJP president Amit Shah took to Twitter to hit out at Aiyar, alleging "amazing telepathy" between the Congress party and Pakistan.
"Yesterday, Pakistan government remembered Tipu Sultan, whose Jayanti Congress marks with fanfare and today, Aiyar admires Jinnah. Be it Gujarat or Karnataka polls, I fail to understand why Congress involves Pakistan," Amit Shah tweeted on Saturday.
On Monday too, speaking to India Today, Shah said that the Congress used Aiyar before every election to divide the society but the move will fail this time.
In February, Aiyar had sparked another controversy when he had said that he received "much more hatred in India" than the love he receives in Pakistan. Aiyar added that while there has been a change in mindset across the border, India is still caught in a "partially 1947 situation".
Senior Congress leaders reacted strongly to these remarks, while some wrote to party president Rahul Gandhi to urge him to expel Aiyar. "Being such an educated person, he is making such frivolous statements. Because of him, this generation is suffering. Better he should stop talking such weird things because it can distract majority workers of Congress party," Congress leader Hanumantha Rao had said.
Aiyar was suspended from the Congress' primary membership after he triggered a storm by calling Prime Minister Narendra Modi a neech aadmi (vile man), a comment which was being seen fraught with adverse consequences for the party in poll-bound Gujarat.
Politics
This comes in the backdrop of the BJP witnessing an exodus ahead of the Uttar Pradesh Assembly elections with Dharam Singh Saini being the latest minister to resign from BJP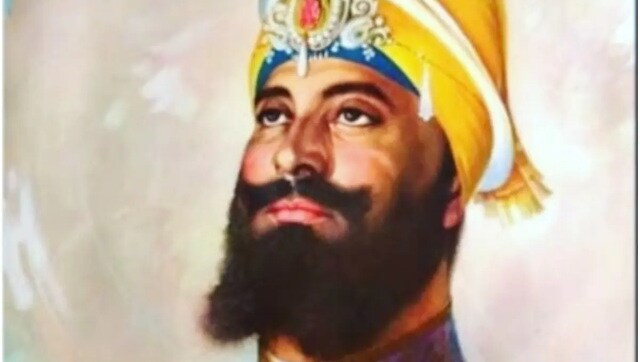 India
The Modi government has been taking a number of measures to reach out to the Sikhs, a community that was perceived to be upset with the ruling BJP after three farm reform laws were enacted
Politics
The Congress' stand on the breach of Prime Minister Narendra Modi's security in Punjab has come as a jolt to the ongoing efforts to strengthen our federal structure