In Indore district, BJP is engaged in caste arithmetic to engineer favourable sentiments across nine seats
The challenge for the BJP ahead of the Madhya Pradesh elections is evident. It is going to be tough to accommodate leaders of all castes in Indore district's nine seats, all while ensuring that no rebel candidate surfaces.
Indore: Since the Bharatiya Janata Party (BJP) on Friday declared its first list of 177 candidates for the Madhya Pradesh Assembly elections on 28 November, higher-ups started mulling over the controversial seats in Indore district, and "social engineering" was the focus of a number of meetings in New Delhi on Monday.
"We held meetings on this. The candidates will be selected based on the voters' equation in each constituency, but that doesn't mean we will ignore the popularity of the candidate in that particular constituency, just to make sure that members of a community or caste are satisfied," said Gopi Krishna Nema, the BJP's Indore district president.
The nine constituencies in Indore district, include Indore 1 to 5, Rai, Mhow, Depalpur and Sanwer.
People from upper-caste communities and those against reservation have openly confronted leaders of both the BJP and Congress in various parts of Madhya Pradesh. A caste battle has begun in the state, where individuals from reserved Assembly seats and tribal regions have begun to form their own organisations, swearing to contest reserved seats independently. Additionally, Sindhis, Patidars and Rajputs have also threatened to contest independently, if the candidates they support are not given tickets.
Keeping in mind the fourth front, with the formation of parties like the Samanya Pichda Alpsankhyak Kalyan Samaj (SAPAKS) and Jay Adivasi Yuva Shakti (JAYS) in the state, leaders of the larger political parties want to make sure that they don't leave out candidates from any caste.
"If I get a ticket from Mhow this time, it will be because of the work I have done for the party," said Kavita Patidar, a contender from the Mhow Assembly seat. "We all stand for the 'lotus' and will receive support not only from the community, but from all BJP supporters. Party leaders will decide the rest."
In the Indore-3 Assembly constituency, if the incumbent Rajput MLA, Usha Thakur, is sidelined to give tickets to rebel candidates like senior party leaders Gopi Nema and Rajendra Shukla, the situation will be such that there will be no Rajput candidate to counter Antar Singh Darbar, a senior Congress leader from the same community who is likely to get a ticket from the Mhow constituency.
Ramesh Mendola, a Brahmin MLA from Indore-2, might be moved to another seat to make way for BJP supremo Kailash Vijayvargiya's son Aakash's political debut. In this case, he will be given either Indore-3 or the Rau constituency, where there are a higher number of Brahmin voters.
The Vaishya community enjoys a hold on two important seats in the Indore district — Indore-1 and Mhow — leaders Sudarshan Gupta and Kailash Vijayvargiya have strong support in both. Senior BJP leader Gopi Nema is also expecting a ticket this time from Indore-3, bringing the number of Vaishya leaders to three.
Although the Murai community does not have that a significant vote bank in Madhya Pradesh, there is a long list of leaders from this community expecting a ticket. While Pankaj Sanghvi, the MLA from Indore-5, remains a strong nominee from the Murai community, politicians like Madhu Verma, Amardeep Morya, Balram Verma and Mohit Verma cannot be ignored.
Voters from Indore-4, which has the maximum number of Sindhis in the city, have demanded one of their own as a leader. Vouching for Shankar Lalwani, the Sindhi community has threatened to contest the Assembly polls independently if he does not receive a ticket.
Leader of the Patidar community Hardik Patel, who had influenced the Gujarat Assembly elections to a great extent, has been highly visible in Indore and is now seen as a threat by the BJP. There is a possibility that the party might field Kavita Patidar from the Mhow constituency to give the community a chance and win their votes.
The Balai community, which has a major vote share in the Sanwer constituency reserved for candidates from Scheduled Caste communities, asserted that it is important that their own candidate gets a ticket.
The fate of the Maharashtrian community will also be tested, as Lok Sabha Speaker Sumitra Mahajan is backing her daughter-in-law Trupti Mahajan to contest from the Rau constituency, where the number of Maharashtrian voters is high. If 'Tai' is able to secure a ticket for her daughter-in-law, there are chances of a tough fight for Rau.
The challenge for the BJP is evident. It is going to be tough to accommodate leaders of all castes in Indore district's nine seats, all while ensuring that no rebel candidate surfaces.
Politics
The number of Muslims slightly outnumber the Hindus in Malda, which has historically been a den of the Congress, largely because of the late Ghani Khan Choudhary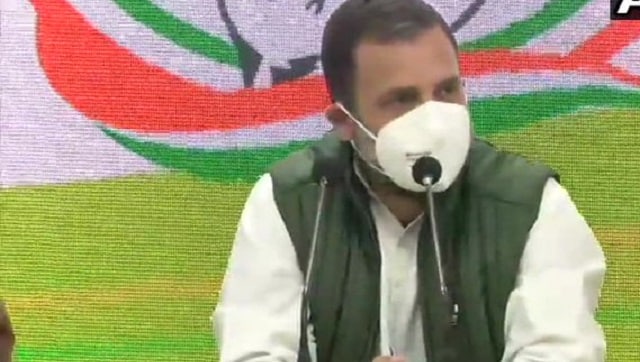 Politics
The Congress' top leadership has signalled that it is seeking to make the first moves towards bringing about a political consensus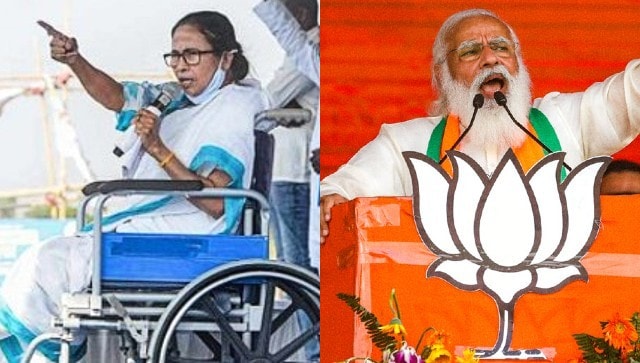 Politics
Rise of BJP rise and Left attempt to popularise their social services during the pandemic show that organisation-based politics is once again back in the practices of the political parties