In Amethi, Rahul Gandhi alleges 'chowkidar' Narendra Modi robbed India with Rafale deal, says no poll promises were fulfilled
In Amethi, Congress president Rahul Gandhi reiterated that Narendra Modi couldn't look him in the eye in Parliament when he asked him about the Rafale deal.
On a two-day visit to his Lok Sabha constituency Amethi in Uttar Pradesh, Congress president Rahul Gandhi on Monday continued his attack on the Narendra Modi government over the Rafale fighter jet deal. Reiterating his jibe against Defence Minister Nirmala Sitharaman, Rahul asked why details about the agreement with France were not being revealed.
"I asked for the price of the jets to be disclosed in Parliament. Nirmala Sitharaman denied my request, citing a pact between the two nations. I met the then French president (François Hollande) and asked him whether there was a secrecy clause, but he denied it, saying that the price (of the deal) can be disclosed," he said while addressing a gather in Jais in Amethi.
Rahul, once again, claimed that Modi could not look him in the eye when he posed questions over the Rafale deal in Parliament. "I asked Modi in Parliament as to why a jet worth Rs 526 crore was purchased for Rs 1,670 crore... I asked him why the contract was snatched from Hindustan Aeronautics Limited. He couldn't reply and kept looking away," the Congress chief said.
He also alleged that Modi favoured industrialist Anil Ambani's Reliance Group in the deal by indulging in corrupt practices the group's Reliance Defence to give Rs 30,000 crore to Ambani. "Modi had said that he was not the prime minister but the 'chowkidar' (watchman) of the country. The country's chowkidar has executed a robbery. He went to France and said gave the contract to Anil Ambani. The country wants to know what the chowkidar has done," he said.
The Congress president also asked the gathering whether Modi had fulfilled his poll promises, such as providing employment opportunities to 2 crore youth every year, depositing Rs 15 lakh in each citizen's bank account and improving farmers' income. He asserted that the prime minister had not fulfilled any of these promises. "We have to oust the RSS-BJP government," he emphasised.
On his arrival in Amethi early on Monday, Rahul was greeted by Kanwariyas, or 'Shiv bhakts', who also presented him with a portrait of Lord Shiva. He was welcomed with posters hailing "Shiv bhakt Rahul Gandhi" on his first visit to Amethi after undertaking the 12-day pilgrimage to Kailash Mansarovar, considered the abode of the Hindu deity.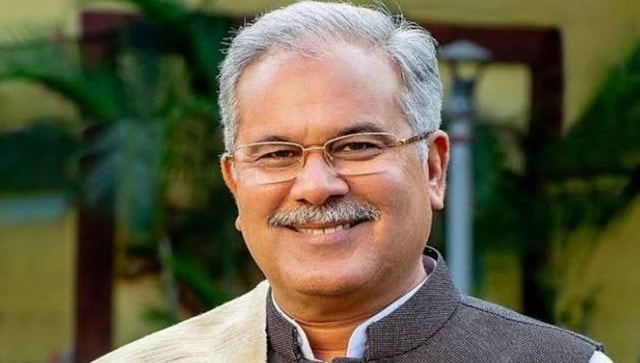 India
Chhattisgarh Congress has unanimously passed a resolution that Rahul Gandhi should take over as party president again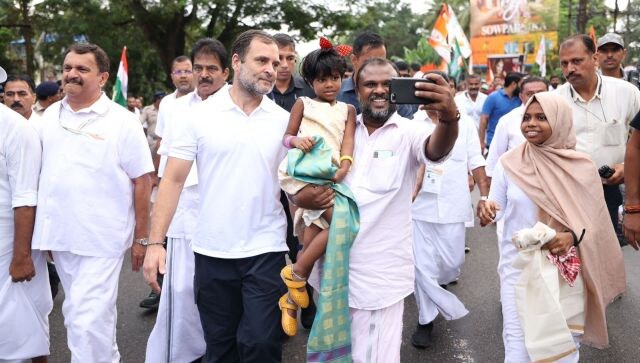 India
The 3,500-km march from Kanyakumari to Kashmir will be completed in 150 days and cover as many as 12 states. From Kerala, the Yatra will traverse through the state for the next 18 days, reaching Karnataka on 30 September. It will be in Karnataka for 21 days before moving north
India
A video clip of Rahul Gandhi's interaction with the Tamil Nadu pastor has gone viral on social media.