In a bid to woo Gujarat fishermen, Rahul Gandhi promises separate fisheries ministry if Congress voted to power at Centre
Reaching out to the fishermen community in Gujarat ahead of Assembly polls, Rahul Gandhi promised to create separate ministry for fisheries if party comes to power at Centre.
Porbandar: Reaching out to the fishermen community in Gujarat ahead of the next month's Assembly polls, Congress vice-president Rahul Gandhi on Friday promised to create a separate ministry for fisheries if the party comes to power at the Centre.
He criticised the BJP government in Gujarat for stopping the subsidy given to fishermen to buy diesel for their boats.
Targeting Prime Minister Narendra Modi, Gandhi alleged that the fishermen from Gujarat are now forced to venture deep into the sea because of the pollution caused by 10-15 industrialists, who are "Modiji's friends".
Gandhi, during his address to the fishermen at this coastal town on the first day of his two-day campaign tour of Gujarat, expressed confidence that the Congress will emerge victorious in the state, where the party has been out of power for 22 years.
"Fishermen's work is equivalent to that of farmers. Sometime back, you demanded that if there is a ministry to look after the agriculture sector, then why not for fishermen? I agree with you, and I promise that the Congress will set it up after forming the government at the Centre," Gandhi said.
He claimed that the BJP-led state government, during the tenure of Narendra Modi as chief minister, gave away Rs 33,000 crore to Tata Motors for its Nano car plant.
"When Congress was in power, fishermen used to get 25 percent subsidy on the purchase of diesel. That subsidy, which was just Rs 300 crore (per annum), has been abolished by the BJP government. What kind of magic is this? They can give Rs 33,000 crore for Nano factory but they can't give Rs 300 crore to you," he asked.
"I have learnt that now you have to go deeper into the sea to catch fish. Why? Because of pollution. But, who caused this? Definitely not the fishermen. It was caused by some 10-15 industrialists who are Modiji's friends...He took all your money and gave it to those 10-15 persons," he alleged.
Gandhi added that instead of doing anything concrete for the fishermen, Modi has gifted ports to "some of his industrialist friends".
Taking a jibe at Modi's radio programme Mann ki Baat, the Congress leader promised that the doors of Congress government will be opened once the party comes to power in Gujarat.
"I am confident that the Congress will win this election. After that, doors of the Chief Minister's Office and the Assembly will be opened for you, so that you can tell us your mann ki baat. Till now, those doors were open only for the rich, and only their voice was heard. Your voice never reached the government," he alleged.
Rahul Gandhi is in Gujarat for two days to lead his party's election campaign ahead of the first phase of polling on 89 Assembly seats next month.
During the campaign, Gandhi would interact with Dalits, doctors, teachers and villagers on his route covering Porbandar, Ahmedabad, Gandhinagar, Arvalli, Mahisagar and Dahod district.
Polling for the two-phase elections in the state, having a total of 182 seats, will take place on 9 and 14 December and votes will be counted on 18 December .
Eighty nine seats of Saurashtra and south Gujarat region are going to polls in the first phase, while the remaining 93 seats in central and northern region would vote in the second phase.
Follow LIVE updates on Rahul Gandhi's two day visit to Gujarat here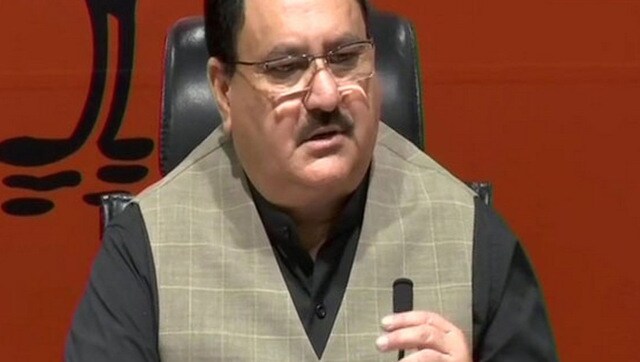 India
Targeting the Opposition for crying foul over vaccine availability, the BJP chief said 'those making a noise about vaccines now are the ones who earlier raised doubts about the jabs'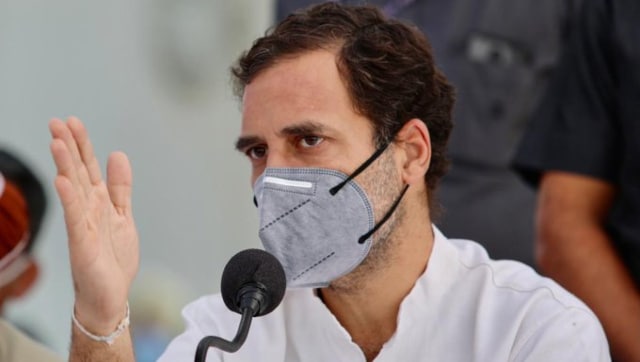 India
BJP leaders hit back at the Congress leader and said that Gandhi should get out of social media and work on the ground and should speak to CMs of Congress-ruled states about alleged irregularities in COVID vaccination programme
Politics
Prasada's induction will further wear away whatever's left of the Congress and the Gandhis in Uttar Pradesh, even if it does not yield dividends for the BJP