Himachal Pradesh election: Despite 'anti-drug' poll rhetoric, voters likely to swing towards party promising cannabis legalisation
The demand for legalising cannabis is drowning out with the BJP's vow to end the drug menace in the state of Himachal Pradesh.
Mandi: That charas (Hashish) is the reason many head to Parvati and Malana valleys in Himachal Pradesh's scenic Kullu district is undeniable. The drug is derived from the Cannabis Indica plant, which grows in the wild across the hill state and is also cultivated by many for economic, cultural and recreational reasons. But, with polling for the Himachal Assembly underway, a plant that boosts this region's economy and has repeatedly been portrayed as a menace, is drawing political promises of curbing its cultivation and cultural context.
In Kullu, Prime Minister Narendra Modi's attack on the "drugs mafia" during his rally on Sunday put the focus on the drug problem in the district yet again. While the nature of tourists visiting the region has evolved from cannabis connoisseurs to junkies looking for potent synthetic drugs, the demand for legalising cannabis is also drowning out with the BJP's vow to end the drug menace in the state.
With the saffron party promising in its manifesto to set up a drugs control bureau, even the BJP nominee from Kullu, Maheshwar Singh, who had been a vocal advocate of legalising cannabis cultivation for medicinal use, now chooses his words with caution.
"It will be the government's decision at the end of the day. I can only propose a legislation," he said. "I am not in favour of the use of drugs. Products of cannabis can be developed to make clothes and other things, which villagers can sell to earn their livelihood," he added.
The drug menace issue is, however, missing from the Congress' election campaign as its incumbent government may face the repercussion of promising something that it hasn't been able to do, despite starting a drive against narcotics and cannabis cultivation in the state.
In Malana, which is famous for its "M-cream" charas, villagers have started looking towards Himachal governor Acharya Devvrat, who recently visited them and assured that he would talk to some companies that can make clothes from cannabis fibre.
Malana panchayat pradhan Bhagi Ram refused to comment on charas and politics. However, an elderly in the village, Shyam Ram, was forthright in defending the cultivation of cannabis.
"As we don't have any other option, we grow cannabis. How else do you expect us to pay for the children's school fees, phone and telephone bills, and buy clothes and ration? But now, they are arresting us for that too. We will vote for a candidate who will help us legalise charas or allow us to grow the plant for other purposes," he said.
Wheat and other food crops don't grow in Malana, locals have told media in past. The same report quotes BJP's Singh as saying that the Government of India has not been able to provide alternative employment to the people of Malana as planned.
Talking smack
With the knowledge and use of this proven medicinal plant becoming a part of popular culture, the decades-old political rhetoric of "ending the drug menace" is losing its merit. That charas is destroying lives is turning out to be a hollow argument when public discourse is shifting towards legalising and decriminalising its production and consumption. In such a scenario, heroin is finding a mention more often now, whenever leaders promise to curb the 'drug menace' in the interest of the people of the state.
So when, at Uttar Pradesh chief minister Yogi Adityanath's 29 October election rally in Una's Haroli constituency – which is some 200 kilometres from Kullu and borders Punjab – BJP candidate Ram Kumar spoke of heroin getting smuggled into the state and becoming a "problem" there, eyebrows were raised.
Though there was a possibility of heroin and methamphetamine (or chitta as it is locally called) reaching the hill state, police seizures did not indicate an epidemic-like situation similar to that in Punjab. Heroin or smack seizures in the state have increased from 106 grams in 2012 to 700 grams in 2016, but continue to be much less than seizures in Punjab – 120 kg in 2016 until October.
Even when it comes to sheer numbers, of the 622 cases registered under the NDPS Act in Himachal in 2016, only 23 were registered in the district. The highest number of cases were reported from Kullu (120), Mandi (119), Kangra (93), and Shimla (80). Kullu may be infamous as a haven for all types of drugs, but most cases there were related to charas seizures.
In Haroli, however, Kumar has already picked up "drugs" as an issue. "Chitta has poisoned our youth. It is being smuggled into the state under the patronage of Congress' state minister Mukesh Agnihotri," he said. He claimed that many have died due to the menace but could not give an exact figure.
Though Agnihotri, who holds the industries portfolio, has refuted the claims so far, he could not be contacted for a comment. A reply to a text message sent to him is awaited.
The SHO of Haroli, sub-inspector Subhash, said narcotic substances were not a problem in the district and their flow had been stopped in recent past, but the influence of Punjabi culture in the area made youth more prone to using opium, heroin, and chitta. "People here prefer these over the traditional charas smoked in upper parts of the state," said a source in Una Police, who did not wish to be named.
"The seizures are of small quantity. We have sealed the border with Punjab, but the drugs make their way into the state nonetheless," the SHO said.
In Malana, a 23-year-old man, Mukesh Chand, while attempting to sell some "super cream", said nothing would change as far as charas was concerned. "We are not selling heroin or MDMA. Police will follow the rules, the government will continue making policy, and NGOs will keep earning money in the name of helping us; but nobody will find a middle path so that we can actually find a way to change our livelihood."
The author is a Rohtak-based freelance writer and a member of 101Reporters.com, a pan-India network of grassroots reporters.
Click here to follow LIVE updates of the Himachal Pradesh Assembly Election result.
Find latest and upcoming tech gadgets online on Tech2 Gadgets. Get technology news, gadgets reviews & ratings. Popular gadgets including laptop, tablet and mobile specifications, features, prices, comparison.
India
It is time for the stakeholders to formulate a plan that will keep principles of sustainable tourism upfront. The pandemic has forced consumers to be more cautious and focus on sustainability and local communities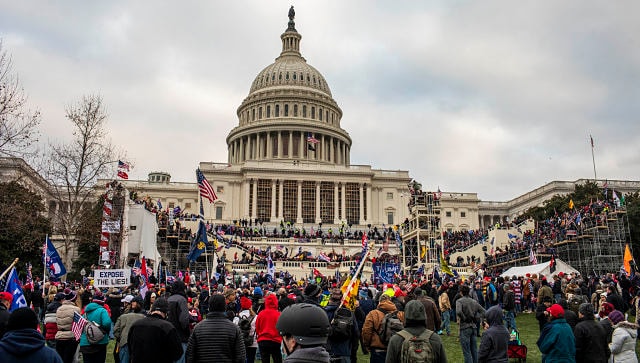 World
A full reckoning will take months or even years, and many lawmakers have called for a formal commission to investigate
India
Governments can ensure that religious processions don't end in violence. For that though, the lives of innocent citizens, especially minorities, should matter to them