Himachal Pradesh Assembly Election Results 2017: BJP snatches hill state from Congress; full list of winning candidates
Wresting power from the Congress in Himachal Pradesh, BJP bagged 44 seats in the 68-seat Assembly on Monday to form the next government in the state. The hill state witnessed a record 75.28 percent turnout
Wresting power from the Congress in Himachal Pradesh, BJP bagged 44 seats in the 68-seat Assembly on Monday to form the next government in the state. The hill state witnessed a record 75.28 percent turnout.
BJP's chief ministerial face, Prem Kumar Dhumal, faced defeat in the contest for the Sujanpur Assembly seat. He lost to his Congress rival Rajinder Singh Rana by about 3,500 votes.
Dhumal accepted his defeat and said that the result was unexpected and the party would do introspection.
Congress candidate Anirudh Singh won the Kasumpti seat by defeating BJP's Vijay Jyoti by a margin of 9,397 votes.
Congress veteran and six-time chief minister Virbhadra Singh and his son Vikramaditya Singh won from Arki and Shimla (Rural) respectively.
Himachal Pradesh has a tradition of change in government after every election and after defeating the Congress, the BJP is all set to form the government in the hill state.
The BJP ousted the Congress in 1990 and the Congress avenged defeat in 1993. The BJP formed the government with the help of Himachal Vikas Congress in 1998 and the Congress was back in power in 2003. The BJP then made a comeback in 2007.
| | | |
| --- | --- | --- |
| Party | Candidate | Constituency |
| BJP | Ravinder Kumar | Jaisinghpur |
| BJP | Inder Singh | Balh |
| INC | Anirudh Singh | Kasumpti |
| Independent | Hoshyar Singh | Dehra |
| BJP | Kishori Lal | Anni |
| CPM | Rakesh Singha | Theog |
| BJP | Sukh Ram | Paonta Sahib |
| INC | Vinay Kumar | Sri Renukaji |
| BJP | Suresh Bhardwaj | Shimla |
| BJP | Dr Ram Lal Markanda | Lahaul & Spiti |
| BJP | Anil Sharma | Mandi |
| INC | Harshwardhan Chauhan | Shillai |
| BJP | Narinder Bragta | Jubbal-Kotkhai |
| INC | Mohan lal Brakta | Rohru |
| BJP | Paramjeet Singh | Doon |
| BJP | Jia Lal | Bharmour |
| INC | Pawan Kumar Kajal | Kangra |
| INC | Satpal Singh Raizada | Una |
| INC | Vikramaditya Singh | Shimla Rural |
| BJP | Pawan Nayyar | Chamba |
| INC | Asha Kumari | Dalhousie |
| BJP | Bikram Singh Jaryal | Bhattiyat |
| BJP | Rakesh Pathania | Nurpur |
| BJP | Reeta Devi | Indora |
| INC | Sujan Singh Pathania | Fatehpur |
| BJP | Arjun Singh | Jawali |
| BJP | Hans Raj | Churah |
| BJP | Bikram Singh | Jaswan Pragpur |
| BJP | Ramesh Chand Dhawala | Jawalamukhi |
| BJP | Vipin Singh Parmar | Sullah |
| BJP | Arun Kumar | Nagrota |
| BJP | Sarveen Choudhary | Shahpur |
| BJP | Kishan Kapoor | Dharamshala |
| INC | Ashish Butail | Palampur |
| BJP | Mulkh Raj | Baijnath |
| BJP | Govind Singh Thakur | Manali |
| INC | Sunder Singh Thakur | Kullu |
| BJP | Surender Shourie | Banjar |
| BJP | Hira Lal | Karsog |
| BJP | Rakesh Kumar | Sundernagar |
| BJP | Vinod Kumar | Nachan |
| BJP | Jai Ram Thakur | Seraj |
| BJP | Jawahar Thakur | Darang |
| Independent | Prakash Rana | Jogindernagar |
| BJP | Mahender Singh | Dharampur |
| BJP | Inder Singh | Sarkaghat |
| BJP | Kamlesh Kumari | Bhoranj |
| INC | Rajinder Rana | Sujanpur |
| BJP | Narinder Thakur | Hamirpur |
| INC | Inder Dutt lakhanpal | Barsar |
| INC | Sukhvinder Singh Sukhu | Nadaun |
| BJP | Balbir Singh | Chintpurni |
| BJP | Rajesh Thakur | Gagret |
| INC | Mukesh Agnihotri | Haroli |
| BJP | Virender Kanwar | Kutlehar |
| BJP | Jeet Ram Katwal | Jhandutta |
| BJP | Rajinder Garg | Ghumarwin |
| BJP | Subhash Thakur | Bilaspur |
| INC | Virbhadra Singh | Arki |
| INC | Lakhvinder Singh Rana | Nalagarh |
| INC | Dhani Ram Shandil | Solan |
| BJP | Rajiv Saizal | Kasauli |
| BJP | Suresh Kumar Kashyap | Pacchad |
| BJP | Rajeev Bindal | Nahan |
| INC | Ram Lal Thakur | Shri Naina Devi Ji |
| BJP | Balbir Singh Verma | Chopal |
| INC | Jagat Singh Negi | Kinnaur |
| INC | Nand Lal | Rampur |
Here's the party-wise break up of seats:
| | |
| --- | --- |
| Party | Won |
| BJP | 44 |
| INC | 21 |
| Independents | 2 |
| CPM | 1 |
| Total | 68 |
With inputs from PTI
Follow our LIVE blog on Himachal Pradesh Assembly Election 2017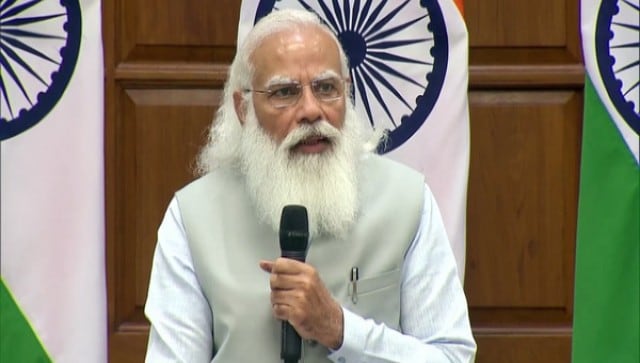 India
Leaders of several NDA constituent parties were in attendance. These included Apna Dal leader Anupriya Patel, JDU leader Ram Nath Thakur, AIADMK leader A Navaneethakrishnan, RPI leader Ramdas Athawale and LJP leader Pashupati Paras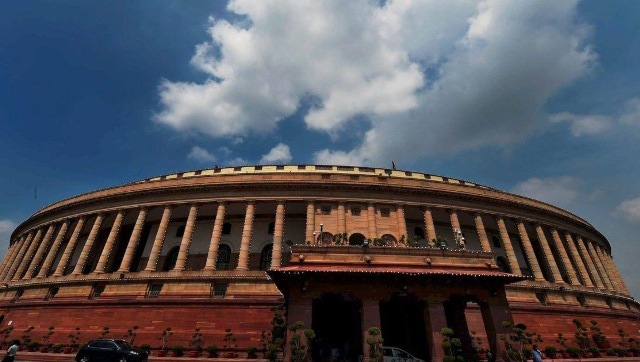 India
Meanwhile, the Lok Sabha Speaker is extremely upset with the behaviour of the MPs in the House and is of the opinion that anybody who is a repeat offender is likely to be suspended in the future for the entire period of the Lok Sabha term, sources told News18
Politics
People of Assam have voted for the BJP for the second consecutive term as they have realised that there is no place for 'aatankwad' (insurgency) and 'andolan' (agitation) in the state, Shah asserted