Ram Rahim Singh to be sentenced in rape case today: Dera votes could push Haryana govt to go soft on rioters
It may be morally wrong for the Haryana government to be soft on Dera hoodlums. It may also mark governance deficit on its part. But politically, it is not such an undeliberated, thoughtless decision
Prem Pal (45) swears by the innocence of Dera Sacha Sauda head Gurmeet Ram Rahim and the noble objectives of the Sirsa-headquartered ashram.
A scheduled caste by birth, Pal is now settled in a village near Sonepat. He hawks chaat on a cart. He has been a member of the Dera Sacha Sauda since the last 10 years. A decade ago, he was enunciated (given a mantra), and has since been a devout follower.
Pal claims he was attracted towards the ashram because it practices and promotes a casteless and classless structure. "I visited the Dera eight years ago for satsang (religious discourse). Once there, we were all brothers. There was no caste discrimination", Pal asserts mixing chaat in paper bowl.
What brought Pal to the ashram has also brought millions of others here since 2007, when Gurmeet Ram Rahim abolished caste structure from the Dera and introduced a new nomenclature 'Insaan' that replaced all surnames. He issued a list of 47 rules, which made sure people from the lowest castes in Punjab, Haryana, Uttar Pradesh, Rajasthan and other states join the ashram.
Pal was one of about two dozen villagers who got associated with the ashram. Over 20 out of these two dozen belonged to the lowest strata of society.
Insiders say Gurmeet Ram Rahim's guru Shah Satnamji, who headed Dera Sacha Sauda for around three decades before handing over the baton to him in 1990, had over a million followers. But Satnamji didn't have separate hostels for male and female ascetics, and he also didn't bring in a casteless or classless structure. He was content with cultivating the land belonging to the Dera, running a community kitchen for his followers, and prescribing the meditation mantra to them.
The meditation mantra — sat purkh akal murat sabd srupi Ram (loosely translated into truthful, formless Ram) — has continued to be the same, but everything else has changed — right from the Dera's structure, its construction of schools, colleges and hospitals, market complexes, a cinema hall, hotels, restaurants, canteens, confectionaries, agro-processing industries, MSG-brand goods and their stores, canteens and social service.
Gurmeet Ram Rahim has continued to call Dera followers premis (compassionate people), but has also created a classless community of followers. This structure is what makes the Dera an attractive place in contrast to the villages and towns where caste-based discrimination is still prevalent.
In the past, Gurmeet Ram Rahim's followers either voted for the Congress or Bahujan Samaj Party (BSP). But in the 2014 Assembly polls in Haryana, they swung in favour of the Bharatiya Janata Party (BJP). This happened partly because Gurmeet Ram Rahim issued an appeal in favour of the saffron party.
And this social profile of the Dera followers is precisely the reason why Manohar Lal Khattar government is cagey about acting against the supporters, while the central government and BJP top brass also have found no fault with the state government's handling of the situation. This was also the reason why the Khattar government allowed a build-up of Dera followers in Panchkula, where the verdict on a rape case against Gurmeet Ram Rahim was to be pronounced on Friday.
Instead of taking on the Dera followers and forcibly evacuating them from Panchkula and Sirsa, Khattar has instead blamed the violence on intrusion of anti-social elements among the Dera followers. He said in a statement on Friday morning that some anti-social elements, mixed with the followers of Dera Sacha Sauda, disrupted the peace and resorted to violence after the CBI court returned a guilty verdict.
Ironically, this is exactly what the Dera Sacha Sauda has also said. Dera chairperson Vipsana Insan, who many believe is in line for taking over from Gurmeet Ram Rahim as head of the ashram, said on Saturday in a video message that anti-social elements indulged in arson and damaged public property. Read the two statements in conjunction and it will no leave no doubt that there is complete convergence between the two. The state government has also continued to bestow VIP treatment on the Dera head.
It may be morally wrong for Khattar government to be soft on Dera hoodlums. It may also mark governance deficit on its part. But politically, it is not such an undeliberated, thoughtless decision — at least not for the BJP. The party, it seems, has preferred to face the charge of law and order failure then risking support of the neo-BJP supporters. It has continued to indulge the Dera followers and the ashram head.
The Punjab and Haryana High Court and Mayawati are not wrong when they accuse the Khattar government of surrendering before the Dera followers. The latter, in fact, has called it "surrender for politics of vote". For once, she is not off the mark.
Click here for LIVE updates on Gurmeet Ram Rahim Singh's sentencing.
India
What the Chandigarh University said found support from the police too which today confirmed that only one video was found which the accused, who has now been arrested, has admitted to have made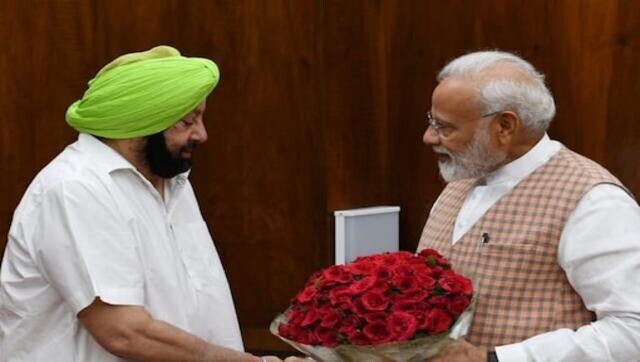 India
Singh floated Punjab Lok Congress after quitting Congress and contested the elections in alliance with the BJP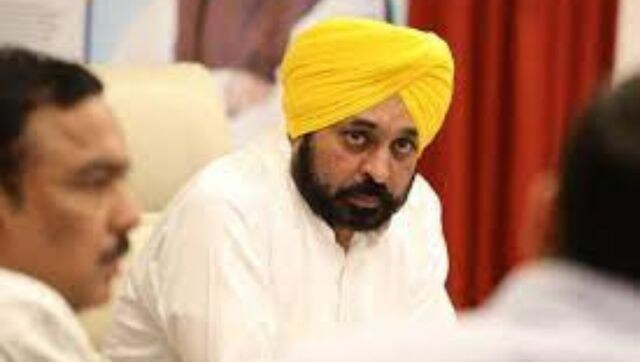 India
Massive protests were held by Chandigarh University students in Mohali on Saturday night after alleged 'leaked objectionable videos' of women students went viral