Gujarat civic polls: Chief Minister Vijay Rupani casts vote in Rajkot hours after testing negative for COVID-19
Rupani, 64, tested positive for the viral infection on 15 February, a day after he fainted on a stage during campaigning for civic polls in Vadodara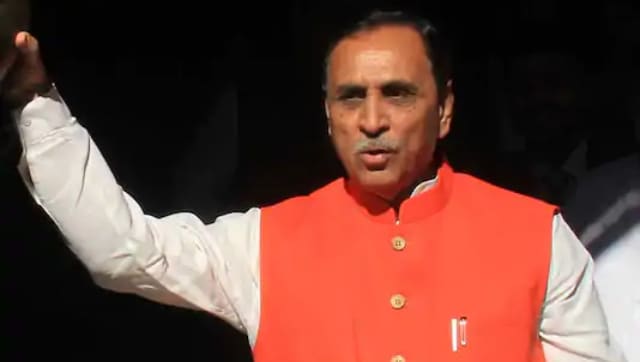 On Sunday, Gujarat chief minister Vijay Rupani cast his vote in the local body polls hours after testing negative for COVID-19 and being discharged from the hospital, according to several media reports.
 The Times of India reported that he cast his vote in Rajkot.
Follow all LIVE updates on the Gujarat civic polls here
Earlier on Sunday, the Chief Minister's Office announced that he had tested negative for coronavirus.
The chief minister "tested negative for COVID-19 in the RT-PCR test done today", the statement read.
Rupani, 64, tested positive for the viral infection on 15 February, a day after he fainted on a stage during campaigning for civic polls in Vadodara.
He was later seen descending the stairs of the stage on his own. He was then flown in a helicopter from Vadodara to Ahmedabad, where he had been undergoing treatment at the UN Mehta Heart Hospital in Ahmedabad.
That was Rupani's third political rally during the day in Vadodara. "Rupani fainted on stage and I gave him a primary medical treatment. He was fine and walked back to his car from the stage," said Vadodara city BJP president Dr Vijay Shah, who was present on the dais at the time of the incident.
BJP leader Bharat Danger told reporters that the chief minister collapsed while addressing the public meeting in Nizampura area. "Rupani's security guards caught hold of him when he fell. He was given first aid and was taken to the airport (from where he flew to Ahmedabad)," he said.
"Rupani was unwell for the last two days, but instead of cancelling his public meetings held in Jamnagar on Saturday and in Vadodara on Sunday, he preferred to continue," Danger said.
Prime Minister Narendra Modi had last week enquired about Rupani's health over phone. Modi told Rupani to get himself thoroughly checked and to take proper rest.
With inputs from PTI
India
BJP Spokesperson Shehzad Poonawalla has posted the video taking potshots at the ruling AAP government in Punjab
India
The AAP attacked the BJP after Uttarakhand police arrested Pulkit Arya, son of a BJP leader Vinod Arya from Haridwar, for allegedly killing the teenager who had been missing for the last few days
India
On the day of Vijayadashami on Wednesday, a program was held in the presence of AAP leader Rajendra Pal Gautam at Ambedkar Bhawan located on Rani Jhansi Road in Karolbagh. In this, people not only took initiation into Buddhism, but also took an oath that they would not worship Hindu gods and goddess