Gujarat Assembly Election Results 2017: BJP retains power in state, here's the complete winners' list
The BJP grabbed a sixth straight term in the office while depriving Congress of making a comeback to power in the 182-seat state Assembly.
It was a clean sweep for BJP in Gujarat as the party achieved a simple majority in the state Assembly on Monday, grabbing a sixth straight term in the office while depriving Congress of making a comeback in the state.
Though early trends showed a close fight between the BJP and the Congress in Modi's home state Gujarat, the saffron party marched ahead of its rival as counting of votes progressed on Saturday.
Chief Minister Vijay Rupani retained the Rajkot West seat by defeating Congress' Indranil Rajyaguru by over 54,000 votes. Deputy chief minister Nitin Patel was also ahead of Congress candidate Jivabhai Patel in Mehsana.
BJP's Suresh Patel held the prestigious Maninagar seat, the former constituency of Modi, by defeating Congress candidate Shweta Brahmbhatt by 75,199 votes.
In Mahuva seat of Bhavnagar, BJP's Raghav Makwana defeated independent Kanu Kalsaria. The BJP also won the Umbergaon seat in Valsad..
BJP's Babubhai Bokhiriya won Porbandar Assembly seat, defeating one of Congress' main contenders Arjun Modhvadia by a margin of 1,855 votes.
The Congress, which had 61 seats in the outgoing Assembly, improved its tally this time.
The Congress won Mahudha seat in Kheda district where its nominee Indrajitsinh Parmar defeated BJP's Bharatsinh Parmar by 13,601 votes.
Two of Congress' key hopes, Alpesh Thakor and Jignesh Mevani, too, bagged seats in the state Assembly.
While Alpesh won the Radhanpur seat against Lavingji Thakor of BJP, Dalit leader Jignesh Mevani won from Vadgam seat by over 19,000 votes while fighting as an independent with Congress' support. He defeated BJP's Vijay Chakravarti.
Senior Congress candidate and Leader of Opposition, Mohansinh Rathwa, defeated his closest rival from BJP, Jasubhai Rathwa, by a narrow margin of 1,093 votes.
However, another senior Congress leader Siddharth Patel lost to BJP's candidate Shailesh Mehta in Dabhoi seat.
Bhartiya Tribal Party chief Chhotubhai Vasava won by a significant margin of 48,948 votes over Ravjibhai Vasava from the tribal constituency of Jhagadia. Vasava's BTP is a Congress ally.
However, BJP heavyweight Dilip Sanghani lost to Congress candidate JV Kakadiya.
Congress leader Paresh Dhanani retained the Amreli Assembly constituency by defeating his nearest rival Bavkubhai Undhad of the BJP by a margin of 12,029 seats.
Dhanani won the seat for second time in a row. Amreli, which is dominated by cotton growers, is facing an agrarian crisis and this issue figured during the poll campaigning.
Senior BJP leader Dileep Sanghani had defeated Dhanani in 2007 but lost to him in 2012.
As the BJP pulled ahead of the Congress in trends on Monday, Prime Minister Narendra Modi flashed a victory sign on his arrival in Parliament to attend the Winter Session.
Alongside the counting of votes on Monday, BJP leaders affirmed that Modi's popularity was intact in Gujarat and that the party was on its way to form government with a "comfortable majority".
BJP attributed the favourable trends to its Gujarat development model as the anti-incumbency factor had "failed". "We have set a record in the history of the BJP by winning six consecutive polls: four Assembly and two general elections.
"Anti-incumbency is not working there. The prime minister's popularity is intact. Amit Shah's strategy has worked," BJP vice-president Shyam Jaju said.
Before BJP's confirmed victory in state, senior Congress leader and party election in-charge Ashok Gehlot said that he saw the results as a "victory" for the party due to the response its chief Rahul Gandhi's campaign got from the people.
"The way the Congress campaigned and the way Rahul Gandhi did bus trips, we put up a very nice campaign. Whatever the results, the country will see this as the Congress' victory," Gehlot said.
"Through the campaigning and manifesto, we have been successful in reflecting the feelings of the people of Gujarat and we believe we have been successful in that," he said.
The BJP is also set to wrest power from the Congress in Himachal Pradesh.
The high-stakes Gujarat Assembly polls was considered a prestige battle for Prime Minister Narendra Modi in his home state and a litmus test for new Congress president Rahul Gandhi.
In the 2012 polls, the BJP had won 115 seats and the Congress 61 seats, while 'Others' and independent candidates had bagged six seats.
Here's the winners' list for Gujarat Assembly Election 2017:
| | | |
| --- | --- | --- |
| Place | Candidate | Party |
| Abdasa | Pradhyumansin | INC |
| Akota | Seemaben | BJP |
| Amraiwadi | Hasmukhbhai | BJP |
| Amreli | Paresh Dhanani | INC |
| Anand | Kantibhai Sodha | INC |
| Anjar | Ahir Vasanbhai | BJP |
| Anklav | Amit Chavda | INC |
| Ankleshwar | Ishwarsinh | BJP |
| Asarwa | Pradipbhai | BJP |
| Balasinor | Ajitsinh Parvatsinh Chauhan | INC |
| Bansda (ST) | Anantkumar Hasmukhbhai Patel | INC |
| Bapunagar | Himmat Sinh | INC |
| Bardoli | Ishwarbhai | BJP |
| Bayad | Dhavalsinh Zala | INC |
| Becharaji | Bharatji Thakor | INC |
| Bharuch | Patel | BJP |
| Bhavnagar East | Dave Vibhavari | BJP |
| Bhavnagar Rural | Parsottambhai | BJP |
| Bhavnagar West | Jitu Vaghani | BJP |
| Bhiloda | Dr. Anil | INC |
| Bhuj | Acharya | BJP |
| Borsad | Rajendra Sinh | INC |
| Botad | Saurabh Patel (Dalal) | BJP |
| Chanasma | Dilip Kumar | BJP |
| Chhota Udaipur | Mohansinh | INC |
| Choryasi | Zankhana Patel | BJP |
| Chotila | Makwana | INC |
| Dabhoi | Shaileshbhai | BJP |
| Dahegam | Balrajsinh | BJP |
| Dahod | Vajesingbhai | INC |
| Dangs | Mangalbhai | INC |
| Danilimda | Shailesh Parmar | INC |
| Danta | Kantibhai | INC |
| Dariapur | Shaikh | INC |
| Dasada (SC) | Ramanlal Ishvarlal Vora | BJP |
| Daskroi | Babubhai Jamnadas Patel | BJP |
| Dediapada | Vasava | BTP |
| Deesa | Shashikant | BJP |
| Deodar | Shivabhai | INC |
| Devgadhbaria | Bachubhai | BJP |
| Dhandhuka | Rajesh Kumar | INC |
| Dhanera | Nathabhai Patel | INC |
| Dharampur | Arvind Patel | BJP |
| Dhari | J V Kakadiya | INC |
| Dholka | Bhupendra Sinh | BJP |
| Dhoraji | Vasoya | INC |
| Dhrangadhra | Parsotam Ukabhai Sabariya | INC |
| Dwarka | Pabubha | BJP |
| Ellisbridge | Rakeshbhai Shah | BJP |
| Fatepura | Rameshbhai | BJP |
| Gadhada | Maru | INC |
| Gandevi | Nareshbhai | BJP |
| Gandhidham | Maheshwari | BJP |
| Gandhinagar North | Dr CJ Chavda | INC |
| Gandhinagar South | Thakor Shambhuji Chelaji | BJP |
| Garbada | Chandrikaben | INC |
| Gariadhar | Nakarani Keshubhai | BJP |
| Ghatlodia | Bhupendrabhai | BJP |
| Godhra | Parmar Rajendrasinh Balvantsinh (Lalabhai) | INC |
| Gondal | Jadeja Geetaba | BJP |
| Halol | Jaydrath Sinhji | BJP |
| Himatnagar | Rajendrasinh | BJP |
| Idar | Hitu Kanodiya | BJP |
| Jalapore | R C Patel | BJP |
| Jamalpur -Khadia | Imran Yusufbhai | INC |
| Jambusar | Solanki | INC |
| Jamjodhpur | Kalaria | INC |
| Jamnagar North | Jadeja | BJP |
| Jamnagar Rural | Dharaviya | INC |
| Jamnagar South | Faldu | BJP |
| Jasdan | Bavaliya | INC |
| Jetpur | Radadiya Jayeshbhai Vitthalbhai | BJP |
| Jhagadia | Vasava | BTP |
| Jhalod | Bhaveshbhai | INC |
| Junagadh | Joshi Bhikhabhai | INC |
| Kadi | Karshanbhai | BJP |
| Kalavad | Musadiya | INC |
| Kalol | Baldevji Thakor | INC |
| Kalol | Sumanben | BJP |
| Kamrej | VD Zalavadiya | BJP |
| Kankrej | Kirtisinh Prabhatsinh Vaghela | BJP |
| Kapadvanj | Kalabhai Dabhi | INC |
| Kaprada | Jitubhai | INC |
| Karanj | Ghoghari | BJP |
| Karjan | Satishbhai Patel | BJP |
| Katargam | Vinodbhai | BJP |
| Keshod | Devabhai Malam | BJP |
| Khambhalia | Ahir Vikrambhai | INC |
| Khambhat | Mahesh Kumar | BJP |
| Khedbrahma | Ashvinbhai | INC |
| Kheralu | Bharatsinhji | BJP |
| Kodinar | Vala Mohanlal | INC |
| Kutiyana | Jadeja | NCP |
| Lathi | Virajibhai | INC |
| Limbayat | Sangitaben Patil | BJP |
| Limbdi | Kolipatel | INC |
| Limkheda | Shaileshbhai | BJP |
| Lunawada | Rathod Ratansinh Magansinh | Independent |
| Mahesana | Nitinbhai Patel | BJP |
| Mahudha | Indrajit Sinh | INC |
| Mahuva | Makwana | BJP |
| Mahuva (ST) | Mohanbhai | BJP |
| Majura | Harsh | BJP |
| Manavadar | Chavda | INC |
| Mandvi | Virendrasinh | BJP |
| Mandvi (ST) | Anandbhai Mohanbhai Chaudhari | INC |
| Mangrol | Vaja Babubhai | INC |
| Mangrol | Vasava | BJP |
| Maninagar | Sureshbhai Patel | BJP |
| Manjalpur | Yogesh Patel | BJP |
| Mansa | Amitbhai Harisingbhai Chaudhary | BJP |
| Matar | Kesari Sinh | BJP |
| Mehmedabad | Arjun Sinh | BJP |
| Modasa | Thakor Rajendrasinh Shivsinh | INC |
| Morbi | Brijesh Merja | INC |
| Morva Hadaf | Khant | IND |
| Nadiad | Pankajbhai Desai | BJP |
| Nandod | Vasava | INC |
| Naranpura | Kaushikbhai | BJP |
| Naroda | Balram Thawani | BJP |
| Navsari | Piyushbhai Desai | BJP |
| Nikol | Jagdish Panchal | BJP |
| Nizar | Sunilbhai Gamit | INC |
| Olpad | Patel | BJP |
| Padra | Jashpalsinh | INC |
| Palanpur | Mahesh Kumar | INC |
| Palitana | Baraiya | BJP |
| Pardi | Desai Kanubhai | BJP |
| Patan | Kiritkumar Patel | INC |
| Petlad | Niranjan Patel | INC |
| Porbandar | Babubhai | BJP |
| Prantij | Parmar Gajendrasinh Udesinh | BJP |
| Radhanpur | Alpesh Thakor | INC |
| Rajkot East | Arvind Raiyani | BJP |
| Rajkot Rural | Lakhabhai | BJP |
| Rajkot South | Govindbhai | BJP |
| Rajkot West | Vijay Rupani | BJP |
| Rajula | Amarishbhai Der | INC |
| Raopura | Rajendra Trivedi | BJP |
| Rapar | Aarethiya | INC |
| Sabarmati | Arvind Kumar | BJP |
| Sanand | Kanubhai Patel | BJP |
| Sankheda | Abhesinh Tadvi | BJP |
| Santrampur (ST) | Dindor Kuberbhai Mansukhbhai | BJP |
| Savarkundla | Pratap Dudhat | INC |
| Savli | Ketanbhai | BJP |
| Sayajigunj | Jitendra | BJP |
| Shehra | Jethabhai Ahir | BJP |
| Sidhpur | Chandanjii | INC |
| Sojitra | Punambhai | INC |
| Somnath | Chudasama | INC |
| Surat East | Arvind Shantilal | BJP |
| Surat North | Balar Kantibhai | BJP |
| Surat West | Purnesh Modi | BJP |
| Talaja | Kanubhai | INC |
| Talala | Barad | INC |
| Tankara | Kagathara | INC |
| Thakkarbapa Nagar | Vallabhbhai | BJP |
| Tharad | Patel Parbatbhai Savabhai | BJP |
| Thasra | Kantibhai | INC |
| Udhna | Vivek Patel | BJP |
| Umbergaon | Ramanlal | BJP |
| Umreth | Govindbhai | BJP |
| Una | Vansh Punjabhai | INC |
| Unjha | Ashaben Patel | INC |
| Vadgam | Jigneshkumar | IND |
| Vadodara City | Manisha Vakil | BJP |
| Vaghodia | Madhubhai | BJP |
| Vagra | Arunsinh Rana | BJP |
| Valsad | Bharatbhai | BJP |
| Vansda | Anantkumar | INC |
| Varachha Road | Kishor Kanani | BJP |
| Vatva | Pradipsinh | BJP |
| Vav | Geniben Thakor | INC |
| Vejalpur | Kishor Chauhan | BJP |
| Vijapur | Ramanbhai Patel | BJP |
| Viramgam | Lakhabhai | INC |
| Visavadar | Ribadiya | INC |
| Visnagar | Rushikesh Patel | BJP |
| Vyara | Punabhai Gamit | INC |
| Wadhwan | Dhanjibhai Patel | BJP |
| Wankaner | Mahamadjavid | INC |

Click here for live coverage of Gujarat Assembly Election 2017
Click here for detailed coverage of Gujarat Assembly Election 2017
With inputs from PTI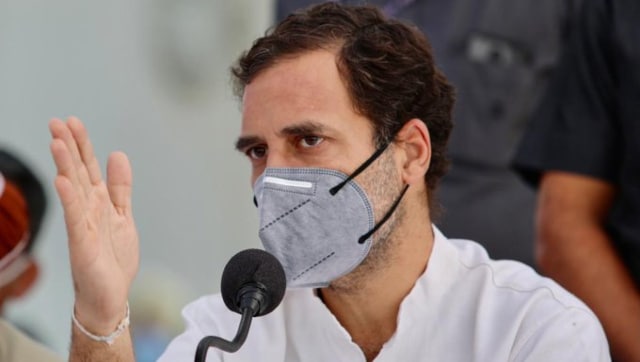 India
The former Congress president also shared a video on Twitter highlighting the alleged slow vaccination rate and media reports where people were not getting vaccines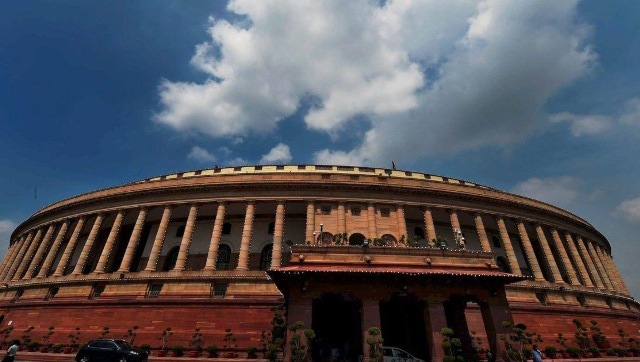 India
Meanwhile, the Lok Sabha Speaker is extremely upset with the behaviour of the MPs in the House and is of the opinion that anybody who is a repeat offender is likely to be suspended in the future for the entire period of the Lok Sabha term, sources told News18
Politics
People of Assam have voted for the BJP for the second consecutive term as they have realised that there is no place for 'aatankwad' (insurgency) and 'andolan' (agitation) in the state, Shah asserted