Exit poll results: Madhya Pradesh remains bellwether, likely to give Congress anxious moments on 11 Dec
Though exit polls predict Congress win in Rajasthan, the party will be waiting anxiously for the Madhya Pradesh election results as a victory in the state will give the party some indication of the trends in 2019, and whether or not soft Hindutva will work next year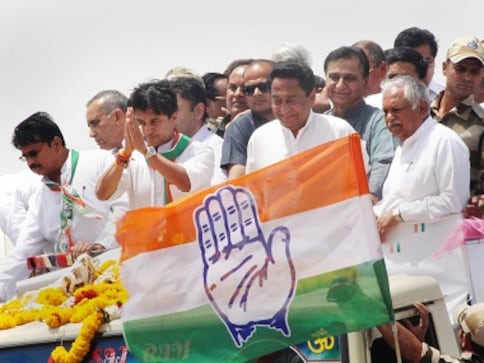 The exit polls on Friday evening brought the first infusion of energy in the Congress camp that it has been desperately waiting for. If exit polls got their predictions right, then the Congress is likely to pocket Rajasthan on 11 December when the election results will be announced.
However, it's Madhya Pradesh that the Congress will be watching with anticipation as a victory in the BJP-ruled state would give some indication of trends in the General Elections to Lok Sabha in 2019. The party had not only drawn up a robust strategy to wrest the BJP stronghold after 15 years, but it had also made some ideological compromises to stay ahead of its rival.
Whether it's the poll of polls or individual exit poll reports like India Today-Axis, Times Now-CNX, etc, all predicted Congress win in Rajasthan.
The exit poll results indicate the party might upset the BJP in Chhattisgarh, but in Madhya Pradesh, it's likely to be neck and neck contest.
According to the poll of polls result:
- Both the BJP and the Congress will get 110 seats each in 230-seat Assembly in Madhya Pradesh.
- In Chhattisgarh, BJP gets 40, Congress 44 and others 6 in 90-seat Assembly.
- Whereas, in Rajasthan, Congress gets a clear margin with 105 seats and BJP gets 85.
However, the individual exit poll results differed.
- In Madhya Pradesh, while, India Today-Axis My India shows BJP 102-120 and Congress 104-122, the Times Now-CNX shows BJP winning 126 seats and Congress 89.
- In Chhattisgarh, India Today-Axis My India shows BJP winning 21-31, Congress 55-65 and others 4-8 seats, whereas, Times Now-CNX predicts BJP 46, Congress 35 and JCC-BSP 7.
- In Rajasthan, while India Today-Axis My India shows BJP winning 55-72 and Congress 119-141, the Times Now-CNX survey shows BJP winning 85 seats and Congress 105.
It's not clear from the trends whether Congress will be a clear winner in Madhya Pradesh, and this strong BJP-RSS bastion is going to be a big challenge for the grand old party of India. The last victory that Congress had tasted in the state was in 1998 and it has been out of power since 2003.
After 2014, the first victory in the true sense that the Congress tasted was in the Punjab Assembly election led by Captain Amarinder Singh. Though it lost the Gujarat assembly election, the party gave a tough fight to the ruling BJP and for the first time, Congress president Rahul Gandhi was seen leading from the front. The party also managed to form a government in alliance in Karnataka as well.
Madhya Pradesh is a big hope for Congress and gave the responsibility to bring about a turn in its fortunes in the state to two of its top leaders from the state — Kamal Nath and Jyotiraditya Scindia, both Members of Parliament from Chhindwara and Guna, respectively.
Importance of winning Madhya Pradesh
Madhya Pradesh has the strongest RSS base and is also a BJP stronghold. Its three-term chief minister Shivraj Singh Chouhan is to the state what Narendra Modi was for Gujarat. With 29 Lok Sabha seats, Madhya Pradesh stands next to Uttar Pradesh, Maharashtra, West Bengal and Tamil Nadu in political strength at the Centre.
Undoubtedly, the party that wins Madhya Pradesh will have an edge in the 2019 Lok Sabha polls. For Congress, it's more important than the BJP, as the party has a government in only two states – Punjab and Puducherry. It was also ruling Mizoram, but the state went to the polls last week.
Congress has given some stalwart chief ministers to the state with a national recall in the past like Ravi Shankar Shukla, Dwarka Prasad Mishra, Kailash Nath Katju, Shyama Charan Shukla, Motilal Vohra, and Arjun Singh to name a few.
As a part of its aggressive strategy, Congress made some ideological compromises by adopting a soft Hindutva line. The Congress president had visited two famous Jyotirlinga shrines — Omkareshwar and Mahakaleshwar and also offered prayers at Pitambara Peeth in Datia while campaigning in the state. It was in Bhopal, where he was hailed as a 'Shiva Bhakt' and 'Pandit Rahul Gandhi'.
Rahul spent most of his time and energy in the state conducting rallies and road shows. Barring UPA chairperson Sonia Gandhi, almost all top Congress leaders campaigned in Madhya Pradesh, including former prime minister Manmohan Singh, who had addressed a press conference in Indore as well.
Congress also managed to bring the leaders of its rival factions in its Madhya Pradesh unit under one roof, who joined hands to give a tough fight to the ruling BJP. Senior Congress leader and former chief minister Digvijay Singh was strategically sidelined so as to avoid any controversy.
The three-term BJP rule in Madhya Pradesh not only provided an anti-incumbency factor to the opposition, but also issues like farmers' distress which got fuelled with an agitation in Mandsaur district in 2017, alleged corruption charges against Shivraj Singh government, anger against the bureaucracy, and a wave of change.
If the results of the exit polls are to be believed, with an assured victory in Rajasthan and a hope to make it in Chhattisgarh, the only state which is statistically difficult to predict is Madhya Pradesh and that will give some anxious moments to the Congress. The wall that stands between the Congress and its dream victory is Shivraj Singh Chouhan. He is not only one of the strongest leaders in the BJP with a strong national recall, the voters who are against his government also don't have any personal anger against him.
However, everybody will have to wait till 11 December to see who has the last laugh.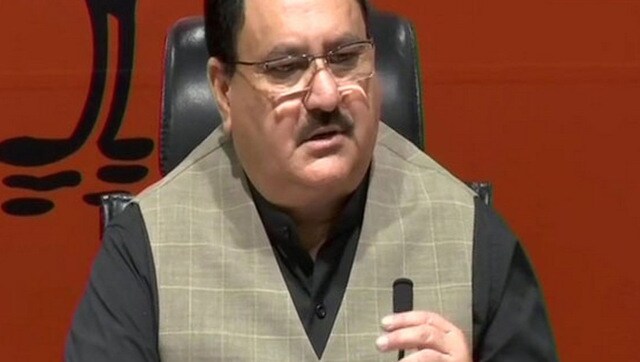 Politics
The BJP chief's letter came a day after the Congress Working Committee hit out at Prime Minister Narendra Modi over his handling of the coronavirus crisis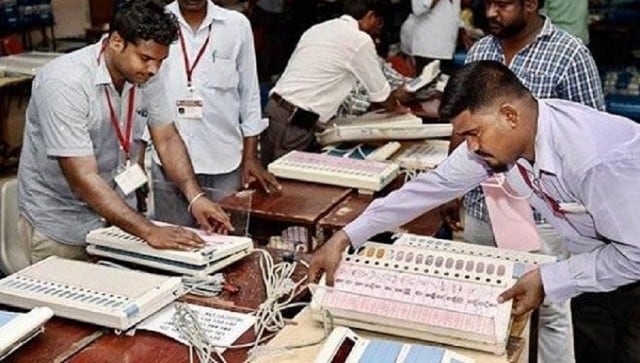 Politics
The counting of votes began Sunday morning at more than 825 centres across the 75 districts of Uttar Pradesh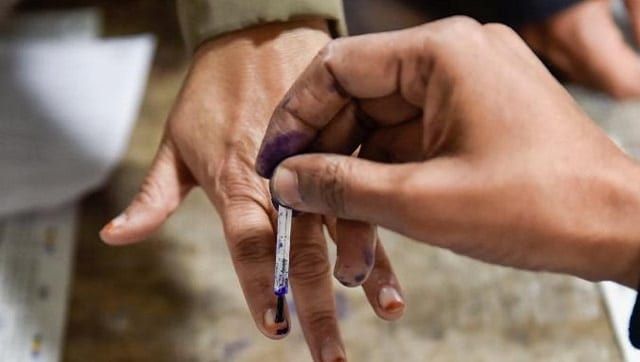 Politics
The AINRC has won ten seats, while the BJP has won six seats. In the UPA camp, the DMK won six constituencies, while the Congress won in two places