EPS-OPS is the real AIADMK, EC gives camp 'two leaves' symbol: Verdict reminiscent of 1988 tussle between Jayalalithaa-Janaki
The entire drama as it unfolded since the death of Jayalalithaa, is reminiscent of how MG Ramachandran's widow Janaki Ramachandran and Jayalalithaa sparred to control AIADMK after his death in 1988
What might come as a setback for V Sasikala, who is currently lodged in a Bengaluru prison, the Election Commission of India (ECI) declared that the 'two-leaves' party symbol belonged to the E Palaniswamy and O Panneerselvam faction and not the VK Sasikala-TTV Dinakaran camp. The verdict was happily welcomed by the EPS-OPS faction.
With the EC restoring the "two leaves" symbol for the ruling faction of the AIADMK, the Palaniswamy-Panneerselvam faction is now the officially recognised AIADMK.
The entire drama, as it unfolded since the death of former Tamil Nadu chief minister J Jayalalithaa in December last year, is reminiscent of how MG Ramachandran's widow Janaki Ramachandran and Jayalalithaa sparred to control AIADMK after MGR's death in 1988. They too, like EPS-OPS and Sasikala, fought over who should use the AIADMK symbol.
Speaking to CNN-News18, Tamil Nadu MP V Maitreyan pointed out that AIADMK is perhaps the only party to have its symbol frozen and de-frozen twice in the country's political history.
The power tussle between Janaki and Jayalalithaa, the party's propaganda secretary, broke after a little after ten days of MGR's death. The fight over who should head the party protracted into a months-long struggle before the EC stepped in and froze the symbol, a month before the elections in January 1989, according to The Hindu. With the current AIADMK fight, the EC froze the 'two-leaves' symbols on 23 March, three months after Jayalalithaa's death.
By mid-March of 1988, Jayalalithaa had staked her claim to the party's symbol claiming support of the majority. Similarly, EPS-OPS, who merged recently, reached EC on 6 October, 2017, and staked their claim to the 'two leaves' symbol claiming support of a majority of lawmakers and party cadre. EPS-OPS claimed that both Sasikala and Dinakaran had been removed from the party and hence cannot claim the symbol. Similarly, Janaki said she had the support of the majority in the party and Tamil Nadu Assembly and thus, Jayalalithaa had no right to use the official symbol.
In Jayalalithaa's case, ten days after Janaki lost the elections to her, MGR's wife decided to "quit politics and not hinder anyone", according to The News Minute, thus leaving AIADMK for Jayalalithaa to control. With EPS-OPS and Sasikala, it remains to be seen who finally gets the last word on the matter. As per CNN-News18, the Sasikala faction might move the Madras High Court to challenge the EC verdict.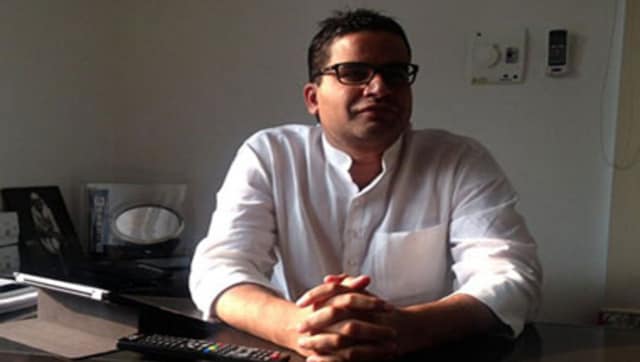 Politics
The newest twist in the tale came on Wednesday when Rahul Gandhi aide Archana Dalmia sent out a tweet giving Kishor a 'warm welcome into the Congress family' only to subsequently delete it
India
Disagreement between Karnataka and Tamil Nadu over the waters of the Cauvery go back to a time when they did not even exist as the political entities that we know today
India
New Delhi has been supporting a national peace and reconciliation process which is Afghan-led, Afghan-owned and Afghan-controlled