Congress president election: Ayub Ali claims he wasn't allowed to contest, told Rahul Gandhi will be sole candidate
Congress leader Ayub Ali has claimed that he was barred from filing nominations for the post of Congress president
Congress leader Ayub Ali has stoked a controversy by claiming that he was barred from contesting elections to determine the party's national president, and when he tried to file his nomination, he was told that Rahul Gandhi will be the lone candidate.
Went to Chairman of Congress central election authority M Ramachandran ji and told him I would like to stand for Congress president post, he got angry&told me there will only be one candidate that is Rahul ji,he asked me to leave: Ayub Ali pic.twitter.com/XmKyexfaY1

— ANI (@ANI) December 7, 2017
Ali, Congress' leader from Uttar Pradesh, saw his nomination papers get rejected by party officials, Times Now reported.
According to news agency ANI, Ali told the chairman of Congress' central election authority M Ramachandran that he wants to contest the elections. But Ramachandran rejected his plea and said there will be only one candidate: Rahul Gandhi. He claims Ramachandran didn't even provide him with any valid reason for the rejection.
The party held its presidential polls on 4 December. Accompanied by Manmohan Singh and other party veterans, Rahul presented himself before returning officer Ramachandran.
In all, 89 nominations were filed, and every one of them proposed Rahul Gandhi's name as the next party president, paving the way for the 47-year-old's undisputed elevation.
However, Ali isn't the first voice within Congress to question the process of elections. Maharashtra Congress leader Shehzad Poonawalla had earlier called the entire process as "rigged", and asked Gandhi to resign from his post as vice-president first.
He also indicated his desire to contest for the top post if the elections were to be conducted in a "genuine" manner, and wrote a letter to Gandhi in this regard.
He said this is not a election but a "coronation" of Shehzada. "I cannot contest a rigged election. If the system is genuine, only then will I contest," he said.
He also called on the party to have a one family-one ticket rule.
Following his statement, Congress questioned Poonawalla's locus standi, saying he wasn't even a primary member of the party or its representative. His brother Tehseen Poonawalla, also a Congress party member, said he "ended" all relationship with Shehzad.
Meanwhile, Prime Minister Narendra Modi "appreciated" Shehzad Poonawala's stand, saying Congress was treating him poorly, and the party has a history of lacking "internal democracy".
If you do not have democracy in your home (party), how can you practise it in the country?," Modi asked, adding that this has always been the case with the Congress.
BJP had also called the generational change in the Congress leadership as "Pidhikaran", a reference to Rahul Gandhi's dog Pidi, saying neither the old "peedhi" nor the new "peedhi" matters in the party.
With inputs from agencies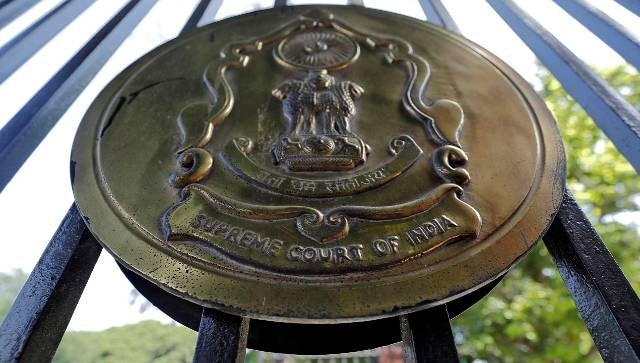 India
The apex court's direction came after the state government told the bench that it has decided to hold a symbolic Kanwar Yatra with appropriate COVID restrictions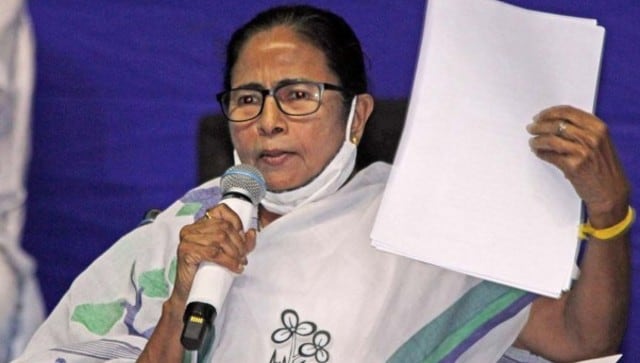 Politics
All this in the backdrop of #AbkiBaarDidiSarkar trending on Twitter, thus further fuelling rumours about a United Front.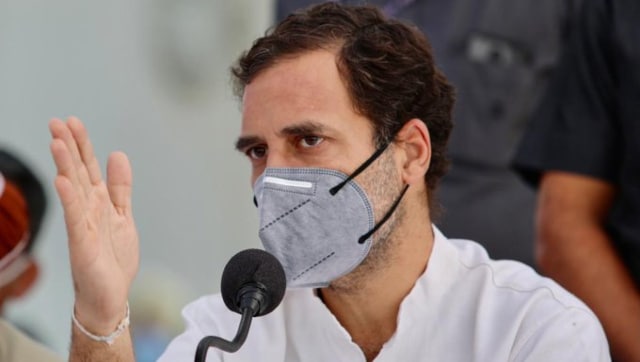 India
The former Congress president also shared a video on Twitter highlighting the alleged slow vaccination rate and media reports where people were not getting vaccines