Chhattisgarh's Naxal belt votes in phase one; 56.58% turnout recorded till 4.30 pm; insurgents attempt to disrupt process
Chhattisgarh kickstarted the five-state Assembly election this year on a moderate note. Voting in first phase in 18 constituencies began at 7 am on Monday. Till 12.30 pm, voter turnout was recorded at 23 percent, a poll official said.
Chhattisgarh kick-started the Assembly elections to five states this year, as 18 constituencies voted in the first phase of the polls.
Voting in nine seats of the Bastar division and one seat in Rajnandgaon district began at 7 am  — Mohla-Manpur, Antagarh, Bhanupratappur, Kanker, Keshkal, Kondagaon, Narayanpur, Dantewada, Bijapur and Konta — and concluded at 3 pm. The other eight seats — Khairgarh, Dongargarh, Rajnandgaon, Dongargaon, Khujji, Bastar, Jagdalpur and Chitrakot — it started at 8 am and ended at 5 pm.
Till 4.30 pm, 56.58 percent voter turnout was recorded in the first phase of the Chhattisgarh Assembly elections. This includes a constituency-wise turnout of 61.47 percent in Kondagaon; 63.51 percent in Keshkal; 62 percent in Kanker; 58 percent in Bastar; 49 percent in Dantewada; 60.5 percent in Khairagarh; 64 percent in Dongargarh; and 65.5 percent in Khujji. Till 3.45 pm, the turnout in Bhanupratappur  was at 57 percent, in Jagdalpur  at 54 percent, Chitrakot  at 57 percent, and Mohala-Manpur at 67 percent.
Voting was moderate in the morning even as Naxals attempted to disrupt the polling process by planting multiple IEDs in various parts of the Chhattisgarh. Naxals had called for a boycott of the election and executed over half a dozen attacks in the past 15 days, of which three major ones left 13 people dead, including a video journalist of national broadcaster Doordarshan, who was covering the election campaign. Naxals also threatened voters of consequences if they went out to vote.
The 18 constituencies that voted in the first phase of the Chhattisgarh polls fall under the Naxal-hit areas of Bastar, Kanker, Sukma, Bijapur, Dantewada, Narayanpur, Kondagaon and Rajnandgaon districts. As a result, a thick security blanket, comprising over 1.25 lakh police and paramilitary personnel, was deployed across the region.
Meanwhile, Prime Minister Narendra Modi addressed a rally in the state's Bilaspur district, which will vote in the second phase of the polls. Earlier in the day, he had urged voters to go out in large numbers and cast their ballots. While addressing a campaign rally in Bilaspur, Modi said that by going out to vote in huge numbers, citizens will defeat those who think "bum, bandook aur pistol" is powerful.
"Around 37.61 percent polling was registered till 2 pm," the official had said, adding that polling was being held after 15 years in Sukma district's Palam Adgu village where 44 voters exercised had their franchise, so far. "Around 23 percent polling was registered till 12.30 pm. Voting is going on smoothly and peacefully."
Polling began on a slow note in many constituencies and gradually picked up momentum, the official had said, adding that 31 electronic voting machines (EVMs) and 51 voter verifiable paper audit trail (VVPAT) machines were replaced due to technical snags.
Sukma's Superintendent of Police Abhishek Meena had said voters from interior areas in the district had come out to exercise their right to franchise, defying the Naxals' call for an election boycott.
At the 'Bhejji 2' and Gorkha polling booths, zero voting was recorded in the 2013 polls, but this time, 11 and 20 voters, respectively, had voted in the initial hours. At the 'Bhejji 1' polling station, where only one vote was cast in the last polls, 72 people voted this time, Meena said.
Naxals disrupt polling process
Five Naxals were killed and five soldiers of the Commando Battalion for Resolute Action (CoBRA) were injured in an encounter in Chhattisgarh's Bijapur district on Monday, even as polling was underway for the first phase of the state elections. The skirmish took place at a forest in the Pamed area, located around 500 kilometres from state capital Raipur, when a team of security personnel was patrolling the area in view of the voting going on in the region, a senior police official told PTI.
As per preliminary information, a group Naxalites opened fire on the patrolling team of CoBRA, a elite unit of the Central Reserve Police Force (CRPF), he said. However, the ultras fled from the spot after security personnel retaliated. Reinforcement was rushed to the spot and efforts were made to evacuate the injured commandos by a helicopter.
An improvised explosive device (IED) was detonated early morning in Dantewada district by Naxals, who had called for a boycott of the polls, police said. Earlier, Naxals detonated an Improvised Explosive Device (IED) weighing 1 to 2 kilograms near the Tumakpal camp in the Katekalyan block.
Narendra Modi in Bilaspur
Addressing a campaign rally in Bilaspur (to go to polls in the second phase on 20 November), Modi attacked the Congress, targeting its president Rahul Gandhi and his mother Sonia, saying the party's "politics begins and ends with one family". Addressing the rally ahead of the second phase polling in Chhattisgarh, Modi also made a strong pitch for development, saying the pace of development under the Congress regime in the state was "far slow" than the one under the BJP-led government.
Singling out the Gandhis, Modi said the "mother-son duo" were out on bail and hit out at them for questioning the government's demonetisation move. "They forget it was due to demonetisation that they had to seek bail," Modi said, adding "those seeking bail are giving certificate to Modi".
Modi asserted the BJP was for development and that it was due to this commitment that the opposition was unable to understand how to compete with ruling party in elections.
He also targeted the Congress president, saying when Congress released its 36-point manifesto for Chhattisgarh polls, 'Naamdaar' (Rahul Gandhi) was referred to as 'Sir' 150 times which shows he is more important for them (Congress) than Chhattisgarh.
Voters turn up at polling booths despite Naxal threat
Phase 1 of the Chhattisgarh elections saw a much higher voter turnout than expected, even at the polling station in Naxal-affected Manpur's Pardoni village, where insurgents had put up posters and banners asking people to boycott the elections.
Rajnandgaon: Huge voter turnout (pic 1) at the polling station in Naxal-affected Manpur's Pardoni village where Naxali posters & banners (pic 2 & 3) asking people to boycott elections had been seen. #ChhattisgarhAssemblyElections2018 pic.twitter.com/Ld5SJEPnAX

— ANI (@ANI) November 12, 2018
Rajnandgaon: People queued up outside the polling station in Naxal-affected Manpur's Pardoni village where Naxali posters & banners asking people to boycott elections had been seen. #ChhattisgarhAssemblyElections2018 pic.twitter.com/dhu9oQkV2H — ANI (@ANI) November 12, 2018
However, voters in Jagdalpur's Gandhi Nagar ward protested outside the polling centre as the names of many voters were missing from the list, "including of those who have been living here for the past 25 years", they told news agency ANI.
People in Dantewada's Madenda village also cast their votes even after threats from Naxal that they would cut their fingers if found inked. Local residents were quoted as saying, "There are 263 registered voters in the village and many are voting even after the threat."
In the first phase of the Chhattisgarh polls, 190 candidates were in the fray. As many as 4,336 polling booths were set up and 19,079 polling personnel were deployed. Among the prominent candidates were Chief Minister Raman Singh, state ministers Kedar Kashyap (Narayanpur) and Mahesh Gagda (Bijpaur), and the BJP's Kanker Lok Sabha MP Vikram Usendi (Antagarh).
Nine sitting Congress MLAs — Manoj Singh Mandavi (Bhanupratappur), Mohan Lal Markam (Kondagaon), Lakheshwar Baghel (Bastar), Deepak Kumar Baij (Chitrakot), Devati Karma (Dantewada), Kawasi Lakhma (Konta), Girwar Janghel (Khairagarh), Santram Netam (Keshkal) and Daleshwar Sahu (Dongargaon) — were also contesting the first phase of the polls.
This time, the coalition between Mayawati-led Bahujan Samaj Party (BSP), former chief minister Ajit Jogi's Janata Congress Chhattisgarh and the Communist Party of India (CPI) added another dimension to the electoral politics of Chhattisgarh.
Of the 18 seats going to polling in the first phase, 12 were reserved for Scheduled Tribes (STs) and one was for Scheduled Caste (SC) category. The second phase of polling in 72 seats, of the 90-member Assembly, will be held on 20 November, and the votes will be counted on 11 December.
Find latest and upcoming tech gadgets online on Tech2 Gadgets. Get technology news, gadgets reviews & ratings. Popular gadgets including laptop, tablet and mobile specifications, features, prices, comparison.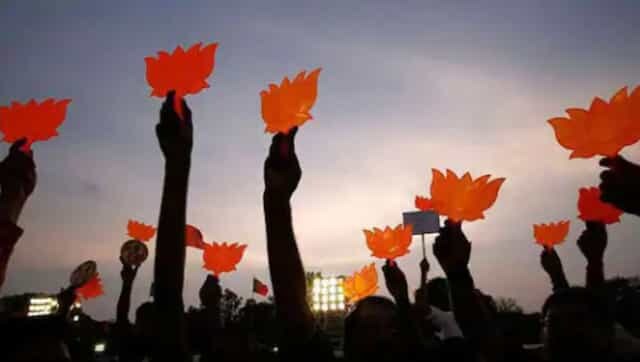 Politics
If the Left Front-Congress alliance works out, the BJP will have to work much harder for its vote share.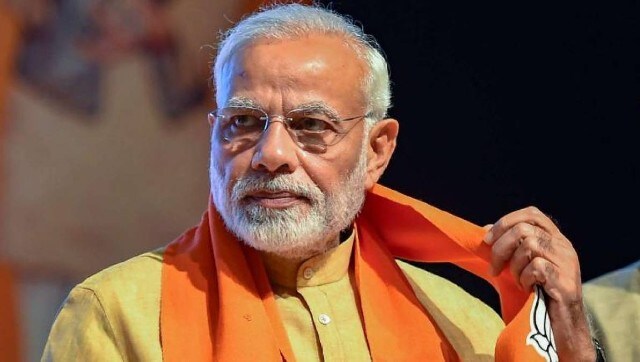 India
Parliamentary Affairs Minister Pralhad Joshi said the meeting will be held virtually and an invitation has been extended to floor leaders of all parties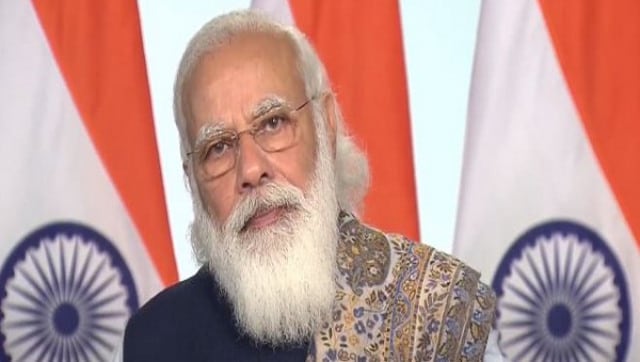 India
Modi reminded people that two doses of vaccine are very important and asked them to keep wearing masks and maintain social distancing even after receiving the jabs