CBSE paper leak: Incompetent board and a bumbling minister may have queered Narendra Modi's pitch in 2019 'exam'
Like a true bureaucrat, the Gujarat-cadre IAS officer ostensibly ignored the mail. A prompt notice of the exam's postponement till a later date could have saved the day.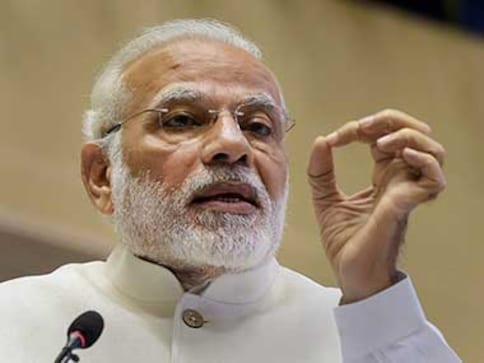 The leaked CBSE question papers may not only affect the future of millions of students, it may also queer Narendra Modi's pitch when he sits for the Lok Sabha exam in 2019. The rapidly escalating controversy has a direct impact on India's millions of first-time voters, a politically unattached constituency that the prime minister has been wooing through different outreach programs. When millions of affected students and their parents enter the booths to cast their ballots, the CBSE's bungling and the Union HRD ministry's ineptitude will be fresh on their minds.
It would be a little cynical to suggest that Modi's concern for students stems solely from electoral compulsions. Through his radio addresses, speeches, programs, events, the prime minister comes across as a leader who wants to communicate with the young and is genuinely interested in addressing issues that worry them. For instance, Modi has authored a book on exam-related anxieties. He has held a 'charcha' with students on 'Pariksha', an interactive session to deal with the pressure of examinations.
The irony of his own government adding to the students' exam distress is therefore, stark.
More than two million students will now be forced to take a retest — for no fault of theirs — on subjects that they have studied diligently all through the year.
Mathematics (Class X) and economics (Class XII) are crucial papers that shape a million futures. Students are reportedly apprehensive that the revised papers might be tougher than the ones they have cleared. This possibility cannot be dismissed, as the fear that a tougher paper might adversely affect the students' prospects.
The CBSE failed at multiple points. It failed to ensure the sanctity of a system on which rests the future of our children. It failed again when the issue of a leaked mathematics paper was brought to the notice of CBSE chief Anita Karwal the night before the exam through an email to her official ID.
Like a true bureaucrat, the Gujarat-cadre IAS officer ostensibly ignored the mail. A prompt notice of the exam's postponement till a later date could have saved the day. The inconvenience of appearing for a cancelled exam is considerably lower than having to clear it twice.
The board was guilty twice of dereliction of duty and it failed the third time when it issued a casual notification asking the students to reappear for the exams while chief Karwal went incommunicado, ostensibly to take advantage of a long weekend. She eventually surfaced when the situation has spun out of control to declare that: "We have taken the decision in favour of the students and in utmost fairness. Very soon we will announce the dates (for re-test). Students don't have to worry about anything. We are with them."
In case the CBSE chairperson needs reminding, forcing the students to suffer for board's incompetence isn't synonymous with "favour". Mere words that "we are with you" when actions tell otherwise are of no help. Karwal's reaction reveals the mindset of an official who has grown accustomed to wielding power sans accountability — in short an incompetent bureaucrat among many such who wheel the system and hinder, not help, India's progress. Her approach to a crisis speaks of irresponsibility, callousness and insensitivity. If the students have now broken into a protest, refused to be penalized for the Board's crime and demanded justice, their outrage is justified.
If the CBSE failed its students, so did the Union HRD ministry. Prakash Javadekar's failure lies not only in ensuring a fool-proof system for exam, he also failed miserably to mitigate the crisis. He had little to offer in news conferences beyond an assurance that such leaks won't happen again. Few take a politician's promise seriously. Javadekar appeared clueless and short of ideas beyond placatory noises when affected students and their families wanted to see some accountability.
However, the minister's bigger failure lies in his inability to crack the whip and showing Karwal the door. Surely some amount of accountability needed for a systemic failure on this scale? Justice, in this case, not only should be done but also seen to be done. The sum of all the chaos that we have witnessed so far is this — over 28 lakh students must appear for a retest while the CBSE refuses to show any contrition or tender apology for its recklessness, and the minister fails to hold even one individual within the system that he runs, as responsible.
The final responsibility for this real and perceived injury lies with the prime minister, as does the burden of his Cabinet colleague's inability to deal with a crisis. Modi's outreach to the young and proactive efforts to make them a part of the 'New India' story now lies in tatters. He might still be the most popular leader among students but he suddenly finds himself vulnerable to attacks from the Opposition and insinuations that his concern is 'vote-deep'.
PM wrote Exam Warriors, a book to teach students stress relief during exams.

Next up: Exam Warriors 2, a book to teach students & parents stress relief, once their lives are destroyed due to leaked exam papers. pic.twitter.com/YmSiY0w46b

— Rahul Gandhi (@RahulGandhi) March 30, 2018
The exam leaks destroy the hopes and futures of millions of students.

The Congress always protected our institutions. This is what happens when institutions are destroyed by the RSS/BJP.

Believe me when I say, this is only the beginning.

— Rahul Gandhi (@RahulGandhi) March 29, 2018
The Congress has quickly jumped in to create some political capital out of students' crisis but in his zeal to target Modi, Rahul Gandhi may have forgotten that the erstwhile UPA regime was a sieve when it came to paper leaks. A memory refresher course on leaked question papers during Congress reign is available here, here and here.
This cannot be the BJP's argument, however. Instead of trying to deflect the blame or seek excuses, it must act, and do so quickly. The young doesn't forget.
Politics
After last week's events in Karnataka — following the brutal murder of BJP Yuva Morcha leader Praveen Nettaru in Bellare — the party's prospects in the state have turned wobbly
Politics
A possible split between the Nitish Kumar-led JD(U) and BJP in Bihar is on the cards. The alliance partners have been at loggerheads over the state Speaker, Cabinet berths and more. Now, former JD(U) president RCP Singh's quitting the party and his apparent proximity to BJP has escalated the tension
Politics
In Delhi, party MPs will hold 'Chalo Rashtrapati Bhavan' from Parliament to register their protest over the issues; CWC members and senior leadership to participate in 'PM House gherao' tomorrow