BSY resigns as Karnataka CM: Rahul Gandhi says Modi is corruption; monopoly and arrogance caused this, says Subramanian Swamy
Here is how prominent political leaders reacted to BS Yeddyurappa resigning as Karnataka chief minister.
BS Yeddyurappa resigned as Karnataka chief minister on Saturday before facing a crucial trust vote in the Karnataka Assembly with numbers stacked against the BJP in the newly elected House. His resignation brings to an end a political thriller that began after the 12 May elections which threw up a hung verdict.
In an emotional speech in the Assembly, Yeddyurappa said the BJP didn't get the numbers needed to prove majority in the House.
"I will lose nothing if I lose power, my life is for the people," he said.
While Congress leaders reacted to Yeddyurappa's resignation with enthusiasm and called it a victory for democracy, the few BJP leaders who did react said that the Congress-JD(S) alliance was unholy.
Here is how prominent political leaders reacted:
Rahul Gandhi
"Did you notice that after the entire exercise in the Vidhan Soudha in Karnataka, the BJP legislators and the Speaker chose to get up and leave the House before the national anthem?" said Congress president Rahul Gandhi as he addressed reporters at a press conference.
"In a way, this is what we are fighting today: The idea that you can rubbish every institution in this country. This is something that BJP and RSS does again and again. There is no institution which is worthy of the respect of the prime minister and Amit Shah. They believe every single institution can be ignored by them," he said.
"(The people of Karnataka) have been shown that in India, power is not everything. Money is not everything. Corruption is not everything. I would like to thank the people of Karnataka for defending what is much more than the election in Karnataka," said the Congress chief.
"You can see how the prime minister directly authorised the buying of MLAs from our party. The idea that the prime minister is fighting corruption is a lie. He is corruption. There are phone conversations of attempts of MLAs being purchased," he further said.
"The prime minister is not bigger than India. The prime minister needs to stop thinking that he is bigger than every other institution in this country. He has been trained throughout his life by the RSS to never respect any institution apart from the RSS," he added.
Siddaramaiah
"Democracy has won in Karnataka. The conspiracy made by the BJP has failed to authorise the anti-constitutional measures," Siddaramaiah said in the above tweet. "Narendra Modi and Amit Shah put pressure on Governor Vajubhai Vala to go against the Constitution," he further said. Arvind Kejriwal
Mayawati
"This is a big blow for them (BJP) and I think what they had been planning all along for 2019 has failed, they will now have to rethink and alter their strategies," said BSP chief Mayawati.
Mamata Banerjee
Reacting to Yeddyurappa's resignation, the TMC said:
Prominent Congress leaders and spokespersons hailed the political developments on Saturday, taking a dig at the BJP's 'Operation Lotus' and  has said that the party has lost more than just a government.
BJP has lost more than just a govt in Karnataka. The blatant disregard to propriety and democratic values has cost the BJP more political capital than it realizes. — Sachin Pilot (@SachinPilot) May 19, 2018
Subramanian Swamy, BJP leader, retorted saying "monopoly and arrogance" caused what happened in Karnataka on Saturday.    Kapil Sibal:  "What we have seen is the destruction of all morals and democratic values over the last couple of days. But we must thank the Chief Justice to have allowed space for the Congress. I must congratulate our legal team," said Congress' Kapil Sibal. Ghulam Nabi Azad:  "We would like to congratulate the MLAs of Congress and JD(S) and Independents, including one BSP candidate who resisted to all sorts of temptations and arm-twisting by the central government, central government agencies, and stood by the party principles and decision taken by the party leadership," said Congress leader Ghulam Nabi Azad. "Some of our leaders were kidnapped and were under the illegal custody of the BJP," he added. DK Shivakumar "I am a humble Congress worker. We did our best. We could not reach the numbers but we are forming the government. Yeddyurappa should not have spoken...Governor has to invite us," said the Congress leader.
N Chandrababu Naidu
"Right now, news has come that BS Yeddyurappa has resigned as Karnataka's CM, are all of you happy? All those who believe in democracy are happy," ANI quoted Naidu as saying.
MK Stalin
Yashwant Sinha
Amit Malviya
Derek O'Brien
Sharad Yadav
CP Joshi
Shahnawaz Hussain
With inputs from PTI
Click here to follow LIVE updates on the political situation in Karnataka.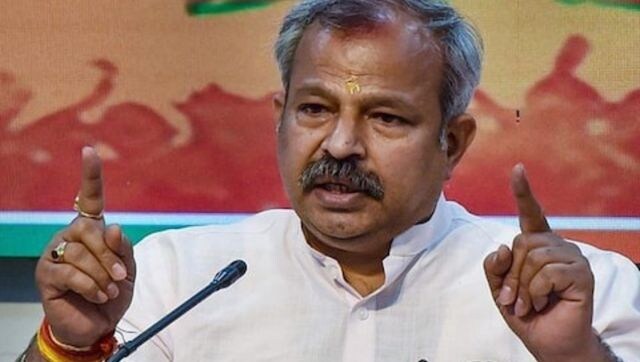 Politics
Kejriwal had earlier said the BJP wanted to convert Delhi into "a city of garbage mountains", and claimed that the MCD has plans to create 16 more garbage dumps in the city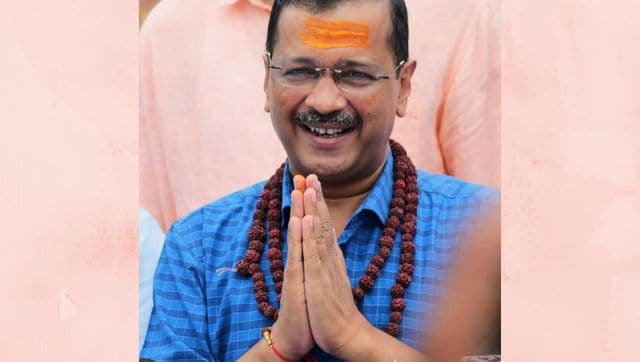 Politics
Taking a swipe at Kejriwal, BJP spokesperson Sambit Patra said it was a matter of 'surprise' that the AAP leader did not say that US president Joe Biden was also afraid of him
Politics
Kumar expressed confidence that the Congress would give a befitting reply to the AAP in the Gujarat Assembly polls and admitted that the party needs to be more aggressive in the present political scenario