BSY resigns as Karnataka CM: Rahul Gandhi says Modi is corruption; monopoly and arrogance caused this, says Subramanian Swamy
Here is how prominent political leaders reacted to BS Yeddyurappa resigning as Karnataka chief minister.
BS Yeddyurappa resigned as Karnataka chief minister on Saturday before facing a crucial trust vote in the Karnataka Assembly with numbers stacked against the BJP in the newly elected House. His resignation brings to an end a political thriller that began after the 12 May elections which threw up a hung verdict.
In an emotional speech in the Assembly, Yeddyurappa said the BJP didn't get the numbers needed to prove majority in the House.
"I will lose nothing if I lose power, my life is for the people," he said.
While Congress leaders reacted to Yeddyurappa's resignation with enthusiasm and called it a victory for democracy, the few BJP leaders who did react said that the Congress-JD(S) alliance was unholy.
Here is how prominent political leaders reacted:
Rahul Gandhi
"Did you notice that after the entire exercise in the Vidhan Soudha in Karnataka, the BJP legislators and the Speaker chose to get up and leave the House before the national anthem?" said Congress president Rahul Gandhi as he addressed reporters at a press conference.
"In a way, this is what we are fighting today: The idea that you can rubbish every institution in this country. This is something that BJP and RSS does again and again. There is no institution which is worthy of the respect of the prime minister and Amit Shah. They believe every single institution can be ignored by them," he said.
"(The people of Karnataka) have been shown that in India, power is not everything. Money is not everything. Corruption is not everything. I would like to thank the people of Karnataka for defending what is much more than the election in Karnataka," said the Congress chief.
"You can see how the prime minister directly authorised the buying of MLAs from our party. The idea that the prime minister is fighting corruption is a lie. He is corruption. There are phone conversations of attempts of MLAs being purchased," he further said.
"The prime minister is not bigger than India. The prime minister needs to stop thinking that he is bigger than every other institution in this country. He has been trained throughout his life by the RSS to never respect any institution apart from the RSS," he added.
Siddaramaiah
ಕರ್ನಾಟಕದಲ್ಲಿ ಪ್ರಜಾಪ್ರಭುತ್ವ ಗೆದ್ದಿದೆ. ಸಂವಿಧಾನ ವಿರೋಧಿ ಕ್ರಮಗಳಿಂದ ಅಧಿಕಾರ ಪಡೆಯಲು ಬಿಜೆಪಿ ಮಾಡಿದ ಸಂಚು ವಿಫಲಗೊಂಡಿದೆ.

— Siddaramaiah (@siddaramaiah) May 19, 2018
"Democracy has won in Karnataka. The conspiracy made by the BJP has failed to authorise the anti-constitutional measures," Siddaramaiah said in the above tweet. "Narendra Modi and Amit Shah put pressure on Governor Vajubhai Vala to go against the Constitution," he further said. Arvind Kejriwal
BJP's attempts to subvert democracy have miserably failed in Karnataka. BJP's lust for power through foul means stands completely exposed. Will BJP learn any lesson now ? India's judiciary has risen to the occasion and has safeguarded our democracy. — Arvind Kejriwal (@ArvindKejriwal) May 19, 2018
Mayawati
"This is a big blow for them (BJP) and I think what they had been planning all along for 2019 has failed, they will now have to rethink and alter their strategies," said BSP chief Mayawati.
Mamata Banerjee
Reacting to Yeddyurappa's resignation, the TMC said:
Democracy wins. Congratulations Karnataka. Congratulations DeveGowda Ji, Kumaraswamy Ji, Congress and others. Victory of the 'regional' front

— Mamata Banerjee (@MamataOfficial) May 19, 2018
Prominent Congress leaders and spokespersons hailed the political developments on Saturday, taking a dig at the BJP's 'Operation Lotus' and  has said that the party has lost more than just a government.
With the proceedings live and every citizen becoming a pro tem Speaker, democracy in Karnataka was saved -- for the time bring. — P. Chidambaram (@PChidambaram_IN) May 19, 2018
Poor Mr Yeddyurappa. When the puppeteers fail, the puppet falls and breaks.

— P. Chidambaram (@PChidambaram_IN) May 19, 2018
BJP has lost more than just a govt in Karnataka. The blatant disregard to propriety and democratic values has cost the BJP more political capital than it realizes. — Sachin Pilot (@SachinPilot) May 19, 2018
Democracy wins. Mafia loses.

— Sanjay Jha (@JhaSanjay) May 19, 2018
'Operation Lotus' fails!#BSYeddyurappa remains 2 day CM as the country predicted, breaking his own record of being 7 days CM. Democracy Wins! Constitution Wins! — Randeep Singh Surjewala (@rssurjewala) May 19, 2018
My salute to the newly elected MLAs of Congress & JD(S) who all rejected ₹100-150 cr bribe offers for each by #BJP to sell their soul. But they didn't do that for their commitment towards party and its ideology.
Hats off !

— Sanjay Nirupam (@sanjaynirupam) May 19, 2018
Subramanian Swamy, BJP leader, retorted saying "monopoly and arrogance" caused what happened in Karnataka on Saturday.    Kapil Sibal:  "What we have seen is the destruction of all morals and democratic values over the last couple of days. But we must thank the Chief Justice to have allowed space for the Congress. I must congratulate our legal team," said Congress' Kapil Sibal. Ghulam Nabi Azad:  "We would like to congratulate the MLAs of Congress and JD(S) and Independents, including one BSP candidate who resisted to all sorts of temptations and arm-twisting by the central government, central government agencies, and stood by the party principles and decision taken by the party leadership," said Congress leader Ghulam Nabi Azad. "Some of our leaders were kidnapped and were under the illegal custody of the BJP," he added. DK Shivakumar "I am a humble Congress worker. We did our best. We could not reach the numbers but we are forming the government. Yeddyurappa should not have spoken...Governor has to invite us," said the Congress leader.
Democracy has won in Karnataka. Constitution has been upheld. On behalf of the Congress party, I thank all those who stood by us. #CongressDefeatsBJP — DK Shivakumar (@DKShivakumar) May 19, 2018
N Chandrababu Naidu
"Right now, news has come that BS Yeddyurappa has resigned as Karnataka's CM, are all of you happy? All those who believe in democracy are happy," ANI quoted Naidu as saying.
MK Stalin
Democracy in Karnataka has been saved by the actions of the Supreme Court. I extend my congratulations to @hd_kumaraswamy and @INCIndia. May this herald the coming together of secular parties for the upcoming elections.

— M.K.Stalin (@mkstalin) May 19, 2018
Yashwant Sinha
Karnataka shows there is still some morality left in politics but alas not in the BJP. Now the governor should also resign. — Yashwant Sinha (@YashwantSinha) May 19, 2018
Amit Malviya
Karnataka voted for BJP but we fell marginally short of majority. What has happened today is truly annihilation of people's mandate. It also raises the question for us as voters - do we want a party which means well or an opportunistic rag tag coalition like the one in Karnataka?

— Amit Malviya (@amitmalviya) May 19, 2018
Derek O'Brien
Yedurappa resigns... one small step for Karnataka, a giant step for India #KarnatakaFloorTest — Derek O'Brien (@derekobrienmp) May 19, 2018
Sharad Yadav
BJP could not install its Govt in Karnataka inspite of all its tactics is a great win of democracy & unity of d opposition parties.Governors in d country need to adopt uniform parameters for formation of d Government in d States so that people continue to have faith in democracy.

— SHARAD YADAV (@SharadYadavMP) May 19, 2018
CP Joshi
It's a Win for #Democracy. It's a Win for Our #Constitution . It's a Win for the People of #Karnataka. #Truth Always Wins Irrespective of the Magnitude of Hurdles . — Dr. C.P. Joshi (@drcpjoshi) May 19, 2018
Shahnawaz Hussain
Congress kept calling JD(S) as the B team of BJP during the campaigning. Now by taking the शरण of JD(S) to form the Govt, Congress has gone against the mandate & people of Karnataka will give them a Zero in the LS elections.@BSYBJP @BJP4Karnataka

— Shahnawaz Hussain (@ShahnawazBJP) May 19, 2018
With inputs from PTI
Click here to follow LIVE updates on the political situation in Karnataka.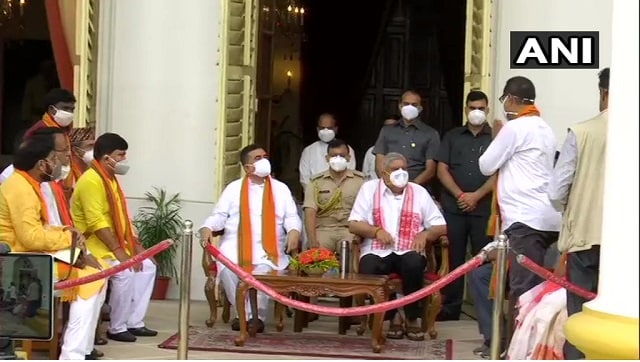 Politics
This is the second time when Adhikari met the governor in June. Earlier he met the governor and submitted a representation about unabated post-poll retributive violence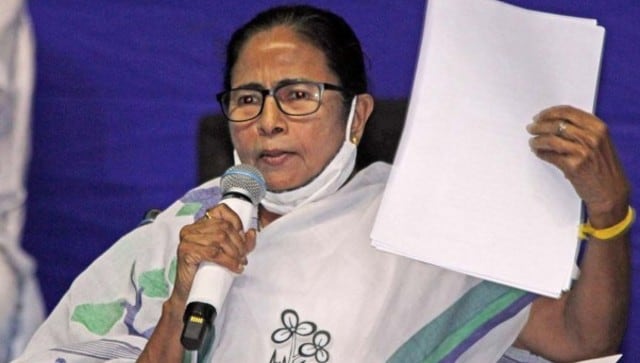 India
In her plea before Calcutta HC, Banerjee accused Adhikari of corrupt practices violating Section 123 of the Representation of the People Act, 1951
Politics
Mukul Roy, who joined the Trinamool Congress on Friday, did not comment on the reasons behind quitting BJP, but he made it clear that he will never rejoin the saffron party