BJP's beef burden in Meghalaya: As saffron party struggles to clarify its stand ahead of polls, cattle-traders fear loss of business
If you go by statistics, Meghalaya is the highest consumer of beef in Asia. It consumes about 1,000 tonnes (of beef) in a year. Also, the climate and terrain are such that one needs the energy and protein that beef provides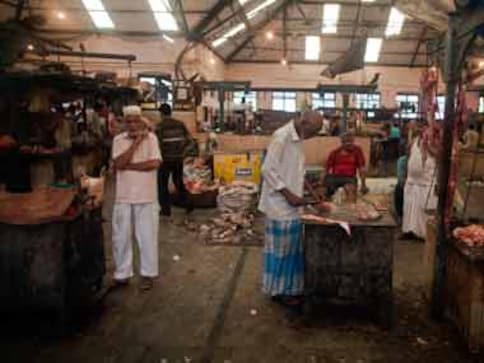 Shillong/Mawlai/Tura: "Take away everything from us if you must, but let us have our beef in peace," Edward Marak said in the crowded Barabazar market. An undergraduate student in Shillong, Marak was at the local butcher's shop waiting his turn when he explained that no gathering in Shillong began without "good beef and some beer."
Along with the issues of development, the possibility of abattoirs shutting down in the state has shaped the political rhetoric in election campaigns ahead of the 27 February Assembly polls — and with good reason as cattle meat is very widely consumed in the state.
"If you go by statistics, Meghalaya is the highest consumer of beef in Asia. It consumes about 1,000 tonnes (of beef) in a year. Also, the climate and terrain are such that one needs the energy and protein that beef provides," Member of Parliament from Shillong, Vincent Pala, told Firstpost.
"Earlier, beef was sold at Rs 70 a kilogram, but now the price has risen to Rs 400 a kilogram… I'm not sure of the present rate. The cow or bull meat coming in from the mainland of the country has been decreasing, aiding the price rise," Pala said.
The current price of beef, even in the most urban towns of East Khasi Hills and West Garo Hills, was quoted to be around Rs 300 a kilogram. However, many vendors agreed that the price was much less even a couple of years ago.
Sonlai, a 48-year-old butcher who runs a beef outlet in Shillong's Barabazar with his son Freddy, says he fears that if the BJP comes to power in Meghalaya, the price of cattle and beef will rise even further, "unless it doesn't get banned" entirely. "The meat comes only from Assam's Khanapara now. Earlier, the beef used to come from Uttar Pradesh and Bihar too, but after the BJP came to power in those states, we have not seen any supply from there," Sonlai said.
"We will never vote for the BJP here. They will kill our businesses, beef will not be seen anywhere anymore, and this will all be illegal. This is our only source of income. They have already messed with mined coal and lakdi business," Freddy said.
In Mawlai, PM Unlong runs a similar business with his family. In addition to Uttar Pradesh and Bihar, Unlong said the meat also used to come from Nepal and Bhutan, but now only comes from Assam. "We hear BJP will close down beef shops, but I can't say anything for sure. Business is getting more and more difficult now," he said.
The sentiment that the BJP will ban beef if voted to power in Meghalaya is shared widely among citizens other than those involved in the business of cattle meat as well. The reason, as college student Marak pointed out, may be traced to certain statements made by party leaders in other parts of the country.
In January, Uttar Pradesh chief minister Yogi Adityanath had challenged his Karnataka counterpart Siddaramaiah to ban beef in Karnataka if he a "true Hindu". Adityanath also said, "Hinduism is a lifeline and a rich tradition that cannot flow in the veins of those who justify killing cows and eat beef."
As the state chapter of the BJP tried to distance itself away from such statements, the Congress has jumped at the opportunity to allege that the BJP is trying to stifle the way of life in Meghalaya. Congress' Pala said, "How can you dictate how to dress, what to wear and who to worship? If you want this country to unite, you have to go by what the Constitution says. A section of people in the country cannot change lifestyles of other sections."
"The Meghalaya govt has already voiced its disapproval of the Centre's order restricting the sale of cattle for slaughter, so there's clearly a clash with the BJP here," Pala said, "If you go to the villages, before any meeting or gathering starts, everyone has a meal with beef. How will BJP hold meetings in villages if it bans beef?"
The BJP, which did not feature the issue of beef consumption or slaughter of cattle in its 17-page manifesto for Meghalaya, says the party's stand on beef has been "unequivocal and consistent" throughout. National spokesperson Nalin Kohli, in an interview with Firstpost, said, "We don't interfere with people's eating habits. Political parties are there to help a state get development."
"With regard to the issue of slaughter of animals, who brought in the Prevention of Cruelty to Animals Act? Not the BJP but the Congress. The Supreme Court asked us make the rules. So, the BJP makes the rules on a Supreme Court direction for a law brought in by the Congress party. And that is only for agricultural animals, not for slaughter animals," Kohli said.
Minister of State for Home Affairs Kiren Rijiju, defending the BJP's varying stands on the matter in Karnataka and the Northeast, had said, "Yogiji has said what he did in Karnataka, not in Nagaland. As long as you care for the sentiment of the particular region, how does it matter? The BJP has respected the sentiment of each section of society in each region of states."
When asked if such statements expose the party's hypocrisy vis-à-vis the issue of beef, Kohli only turned to Congress president Rahul Gandhi's Gujarat campaign. He said, "Hypocrisy? Rahul Gandhi goes and files one thing in Somnath Temple where his man fills the register for non-Hindus. Then he goes on a temple spree. This time, he didn't go to a single mosque. Otherwise he never goes to a temple, always goes to a mosque. These are politics of tokenism and hypocrisy. The BJP doesn't practice that."
In the district of West Garo Hills, however, MLAs say that beef has not formed a central theme in election campaigns, although former BJP leaders held a beef festival in Tura in 2017 to protest against the Centre's notification banning cattle trade for slaughter.
Phulbari constituency's MLA AT Mondal said that in his and neighbouring constituencies, some of which do not have a Christian-majority population, the issue of beef has only been mentioned in passing. Cattle traders in Tura said they were more upset with the BJP for bringing in demonetisation and GST than for their perceived stand against beef consumption.
An issue that cattle traders across the state mentioned was smuggling of cattle into Bangladesh. "The biggest problem we face is that of black sale or illegal smuggling of beef to Bangladesh. Most of the meat that comes from Assam goes to Bangladesh in 'black', and the price of the meat increases as a result. BSF personnel catch some of that activity, but the meat doesn't come back to Meghalaya," Unlong said.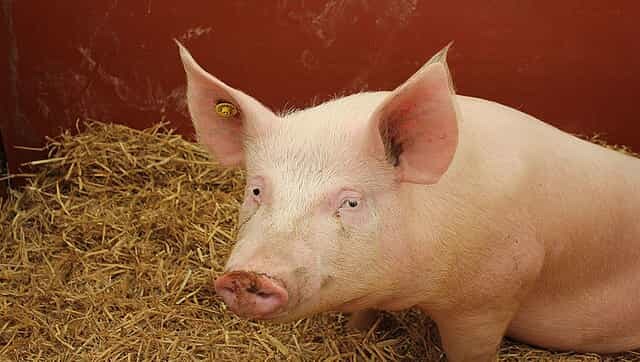 Explainers
The discovery raises hopes for a whole host of future medical uses in humans and could potentially lead to the lives of thousands being saved around the world. Experts and ethicists say the breakthrough could mean a need to update the definition of death itself
Politics
In the 243-member Bihar Assembly, the Nitish Kumar-led Janata Dal(United) has only 43 MLAs while the BJP has 74. To stake claim to form the government, a majority mark of 122 is required
Explainers
Sources have claimed that Radhakrishna Vikhe Patil, Chandrakant Patil, Girish Mahajan, Sudhir Mungantiwar will be inducted from the BJP camp. Meanwhile, from the Shinde camp, Uday Samant, Dada Bhuse, Sandeepan Bhumre, Sanjay Shirsat and Gulabrao Patil will likely join the cabinet