Bihar Election schedule 2020 constituency-wise: 243 Assembly seats to go to polls in three phases from 28 Oct to 7 Nov
For phase one on 28 October, 71 constituencies in 16 districts will be covered. For phase two on 3 November, 94 constituencies in 17 districts will go to polls and for phase three, on 7 November, 78 constituencies in 15 districts will be covered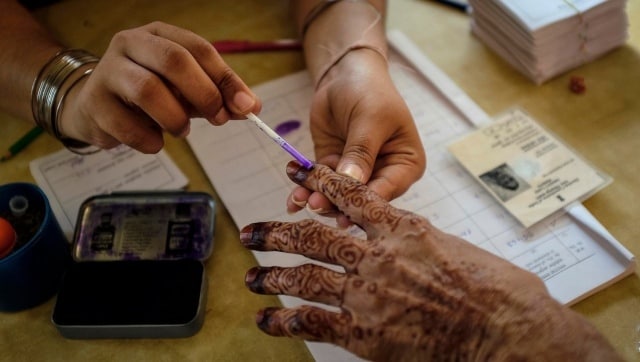 The three-phase elections in Bihar will be held from 28 October to 7 November amid the COVID-19 pandemic, with the counting of votes to be held on 10 November.
For phase one on 28 October, 71 constituencies in 16 districts will be covered. For phase two on 3 November, 94 constituencies in 17 districts will go to polls and for phase three, on 7 November, 78 constituencies in 15 districts will be covered.
Follow LIVE Updates on Bihar Assembly Election 2020 Voting  here
The term of the 243-member Bihar Legislative Assembly comes to an end on 29 November. Of the total strength, 38 seats are reserved for SCs and two for STs.
Around 7.29 crore people are set to cast their votes in the Hindi heartland state. Out of this, nearly 78 lakh will be first-time voters.
This time, the state is seeing three major contenders: the ruling and the opposition alliances and Chirag Paswan's Lok Janshakti Party which is angling for the role of a kingmaker in the event of a hung Assembly.
On one side is the NDA which includes JD(U) (115 seats), BJP (110 seats), Vikassheel Insaan Party (11 seats) and Jitan Ram Manjhi's Hindustani Awam Morcha (7 seats). Mahagathbandhan constitutes Lalu Prasad's RJD (currently helmed by his son Tejashwi Yadav) which is fielding candidates in 144 seats and the Congress with 70 seats. Other allies include the CPI-ML (19 seats), CPI (6 seats), and the CPIM (4 seats).
Here is a district-wise table of all 243 constituencies going to polls this Assembly election:
| | | | |
| --- | --- | --- | --- |
| Sr No. | CONSTITUENCY NAME | PHASE | |
| 1 | Dinara | Phase 1 | 28 October |
| 2 | Nokha | Phase 1 | 28 October |
| 3 | Dehri | Phase 1 | 28 October |
| 4 | Karakat | Phase 1 | 28 October |
| 5 | Arwal | Phase 1 | 28 October |
| 6 | Kurtha | Phase 1 | 28 October |
| 7 | Jehanabad | Phase 1 | 28 October |
| 8 | Ghosi | Phase 1 | 28 October |
| 9 | Makhdumpur (SC) | Phase 1 | 28 October |
| 10 | Goh | Phase 1 | 28 October |
| 11 | Obra | Phase 1 | 28 October |
| 12 | Nabinagar | Phase 1 | 28 October |
| 13 | Kutumba (SC) | Phase 1 | 28 October |
| 14 | Aurangabad | Phase 1 | 28 October |
| 15 | Rafiganj | Phase 1 | 28 October |
| 16 | Gurua | Phase 1 | 28 October |
| 17 | Sherghati | Phase 1 | 28 October |
| 18 | Imamganj (SC) | Phase 1 | 28 October |
| 19 | Barachatti (SC) | Phase 1 | 28 October |
| 20 | Bodh Gaya (SC) | Phase 1 | 28 October |
| 21 | Gaya Town | Phase 1 | 28 October |
| 22 | Tikari | Phase 1 | 28 October |
| 23 | Belaganj | Phase 1 | 28 October |
| 24 | Atri | Phase 1 | 28 October |
| 25 | Wazirganj | Phase 1 | 28 October |
| 26 | Rajauli (SC) | Phase 1 | 28 October |
| 27 | Hisua | Phase 1 | 28 October |
| 28 | Nawada | Phase 1 | 28 October |
| 29 | Gobindpur | Phase 1 | 28 October |
| 30 | Kahalgaon | Phase 1 | 28 October |
| 31 | Sultanganj | Phase 1 | 28 October |
| 32 | Amarpur | Phase 1 | 28 October |
| 33 | Dhoraiya (SC) | Phase 1 | 28 October |
| 34 | Banka | Phase 1 | 28 October |
| 35 | Katoria (ST) | Phase 1 | 28 October |
| 36 | Belhar | Phase 1 | 28 October |
| 37 | Tarapur | Phase 1 | 28 October |
| 38 | Munger | Phase 1 | 28 October |
| 39 | Jamalpur | Phase 1 | 28 October |
| 40 | Suryagarha | Phase 1 | 28 October |
| 41 | Lakhisarai | Phase 1 | 28 October |
| 42 | Sheikhpura | Phase 1 | 28 October |
| 43 | Barbigha | Phase 1 | 28 October |
| 44 | Mokama | Phase 1 | 28 October |
| 45 | Barh | Phase 1 | 28 October |
| 46 | Masaurhi (SC) | Phase 1 | 28 October |
| 47 | Paliganj | Phase 1 | 28 October |
| 48 | Bikram | Phase 1 | 28 October |
| 49 | Sandesh | Phase 1 | 28 October |
| 50 | Barhara | Phase 1 | 28 October |
| 51 | Arrah | Phase 1 | 28 October |
| 52 | Agiaon (SC) | Phase 1 | 28 October |
| 53 | Tarari | Phase 1 | 28 October |
| 54 | Jagdishpur | Phase 1 | 28 October |
| 55 | Shahpur | Phase 1 | 28 October |
| 56 | Brahampur | Phase 1 | 28 October |
| 57 | Buxar | Phase 1 | 28 October |
| 58 | Dumraon | Phase 1 | 28 October |
| 59 | Rajpur (SC) | Phase 1 | 28 October |
| 60 | Ramgarh | Phase 1 | 28 October |
| 61 | Mohania (SC) | Phase 1 | 28 October |
| 62 | Bhabua | Phase 1 | 28 October |
| 63 | Chainpur | Phase 1 | 28 October |
| 64 | Chenari (SC) | Phase 1 | 28 October |
| 65 | Sasaram | Phase 1 | 28 October |
| 66 | Kargahar | Phase 1 | 28 October |
| 67 | Warsaliganj | Phase 1 | 28 October |
| 68 | Sikandra (SC) | Phase 1 | 28 October |
| 69 | Jamui | Phase 1 | 28 October |
| 70 | Jhajha | Phase 1 | 28 October |
| 71 | Chakai | Phase 1 | 28 October |
| 72 | Begusarai | Phase 2 | 3 November |
| 73 | Bakhri (SC) | Phase 2 | 3 November |
| 74 | Alauli (SC) | Phase 2 | 3 November |
| 75 | Khagaria | Phase 2 | 3 November |
| 76 | Beldaur | Phase 2 | 3 November |
| 77 | Parbatta | Phase 2 | 3 November |
| 78 | Bihpur | Phase 2 | 3 November |
| 79 | Gopalpur | Phase 2 | 3 November |
| 80 | Pirpainti (SC) | Phase 2 | 3 November |
| 81 | Bhagalpur | Phase 2 | 3 November |
| 82 | Nathnagar | Phase 2 | 3 November |
| 83 | Asthawan | Phase 2 | 3 November |
| 84 | Biharsharif | Phase 2 | 3 November |
| 85 | Rajgir (SC) | Phase 2 | 3 November |
| 86 | Islampur | Phase 2 | 3 November |
| 87 | Hilsa | Phase 2 | 3 November |
| 88 | Nalanda | Phase 2 | 3 November |
| 89 | Harnaut | Phase 2 | 3 November |
| 90 | Bakhtiarpur | Phase 2 | 3 November |
| 91 | Digha | Phase 2 | 3 November |
| 92 | Bankipur | Phase 2 | 3 November |
| 93 | Kumhrar | Phase 2 | 3 November |
| 94 | Patna Sahib | Phase 2 | 3 November |
| 95 | Fatuha | Phase 2 | 3 November |
| 96 | Danapur | Phase 2 | 3 November |
| 97 | Maner | Phase 2 | 3 November |
| 98 | Phulwari (SC) | Phase 2 | 3 November |
| 99 | Nautan | Phase 2 | 3 November |
| 100 | Chanpatia | Phase 2 | 3 November |
| 101 | Bettiah | Phase 2 | 3 November |
| 102 | Harsidhi (SC) | Phase 2 | 3 November |
| 103 | Govindganj | Phase 2 | 3 November |
| 104 | Kesaria | Phase 2 | 3 November |
| 105 | Kalyanpur | Phase 2 | 3 November |
| 106 | Pipra | Phase 2 | 3 November |
| 107 | Madhuban | Phase 2 | 3 November |
| 108 | Sheohar | Phase 2 | 3 November |
| 109 | Sitamarhi | Phase 2 | 3 November |
| 110 | Runnisaidpur | Phase 2 | 3 November |
| 111 | Belsand | Phase 2 | 3 November |
| 112 | Madhubani | Phase 2 | 3 November |
| 113 | Rajnagar (SC) | Phase 2 | 3 November |
| 114 | Jhanjharpur | Phase 2 | 3 November |
| 115 | Phulparas | Phase 2 | 3 November |
| 116 | Kusheshwar Asthan (SC) | Phase 2 | 3 November |
| 117 | Gaura Bauram | Phase 2 | 3 November |
| 118 | Benipur | Phase 2 | 3 November |
| 119 | Alinagar | Phase 2 | 3 November |
| 120 | Darbhanga Rural | Phase 2 | 3 November |
| 121 | Minapur | Phase 2 | 3 November |
| 122 | Kanti | Phase 2 | 3 November |
| 123 | Baruraj | Phase 2 | 3 November |
| 124 | Paroo | Phase 2 | 3 November |
| 125 | Sahebganj | Phase 2 | 3 November |
| 126 | Baikunthpur | Phase 2 | 3 November |
| 127 | Barauli | Phase 2 | 3 November |
| 128 | Gopalganj | Phase 2 | 3 November |
| 129 | Kuchaikote | Phase 2 | 3 November |
| 130 | Bhore (SC) | Phase 2 | 3 November |
| 131 | Hathua | Phase 2 | 3 November |
| 132 | Siwan | Phase 2 | 3 November |
| 133 | Ziradei | Phase 2 | 3 November |
| 134 | Darauli (SC) | Phase 2 | 3 November |
| 135 | Raghunathpur | Phase 2 | 3 November |
| 136 | Daraunda | Phase 2 | 3 November |
| 137 | Barharia | Phase 2 | 3 November |
| 138 | Goriakothi | Phase 2 | 3 November |
| 139 | Maharajganj | Phase 2 | 3 November |
| 140 | Ekma | Phase 2 | 3 November |
| 141 | Manjhi | Phase 2 | 3 November |
| 142 | Baniapur | Phase 2 | 3 November |
| 143 | Taraiya | Phase 2 | 3 November |
| 144 | Marhaura | Phase 2 | 3 November |
| 145 | Chapra | Phase 2 | 3 November |
| 146 | Garkha (SC) | Phase 2 | 3 November |
| 147 | Amnour | Phase 2 | 3 November |
| 148 | Parsa | Phase 2 | 3 November |
| 149 | Sonepur | Phase 2 | 3 November |
| 150 | Hajipur | Phase 2 | 3 November |
| 151 | Lalganj | Phase 2 | 3 November |
| 152 | Vaishali | Phase 2 | 3 November |
| 153 | Raja Pakar (SC) | Phase 2 | 3 November |
| 154 | Raghopur | Phase 2 | 3 November |
| 155 | Mahnar | Phase 2 | 3 November |
| 156 | Ujiarpur | Phase 2 | 3 November |
| 157 | Mohiuddinnagar | Phase 2 | 3 November |
| 158 | Bibhutipur | Phase 2 | 3 November |
| 159 | Rosera (SC) | Phase 2 | 3 November |
| 160 | Hasanpur | Phase 2 | 3 November |
| 161 | Cheria-Bariarpur | Phase 2 | 3 November |
| 162 | Bachhwara | Phase 2 | 3 November |
| 163 | Teghra | Phase 2 | 3 November |
| 164 | Matihani | Phase 2 | 3 November |
| 165 | Sahebpur Kamal | Phase 2 | 3 November |
| 166 | Simri Bakhtiarpur | Phase 3 | 7 November |
| 167 | Mahishi | Phase 3 | 7 November |
| 168 | Darbhanga | Phase 3 | 7 November |
| 169 | Hayaghat | Phase 3 | 7 November |
| 170 | Bahadurpur | Phase 3 | 7 November |
| 171 | Keoti | Phase 3 | 7 November |
| 172 | Jale | Phase 3 | 7 November |
| 173 | Gaighat | Phase 3 | 7 November |
| 174 | Aurai | Phase 3 | 7 November |
| 175 | Bochahan (SC) | Phase 3 | 7 November |
| 176 | Sakra (SC) | Phase 3 | 7 November |
| 177 | Kurhani | Phase 3 | 7 November |
| 178 | Muzaffarpur | Phase 3 | 7 November |
| 179 | Mahua | Phase 3 | 7 November |
| 180 | Patepur (SC) | Phase 3 | 7 November |
| 181 | Kalyanpur (SC) | Phase 3 | 7 November |
| 182 | Warisnagar | Phase 3 | 7 November |
| 183 | Samastipur | Phase 3 | 7 November |
| 184 | Morwa | Phase 3 | 7 November |
| 185 | Sarairanjan | Phase 3 | 7 November |
| 186 | Valmiki Nagar | Phase 3 | 7 November |
| 187 | Ramnagar (SC) | Phase 3 | 7 November |
| 188 | Narkatiaganj | Phase 3 | 7 November |
| 189 | Bagaha | Phase 3 | 7 November |
| 190 | Lauriya | Phase 3 | 7 November |
| 191 | Sikta | Phase 3 | 7 November |
| 192 | Raxaul | Phase 3 | 7 November |
| 193 | Sugauli | Phase 3 | 7 November |
| 194 | Narkatia | Phase 3 | 7 November |
| 195 | Motihari | Phase 3 | 7 November |
| 196 | Chiraia | Phase 3 | 7 November |
| 197 | Dhaka | Phase 3 | 7 November |
| 198 | Riga | Phase 3 | 7 November |
| 199 | Bathnaha (SC) | Phase 3 | 7 November |
| 200 | Parihar | Phase 3 | 7 November |
| 201 | Sursand | Phase 3 | 7 November |
| 202 | Bajpatti | Phase 3 | 7 November |
| 203 | Harlakhi | Phase 3 | 7 November |
| 204 | Benipatti | Phase 3 | 7 November |
| 205 | Khajauli | Phase 3 | 7 November |
| 206 | Babubarhi | Phase 3 | 7 November |
| 207 | Bisfi | Phase 3 | 7 November |
| 208 | Laukaha | Phase 3 | 7 November |
| 209 | Nirmali | Phase 3 | 7 November |
| 210 | Pipra | Phase 3 | 7 November |
| 211 | Supaul | Phase 3 | 7 November |
| 212 | Triveniganj (SC) | Phase 3 | 7 November |
| 213 | Chhatapur | Phase 3 | 7 November |
| 214 | Narpatganj | Phase 3 | 7 November |
| 215 | Raniganj (SC) | Phase 3 | 7 November |
| 216 | Forbesganj | Phase 3 | 7 November |
| 217 | Araria | Phase 3 | 7 November |
| 218 | Jokihat | Phase 3 | 7 November |
| 219 | Sikti | Phase 3 | 7 November |
| 220 | Bahadurganj | Phase 3 | 7 November |
| 221 | Thakurganj | Phase 3 | 7 November |
| 222 | Kishanganj | Phase 3 | 7 November |
| 223 | Kochadhaman | Phase 3 | 7 November |
| 224 | Amour | Phase 3 | 7 November |
| 225 | Baisi | Phase 3 | 7 November |
| 226 | Kasba | Phase 3 | 7 November |
| 227 | Banmankhi (SC) | Phase 3 | 7 November |
| 228 | Rupauli | Phase 3 | 7 November |
| 229 | Dhamdaha | Phase 3 | 7 November |
| 230 | Purnia | Phase 3 | 7 November |
| 231 | Katihar | Phase 3 | 7 November |
| 232 | Kadwa | Phase 3 | 7 November |
| 233 | Balrampur | Phase 3 | 7 November |
| 234 | Pranpur | Phase 3 | 7 November |
| 235 | Manihari (ST) | Phase 3 | 7 November |
| 236 | Barari | Phase 3 | 7 November |
| 237 | Korha (SC) | Phase 3 | 7 November |
| 238 | Alamnagar | Phase 3 | 7 November |
| 239 | Bihariganj | Phase 3 | 7 November |
| 240 | Singheshwar (SC) | Phase 3 | 7 November |
| 241 | Madhepura | Phase 3 | 7 November |
| 242 | Sonbarsha (SC) | Phase 3 | 7 November |
| 243 | Saharsa | Phase 3 | 7 November |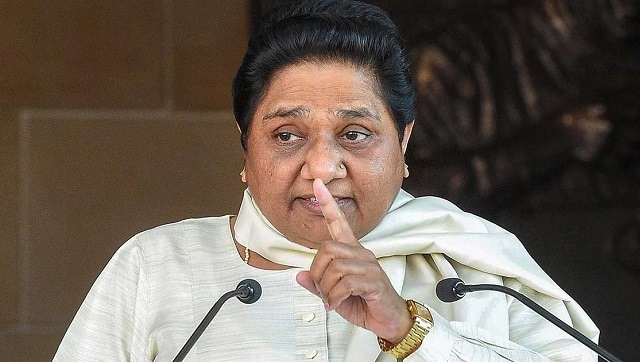 Politics
Elections for the 403 Assembly constituencies in Uttar Pradesh will be held in seven phases starting 10 February, the Election Commission announced
Politics
BJP national president JP Nadda has formed teams who will ensure maximum voters are reached out and top leadership conducts meetings at the booth level in five poll-bound states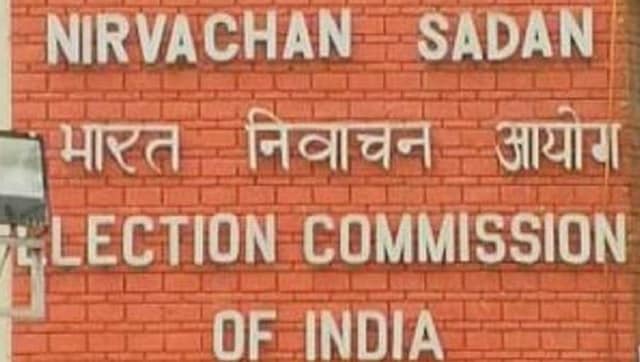 Politics
EC granted a relaxation for the political parties to the extent that indoor meetings of maximum 300 persons or 50 percent of the capacity of the hall, or the prescribed limit set by state disaster management authorities