Assembly election exit poll results 2018: Vasundhara Raje out, KCR in and other key takeaways from surveys
Voting for Assembly elections in five states — Rajasthan, Madhya Pradesh, Mizoram, Telangana and Chhattisgarh — was held between 12 November and Friday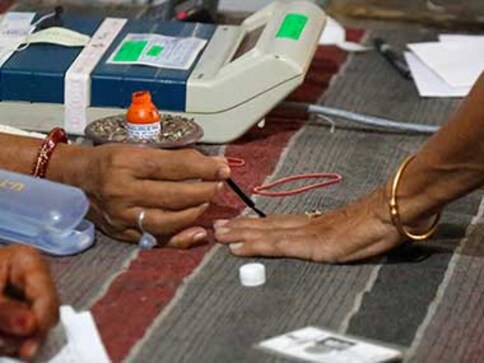 Voting for Assembly elections in five states — Rajasthan, Madhya Pradesh, Mizoram, Telangana and Chhattisgarh — was held between 12 November and Friday (7 December). Upon the closing of voting in Rajasthan and Telangana, the results of exit polls were declared across television channels and online news portals.
With 679 seats up for grabs across five states, this was always going to be a crucial election season, what with it being the last one before the Lok Sabha polls expected to take place in May 2019.
Without commenting on the accuracy or utility of exit polls, here's a quick rundown of what we learned from Friday's predictions:
Telangana stays pink
According to most exit polls, K Chandrashekar Rao's Telangana Rashtra Samithi is expected to return to power. The Congress-led Mahakutami has been relegated by most surveys to a distant second. KCR's bluster and handouts on the campaign trail appear to have paid off with the TRS expected to cross the halfway mark of 60 with ease. Click here for a roundup of Telangana exit polls.
BJP to lose another major state
If the loss of Punjab in 2017 was a bitter pill to swallow for the BJP (in alliance with the Shiromani Akali Dal), it appears Rajasthan is set to provide the saffron party the same sort of heartburn. Almost every survey, with the exception of Republic-Jan ki Baat, expects the BJP to pick up no more than 85 seats in the 200-seat Assembly and expects the Congress to cash in and pick up a critical win ahead of 2019. Click here for a roundup of Rajasthan exit polls.
Thriller in Madhya Pradesh
The state saw the biggest discrepancies across predictions by various media outlets. While other states also had a few outlier surveys, it was in Madhya Pradesh where there was stark disagreement among psephologists. It appears all three results are possible, with some surveys going for outright Congress or BJP wins, and others opting for a hung Assembly. Whichever way the result finally goes, all eyes will be on Madhya Pradesh come 11 December. Click here for a roundup of Madhya Pradesh exit polls.
BJP may shade it in Chhattisgarh
As with Madhya Pradesh, but not quite as starkly, exit polls are divided on the outcome in Raman Singh's state. Once again, all three results are possible. However, based on TV news debates, it looks like the BJP may just about hang on to the Naxal-affected state. Click here for a roundup of Chhattisgarh exit polls.
Kingmakers will come to the fore in Mizoram
At the time of writing, the results of a total of three exit polls were released. While the sample size may be smaller than other states, the exit polls seem to be in agreement that post-poll alliances will need to be struck for either the Mizo National Front or Congress to form government, because as it stands, all exit polls show the two parties falling tantalisingly short of the magic 21-seat mark. Click hear for a roundup of Mizoram exit polls.
Whether or not these polls will have any impact on the mandate of May next year still remains to be seen. The results of all five elections will be out on 11 December.
Follow all the latest updates from the Telangana Elections here
Follow all the latest updates from the Mizoram Elections here
Follow all the latest updates from the Chhattisgarh Elections here
Follow all the latest updates from the Madhya Pradesh Elections here
Follow all the latest updates from the Rajasthan Elections here
Follow Firstpost's coverage of the 2018 Vidhan Sabha Elections here
Politics
Sunil Jakhar was in Delhi for the last few days and was in deliberations with the top brass of the BJP about his association with the party
India
BJP spokesperson Shehzad Poonawalla posted a video on Twitter in which he claimed that Youth Congress office-bearers were seen partying at a time when the Sonia Gandhi-led party was facing an existential crisis
Politics
In Gujarat, whether it's the Patidar community or any other community, they have had to suffer in Congress, said Hardik Patel