Ahead of 2019 polls, BJP faces vacuum in south India with regional parties wary of alliances after recent electoral debacles
It was after BJP's stunning victory in the February-March 2017 Uttar Pradesh Assembly elections that the party leaders began to boast about an imminent cakewalk in Telangana.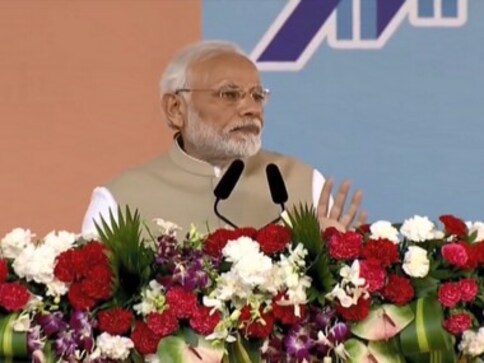 Last year, BJP leaders were talking of "sweeping" Telangana elections. By last month, they were talking about the party being only a kingmaker. And when results were finally out on 11 December, BJP was neither king nor kingmaker in the new state.
And thereby hangs the tale of BJP's soaring hopes and crashing dreams in the whole south for the 2019 Lok Sabha poll. The south or any state of it had never been a BJP bastion. In the 2014 Lok Sabha poll, the party won just 21 of the 129 seats in Karnataka, Andhra Pradesh, Telangana, Tamil Nadu and Kerala. Of these 21, Karnataka alone accounted for 17.
BJP has been hoping for a spectacular rise in its fortunes in the south that would compensate for any losses it might suffer elsewhere in 2019, but there is not even the faintest sign of that materialising. The party would be lucky to retain its 2014 seat tally in the south.
The only hope for BJP at this point of time is that it could possibly expect support from four regional parties in Andhra Pradesh, Telangana and Tamil Nadu in case NDA falls short of numbers in 2019, even if they don't become pre-poll allies. These include YSR Congress Party (YSRCP), a breakaway outfit from Congress led by Jaganmohan Reddy (known as Jagan), Jana Sena of actor Pawan Kalyan in Andhra Pradesh, and AIADMK in Tamil Nadu. A fourth one, Telangana Rashtra Samithi (TRS), could also perhaps come to NDA's aid after the election, despite the anti-BJP and anti-Congress noises it makes.
Right now, YSRCP and AIADMK seem to be wary of joining hands with BJP for fear of turning away the Muslim votes. YSRCP is also apprehensive that voters may construe BJP as a party that didn't help Andhra Pradesh enough after it was broken in 2014 to form Telangana. This only means that potential allies in at least two key states consider BJP a political pariah that is too risky to align with.
In Andhra Pradesh, the main fight in 2019 will no doubt be between TDP and YSRCP. And in Telangana, BJP will be a poor third in what will primarily be a tussle between TRS and Congress. While Tamil Nadu still presents a muddled picture, the rise in BJP's vote share in Kerala is unlikely to be enough to help the party win seats. The dark cloud of the south has a silver—or saffron—lining in Karnataka, where BJP won 17 of the 28 Lok Sabha seats in 2014 and emerged as the single largest party in this year's Assembly election.
Telangana fiasco
It was after BJP's stunning victory in the February-March 2017 Uttar Pradesh Assembly elections that the party leaders began to boast about an imminent cakewalk in Telangana. There was already some talk at that time of elections being held before they were due in the new state.
BJP President Amit 'Chanakya' Shah even said that Telangana should become the party's southern gateway. This didn't sound like the usual pre-poll hot air. The party indeed seemed sure of staging an encore of Uttar Pradesh landslide in Telangana.
Now look at what happened in India's newest state in the 7 December Assembly election. BJP lost security deposits in 103 seats and won just one of the 119 Assembly seats, with state party president K Laxman topping the list of its losers. If voters vote the same way in the upcoming Lok Sabha election, TRS will walk away with 15 of Telangana's 17 Lok Sabha seats.
Of the remaining two, one may go to AIMIM, a friendly party of TRS, and Congress may get the other.
It's possible for voting preferences to be different in Assembly and Lok Sabha elections. But it amounts to building castles in the air if BJP imagines it can turn the Assembly verdict on its head and raise its performance to great heights in just a few months, whatever new narrative it dishes out.
Arrogance in Andhra
An overconfident and arrogant BJP quietly but unceremoniously dumped TDP as an ally in Telangana in March 2016, starting from some municipal elections. In March this year, it was the turn of TDP to ditch BJP in Andhra Pradesh, accusing it of not doing enough to help the state. Having won two of 25 Lok Sabha seats and four of 175 Assembly seats in Andhra Pradesh in 2014 in alliance with TDP, BJP is without allies there now.
An alliance of BJP with either Jagan's YSRCP or Pawan's Jana Sena or both is still in the realm of speculation. In terms of vote share, YSRCP came close to TDP in the 2014 Lok Sabha and Assembly elections and could be a worthy partner for BJP, which has already been dubbed "Bharatiya Jagan Pawan".
It's hard to miss the fact that both Jagan and Pawan have never been overly critical of BJP on any issue. At the same time, they are dropping broad hints to suggest that it won't be easy for them to have anything formally to do with BJP at least for the time being.
Karnataka is best bet
The 2014 Narendra Modi wave saw BJP win 17 of Karnataka's 28 Lok Sabha seats with 43 percent vote share. In the May 2018 Assembly elections, BJP was the single largest party, though its vote share dropped to 36.3 percent. The party was happy that the hastily stitched up coalition government of Congress and Janata Dal (Secular) looked too fragile to last long.
But the uneasy alliance has not only survived but may even put up a good fight, though the two parties sing different tunes. On the other hand, it's BJP's own election preparedness in the state that leaves plenty to be desired. The by-election defeat in the Ballari Lok Sabha Seat in November was symptomatic of inner-party rumblings that may stop BJP from delivering its best performance.
With the Lok Sabha poll only months away, Amit Shah is unlikely to heed to the clamour for changing the state leadership in Karnataka or any state for that matter.
Pipedream in Kerala
Minority appeasement by both the CPM-led Left Democratic Front (LDF) and the Congress-led United Democratic Front (UDF) as well as BJP's efforts to polarise Hindus led to a steady rise in the saffron party's vote share in Kerala from a mere 4.75 percent in 2006 to 15 percent in 2016. The Hindu backlash against the 28 September Supreme Court verdict that allowed all women entry into the Sabarimala temple is unlikely to provide any significant boost to BJP. Any gain by the party has been largely at the cost of Congress to the benefit of CPM, as mentioned in an earlier article and as confirmed during last month's local body by-elections.
BJP has never won a single Lok Sabha constituency in Kerala and picked up its first Assembly seat in 2016. After setting itself an ambitious goal of winning 12 of Kerala's 20 Lok Sabha seats in 2019, it slashed the target to five later. Even that may remain a pipe dream.
Friendless in Tamil Nadu
In the south, Tamil Nadu has the largest number of 39 Lok Sabha seats, the most fluid politics and is BJP's weakest state. In the 2014 Lok Sabha election, the two main parties, AIADMK and DMK, were not part of either UPA or NDA. AIADMK almost made a clean sweep by winning 37 seats on its own. BJP, which had an alliance with six small parties, won one Lok Sabha seat, and its ally PMK won another.
In the 2016 Assembly poll, DMK had Congress among its allies, while AIADMK and BJP had their own separate alliances with small parties. Only one of its six allies in 2014 stayed with BJP in 2016, when it lost all the 232 Assembly seats it contested.
The deaths of AIADMK leader Jayalalithaa in December 2016 and DMK supremo M Karunanidhi in August 2018 together left a whole lot of uncertainty in the state's politics, a fluid situation that still persists.
And for the 2019 Lok Sabha poll, the party line-up is still anybody's guess in the Dravidian land. Desperate to have a partner, BJP has been keeping both AIADMK and DMK in good humour.  DMK leader MK Stalin's talk of Rahul Gandhi as the prime ministerial candidate, finally rules out his party as a BJP ally.
A deal between BJP and AIADMK seemed only a matter of time till recently. But BJP's poor show in the MP, Rajasthan and Chhattisgarh elections is making even AIADMK reluctant to join NDA. BJP also wants to have actor Rajinikanth, the new entrant into politics, in its fold, but nobody seems to know where he stands. Each statement Rajinikanth makes is interpreted in so many mindbogglingly different ways that his own fans are at a loss to know what his next move is.
The author tweets @sprasadindia
also read
Opinion
The party and the government it led in Karnataka not just failed to protect Hindutva activists, but also didn't do enough to look after the families of those killed during the previous Congress dispensation
Politics
Rahul Gandhi claimed, 'What is happening to the Muslim community in India today, happened to the Dalit community in 1980s'
Politics
Rahul Gandhi has once again come under fire for his remarks during an overseas trip. This time he is in the US. Addressing a gathering in San Francisco, the Congress leader said that all minority communities 'feel attacked' in India; the BJP has accused him of 'insulting the country'