Why can't America stop federal funding of jihadi groups like Jamaat-e-Islami
Why does the US Agency for International Development, which the State Department oversees, continue such dubious funding despite red flags? Does the Joe Biden administration support sponsorship of such shadowy Islamist groups?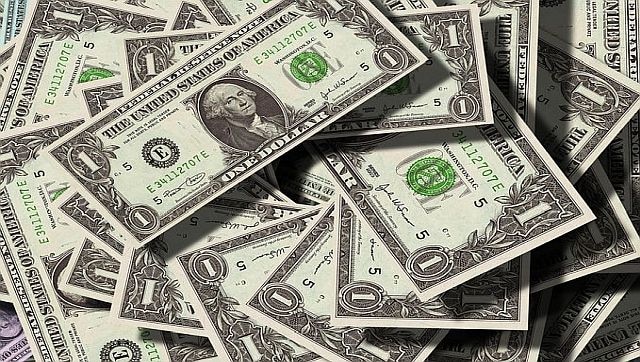 The West's policies of countering Islamic extremism have been akin to feeding wolves to contain wolverine instincts.
Since the late 1980s, the British kept funding so-called 'community leaders' of the Muslim Council of Britain, a group run by the extremist Jamaat-e-Islami (JI). As a result, public schools in Birmingham were taken over by Islamists. Finally, former prime minister David Cameron changed the policy in 2011.
The US spent more than $4 million in federal grants to shadowy jihadi organisations, ironically under the Countering Violent Extremism (CVE) programme. And it just won't stop.
The House Foreign Affairs Committee chairman Michael McCaul sent a stinker to the US Agency for International Development (USAID) — the independent federal government body responsible for massive amounts of foreign aid — over the agency's "gross negligence" in failing to investigate credible allegations that a nonprofit linked to designated terrorist organisations received a $110,000 grant. The committee staff had raised the issue more than eight months ago.
But USAID did not investigate the grant to Helping Hand for Relief and Development (HHRD) even after being provided detailed information on the allegations.
A Foreign Affairs Committee press release said: "Chairman McCaul called on USAID administrator Samantha Power to immediately suspend the award to HHRD pending a full and thorough review of this grant, to include coordination with the intelligence community, federal law enforcement, the State Department Counterterrorism Bureau, and the Department of Homeland Security."
Falah-e-Insaniat Foundation (FIF), the charitable arm of Lashkar-e-Taiba which had carried out the 2008 Mumbai attacks, is known to sponsor HHRD events in Pakistan. The US had designated FIF a terrorist organisation in 2016.
"USAID attempted to defend itself by claiming it had forwarded information provided by the Committee to USAID's Office of Inspector General. While this would be an appropriate step, it in no way replaces or relieves USAID of its clear responsibility to promptly examine the allegations and to determine if it has been providing taxpayer dollars to an entity linked to designated terrorist organisations. USAID's gross negligence in handling this matter and its alarming failure to take the allegations seriously are simply unacceptable," wrote chairman McCaul.
HHRD's alleged links to Jamaat-e-Islami, which has existed since 1941, have come up repeatedly. In 2019, representatives Jim Banks, Chuck Fleischmann, and Randy Weber wrote to a State Department official requesting an investigation into "the nexus of charitable networks and terrorist groups" such as JI. In 2017, HHRD organised a conference in Pakistan whose attendees included terrorist groups like Lashkar. Some of HHRD staff reportedly have deep links with Jamaat organisations.
In a 2019 House of Representatives resolution, Banks submitted: "Whereas various organisations in the United States that receive federal funds, such as the Islamic Circle of North America, share leadership and are openly affiliated with Jamaat-e-Islami."
Why does USAID, which the State Department oversees, continue such dubious funding despite red flags?
Does the Joe Biden administration support sponsorship of such shadowy Islamist groups?
Do certain Deep State elements have a say in such funding?
Also, is India, which has long been directly affected by Islamist terrorism, applying enough diplomatic pressure on the US to stop this?
It should push for proscribing organisations like Muslim Aid and HHRD which are on the forefront of propaganda against India's actions in Kashmir and its internal matters like the Citizenship Amendment Act. They are backroom knights in the war being waged against India and its government from overseas.
Read all the Latest News, Trending News, Cricket News, Bollywood News,
India News and Entertainment News here. Follow us on Facebook, Twitter and Instagram.
World
Fresh violence over the conviction of fundamentalist Jamaat-e-Islami's 91-year-old supremo Ghulam Azad left at least four persons dead, even as machete-wielding protesters today went on a rampage enforcing a country-wide strike
World
The clashes broke out after police went to arrest several JI activists wanted on charges of violence during countrywide strikes that JI has been staging for months against war crimes trial.