Qin Gang's visit to Africa aims to revitalise established relations as major BRI funding dries up
Qin Gang toured all five regions of Africa, making stops in Ethiopia, Gabon, Angola, Benin, and Egypt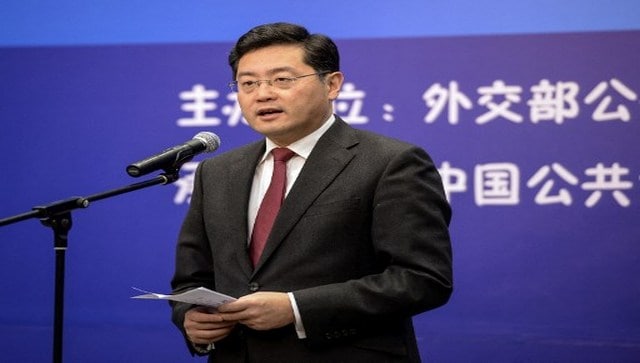 During an eight-day safari tour, China's new Foreign Minister, Qin Gang, visited two regional organisations and five African countries. This trip took place two weeks after his appointment and upheld a 33-year Chinese tradition of the Foreign Minister travelling to Africa for the new year.
Qin Gang travelled around all five of Africa's regions, stopping in Ethiopia, Gabon, Angola, Benin, and Egypt. He interacted with the League of Arab States at their offices in Egypt and visited the African Union's headquarters in Ethiopia.
In 1991, when the Cold War was about to end, the Chinese custom of going on an African safari in January was established. This was before the establishment of the Forum on China-Africa Cooperation (FOCAC) in 2000. Aside from the Belt and Road Initiative  (BRI), the FOCAC Ministerial Summit in Senegal in December 2021 served as the current foundation for Chinese collaboration with several African nations.
Annual safaris have helped China interact with a few select nations. In fact shortly after taking office as China's president in 2013, the year the BRI was established, Xi Jinping decided to make his first trip abroad to Africa.
The first stop of Qin's African Safari was in Addis Ababa. Ethiopia has become a solid partner of China. China stood by Ethiopia during its civil war. Chinese aid to Ethiopia has been noticeable and substantial, and it is trying to expand its areas of collaboration.
During discussions with Ethiopian Deputy Prime Minister and Foreign Minister Demeke Mekonnen Hassen, the two leaders reminisced about the significant cooperative ventures between Ethiopia and China, including the Addis Ababa-Djibouti railway, the Addis Ababa light rail, the Riverside green development, and African leadership schools, as well as multiple industrial zones. It was noted that China holds 30 per cent of Ethiopia's debt.
He held meetings with Prime Minister Abiy Ahmed and Foreign Minister Qin Gang, during which he expressed his hope that Ethiopia will create a favourable business atmosphere and implement effective measures to ensure security and safety and protect the legitimate rights and interests of Chinese personnel and institutions. This sentiment was conveyed to all stakeholders.
Afterwards, Foreign Minister Qin travelled to Gabon, where he was welcomed by President Ali Bongo Ondimba. As Gabon holds a seat on the Security Council, the two leaders shared their views on finding development paths that align with their respective conditions and discussed the potential for greater cooperation between their developing strategies, including through the Belt and Road initiative, which could support Gabon's 'Gabon Emergent' strategic plan. Foreign Minister Qin also held in-depth discussions with Gabon's Foreign Minister Pacome Moubelet-Boubeya, but the primary talks appear to have taken place with President Bongo Ondimba.
Foreign Minister Qin's visit to Angola marked the 40th anniversary of the establishment of diplomatic relations between the two countries. He met with Angolan President João Lourenço and Finance Minister Téte António. Since 2007, Angola has been China's largest trading partner in Africa, with bilateral trade reaching nearly $25 billion in 2010. Since then, the China-Angola trade has grown to around $5.5 trillion, a 61 per cent increase from 2010. Meanwhile, Angola's largest debt is owed to China, which was initially repaid through high-priced oil exports. The outstanding debt is estimated to be $25 billion. Currently, the two countries are considering implementing an integrated Center for Technological Training and a Diplomatic Academy with Chinese assistance.
From Angola in Southern Africa, Foreign Minister Qin proceeded to Benin in West Africa, where he was greeted by President Patrice Talon and met with Foreign Minister Aurelien Agbenonci. Last year, Benin and China celebrated the 50th anniversary of the reestablishment of diplomatic relations between the two countries.
Foreign Minister Qin's itinerary included visits to Ethiopia, Egypt, and Angola, which are among the larger countries he visited. However, Benin, being the smallest among them, remains eager to gain from Chinese expertise and cooperation to boost its national development. During the visit, agreements on people-to-people and cultural exchanges were signed.
The final leg of the visit was in Egypt. Qin was received by President Abdel Fattah El-Sisi, besides meeting with his counterpart Foreign Minister Sameh Shoukry. Both sides emphasise the strategic significance of China-Egypt solidarity and cooperation. Egypt sought larger Chinese tourism to help revive its tourism sector. They discussed the Israel-Palestinian conflict and the status of Jerusalem and China promised to continue support under the Belt and Road Initiative to support Egyptian infrastructure projects. China has invested in Egyptian projects like the Suez Canal economic zone and the new capital being built east of Cairo. Since 2021, Egypt's pharmaceutical company VACSERA collaborates with China's Sinovac to produce COVID-19 vaccines. By February 2022, 30 million doses were produced.
Foreign Minister Qin took advantage of his trip to meet with two significant regional organizations in Africa. In Addis Ababa, he met with Moussa Faki Mahamat, the chairperson of the African Union (AU) Commission, at the AU headquarters which were constructed and donated by China a decade ago. They held the eighth China-AU Strategic Dialogue and both expressed gratitude for the positive momentum of cooperation and mutual trust between the two sides.
China showed support for the African Union to join the G20 and endorsed a greater African representation in the UN Security Council. However, China did not pledge support for permanent African representation on the UN Security Council. Although Chairperson Faki sought this, he did not receive the desired support as China is hesitant to commit to expanding the UN Security Council's permanent membership.
The most significant event during the visit to the African Union was the inauguration of the Africa Centre for Disease Control headquarters, funded by China to enhance public health coordination in Africa. During his meeting with Arab League Secretary-General Ahmed Aboul Gheit, the focus was on accelerating the cooperation pledged at both the China-Africa forum and the China-Arab forum.
They were celebrating the recent Arab-China Summit held in December 2022, where 10 Arab leaders met with President Xi Jinping for the first time. The China-Arab States Cooperation Forum has 17 cooperation mechanisms, and their trade has increased by $100 billion to over $300 billion. China's foreign direct investment in Arab states is estimated to be around $23 billion.
The Arab League is currently drafting a plan for comprehensive cooperation between China and Arab states. China has stated that 200 major projects under the Belt and Road Initiative have been carried out, and expressed gratitude for the Arab countries' adherence to the One China principle. China also pledged to support peace and stability in the Middle East, allowing Arab nations to pursue their own development paths with Chinese support.
China's provision of $160 billion in loans to Africa between 2000 and 2020 has solidified its status as Africa's largest trading partner for the past 13 years, with a mutual trade of $260 billion in 2022. It's regarded as a reliable economic partner that offers support to African countries during their crises. This outpaces the African exposure of other partners, including the US, EU, and France, who have hosted summits with Africa in recent years but fall short of China's presence. The December 2022 Biden summit aimed to reestablish ties, and Qin was observing its impact on African leaders.
China's Belt and Road Initiative is slowing down, and no significant new funding was committed at the last Forum on China-Africa Cooperation. China is seeking to build upon its past commitments and successes, but new plans for digital economic activities and increased trade are in the works.
The author is a former ambassador to Germany, Indonesia, Ethiopia ASEAN and the African Union. He tweets @AmbGurjitSingh. Views expressed are personal.
Read all the Latest News, Trending News, Cricket News, Bollywood News,
India News and Entertainment News here. Follow us on Facebook, Twitter and Instagram.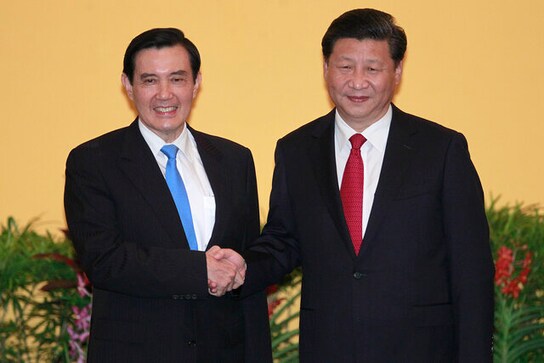 World
Ma presided over a period of warm ties with Beijing, but left office under a cloud after a trade deal with the mainland failed to win approval amid the island's largest protests since the 1990s
World
Vincent Clerc, new chief executive of AP Moller–Maersk, said a real estate meltdown in 2022 has led to a slower economic recovery of China
World
The southwest corner of Taiwan's ADIZ saw the tracking of two Shenyang J-16 fighter jets, one Shaanxi Y-8 anti-submarine warfare aircraft, and one BZK-007 reconnaissance drone. A Harbin Z-9 anti-submarine helicopter also appeared in Taiwan's identification zone's southeast portion