How foreign universities in India can change the face of Indian education system
One forewarning to keep in mind is that India should ensure that the foreign education providers set up learning labs promoting collaboration and knowledge-sharing, not education shops pursuing commercial interests bypassing the larger cause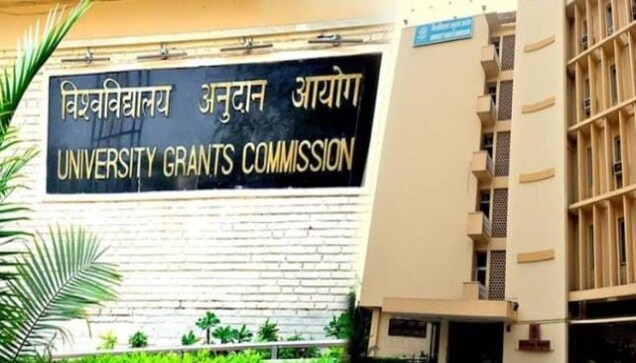 In line with the recommendations of the National Education Policy (NEP)-2020, the University Grants Commission (UGC) has initiated several measures for the internationalisation of the higher education system in India. For the first time, foreign universities will be able to set up their campuses in India, after the UGC cut the first turf by releasing a draft resolution "Setting up and Operation of Campuses of Foreign Higher Educational Institutions in India-2023", for their establishment and operations in India.
The draft provides these varsities with the autonomy to decide their admission process, fee structure, remuneration to teachers, and repatriate their funds back home. There are also stipulations that the universities offer full-time programmes in offline mode and not online or distance learning in their campuses across the country. Only those foreign institutions that have secured a position within the top 500 of overall or subject-wise global ranking or a reputed institution in its home jurisdiction are eligible, and the initial approval will be given for 10 years.
However, the final norms of the draft regulation will be notified after feedback from all stakeholders. Some foreign universities have already set up partnerships with Indian institutions, allowing students to partially study in India and complete their degrees on the main campus abroad.
The current move will encourage these overseas institutions to set up campuses without local partners. The UGC's final draft will be presented to the Parliament for its approval before becoming law. From raising the standard of Indian education to decreasing the outflow of students, education experts all across have welcomed the UGC's decision.
A regulatory framework allowing the entry of higher-ranked foreign Universities, as envisaged in NEP-2020 will provide an international dimension to higher education, enable Indian students to obtain foreign qualifications at affordable cost, and make India an attractive global study destination.
Interestingly, while the Narendra Modi – led government has taken this step to open India's education sector, such attempts of allowing foreign institutes to set up campuses in India have also been made in the past. The first was in 1995 when a Bill was introduced but could not move forward. The idea even did the rounds when the United Progressive Alliance government proposed to allow foreign universities to enter India in 2007.
This model of education has already been followed in many countries; for instance, New York University has its campuses in Abu Dhabi and Shanghai. In addition, it has academic centres in cities like Berlin, Buenos Aires, and Madrid. Thus, this timely and now concrete plan of action in the Indian education system will ensure tremendous breakthrough towards an all-inclusive, global forward-looking vision.
One of the factors which necessitate the entry of foreign universities is the massive student population.
There is a huge demand for international education among Indian students. In 2022 alone, nearly 450,000 Indian students have gone abroad for higher education, and that is leading to close to US$ 28-30 billion of outflow of our funds.
It is estimated that by 2024, 1.8 million students will go abroad and spend about ₹ 6.4 trillion in tuition and living expenses: that is 2.7% of India's gross domestic product (GDP). This will cause a worrying strain on Indian financial and human capital. Apart from the financial loss, the nation incurs the loss of some of its brightest minds as the students often opt to continue working abroad, which contributes to brain drain.
According to data, in the first three months of 2022, 133135 students left India for academic pursuits, an increase from 2020 when 259,655 students studied abroad. In 2021, there were 4,44,553 Indians – an overall increase of 41% in just one year. The numbers corroborate the uptick in visas issued by the US and the UK to Indian students in these years. The presence of campuses of foreign universities may ease this tendency to shift abroad for higher studies. This will help reduce the need for foreign exchange. Along with Indians, students from countries within the subcontinent and Global South will also be able to study in those institutions, leading to multi-cultural interactions as well as deepening neighbourly relations.
Thus, there will be a halt in capital outflow from India for the purpose of education along with massive increase in capital inflow. It will generate plenty of job opportunities for the skilled sector as setting up new campuses will require a huge workforce. Also, foreign universities have better resources available at their disposal, such as availability of funds, trained professionals, modern infrastructure, teaching pedagogy and technology. Foreign universities will, therefore, stimulate research and development in the country providing opportunities to talented professors and researchers to work in a better research culture. Entry of foreign universities would thus help limit brain drain by providing Indian students the opportunities to study and research along with some of the best minds in India at a much affordable price.
It is estimated that nearly 3 out of 4 Indian students leaving the country for higher education can stay in India if foreign universities are established here. It will definitely stop our capital outflow and brain drain.
India has more than 1000 universities and 42,000 colleges. Despite having one of the largest higher education systems in the world, India's Gross Enrolment Ratio (GER) in higher education is just 27.1%, among the world's lowest. There are various areas where steps need to be taken for improvement in the current Indian higher education system. For instance, none of our universities is within the Top 100 in the QS ranking. Indian academic institutions largely focus on pedagogical initiatives, invariably at the cost of ignoring research and development. The multitude of challenges on the teaching front – paucity of staff, low turnover, student dropouts – leave them little time to serve the larger and value-added cause of higher education. In keeping with the NEP vision of achieving full human potential and national progress through higher education, we need fresh perspectives in line with current day demands in the learning process. It is in this specific context that credible foreign universities should prove the most beneficial, given their degree of innovation, liberal thought and diversity-friendly structures and pedagogies. These can be much more effective than the erstwhile models of obligatory exchange programmes and rudimentary research collaborations. The move will bring the best global practices and programmes to our landscape in an efficient and effective manner. It is time to welcome the overseas counterparts to help raise the bar for higher education in India – through a prolific learning and development culture that thrives on pedagogical sovereignty, minimal governance, visionary management, faculty excellence, R&D focus, industry alliances and learners' active engagement.
The government is taking determined steps towards improvement in other arenas as well. Career counselling and employability are yet another area in which Indian institutions lag far behind their foreign counterparts. Our curriculum, for instance, is not based on interactions with those who finally end up hiring our students. On the other hand, the internationally ranked foreign educational institutes constantly engage with business and industry and government to understand what the future requirements would be. The job market and the demands on employees are rapidly changing and it is incumbent on education providers to not only anticipate this change but to prepare the students accordingly. Foreign Universities have mastered this art. The multicultural environment on our soil with the advent of foreign players, will in turn impact the learning ecosystem, the learning experience, and equip students with global skills in their outlook and behaviour.
An additional impact of the entry of foreign universities would lead to an element of competition in the higher education sector. Foreign universities will vie with existing universities to attract quality researchers, professors, and students. To compete effectively with the foreign universities for industry projects, talented students, and faculty the Indian universities will be motivated to raise their own standards. Such a healthy competition can help improve the overall quality of education in universities. Indian students will not only benefit in terms of getting the best education at moderate cost, but if the universities offer internationally accredited programmes in India, the Indian students will be entitled to transfer of credits globally. Foreign universities are therefore expected to help increase the access to quality education and help transform India's population into a human resource.
For India, student mobility and global exchange is not a new concept. Ancient Indian universities like Takshashila, Nalanda, Valabhi, Vikramshila, Sharda, Bhadrakashi and Pushp Giri, etc. are iconic examples of internationalisation of education as early as 7th century BC. These universities used to attract thousands of students from all over the world and across various disciplines.
Now, the entry of global brands would thus increase the number of state-of-the-art world class campuses in the country. India can yet again emerge as a global hub for higher education, attracting students from different parts of the world, especially western developed countries. This not only has monetary benefits in the form of foreign exchange generation, but it also boosts India's soft power. Prospective foreign universities, on the other hand, in order to make their footing will seek collaborations with credible local catalyst organisations, professional agencies, and creative individuals to tailor optimally priced academic offerings in line with the local realities and will employ local talent, thereby generating employment. Further, the infrastructural development will ensure money inflow resulting in vibrancy in our economy.
The UGC Regulations on establishing Campuses by Foreign Universities in India is a welcome move. That said, all of this is possible only if India can attract quality global institutions to set up their campuses in the country. Unless a level-playing field is created, there will be a lack of interest from foreign universities. Several such initiatives in the past have failed to achieve desired results. However, India's position (especially in terms of economy) globally has made tremendous inroads in recent times. So, the foreign institutes may find India more favourable than two decades ago.
The most anticipated areas of concern include regulatory mechanisms relating to aspects such as academics, landholding, taxation, and faculty recruitments. Thus, the norms must be friendly without putting Indian universities at any disadvantage. Of course, only time will reveal the success or failure of this UGC initiative. One forewarning to keep in mind is that India should ensure that the foreign education providers set up learning labs promoting collaboration and knowledge-sharing, not education shops pursuing commercial interests bypassing the larger cause. These campuses must protect the interests of the students hailing from marginalised and underprivileged sections and should not become an elite only opportunity. If such issues are addressed earnestly and regulations are successful in attracting reputed foreign universities, it will change the face of the Indian education system.
The author is Dean, Students' Welfare, Central University of Jammu. Views expressed are personal. 
Read all the Latest News, Trending News, Cricket News, Bollywood News,
India News and Entertainment News here. Follow us on Facebook, Twitter and Instagram.
India
Teacher educational courses must be tweaked to enable all teachers to develop the right attitude and the knowledge to screen children with disabilities and provide the required support.
News & Analysis
Put your questions to the Minister of state for HRD, Dr Shashi Tharoor, on May 9, 2013 at 7pm (IST), on a Google+ Hangouts..
Opinion
In the Indian educational sector, payment solution platforms and fintech are helping educational institutes to reduce paper-based transactions