Head-on | Yes, Adam Tooze, this really is India's moment in the world
In the new world order not a single country in Europe will — for the first time since the colonial and slave trading era began — be among the world's four largest economies. Those will be multiracial US, China, India and Japan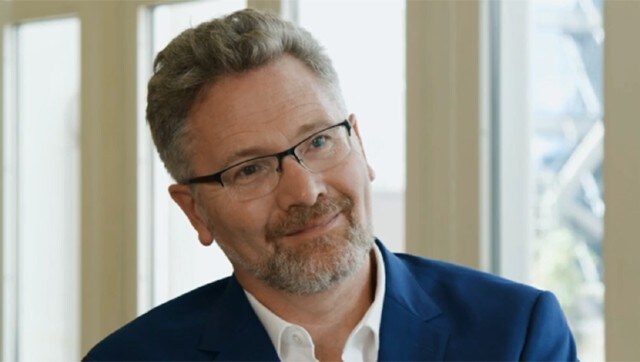 Adam Tooze is a professor of history at New York's Columbia University and director of the university's European Institute. In an op-ed for Hindustan Times on 21 January 2023, titled "Is this really India's moment in the world?", Tooze reveals both intellectual laziness and prejudice.
The simmering resentment in Western political and academic circles over India's position on the Russia-Ukraine war spills out early in Tooze's diatribe.
He writes: "The Ukraine war has drawn a lot of diplomatic attention to India, the putative head of a new non-aligned faction. Delegations from all sides have streamed to New Delhi. But is that a role to celebrate? Of course, every country has to pursue its own interests, but there is also a point where you have to reckon with the facts on the ground and honour the norms in which you too have a stake. Russia has repeatedly and outrageously violated international law. India's abstentions in the United Nations do not make it look strong."
What Tooze wants India to do is back the West's position on the Russia-Ukraine conflict, denying India the strategic autonomy that the West arrogates to itself. This is redolent of the Cold War era when you were either "with us or with them".
The West for decades turned a blind eye to Pakistan-sponsored terrorism against India. It was only when the Indian economy and consumer market became too large to ignore and the hegemonic threat of China loomed that the West sought a more balanced geopolitical relationship with India.
None of this populates Tooze's unidimensional analysis. Instead he cavils over India's role in the Covid-19 and climate change.
Tooze writes, barely containing his condescension: "India is an acknowledged player in global public health. It was crucial to the global vaccine response to Covid-19. But that too was the result of a collective failure to contain a runaway pandemic. And when the call came in 2021, Delhi was torn between supplying its own needs and honouring the commitments it had made to the global vaccination programme. The Serum Institute — a global champion though it may be — could not meet both demands, at least initially."
Not a word on India's Covid-19 vaccination programme — the largest and most successful in the world. Not a word either, unsurprisingly, on how Western vaccine makers blocked a patent-waiver to boost vaccine production in poor countries in Africa, Asia and South America.
Sam Meredith reported in CNBC during the first Covid-19 wave: "The US, Canada and the UK are among some of the high-income countries actively blocking a patent-waiver proposal designed to boost the global production of Covid-19 vaccines."
Pfizer's conduct, exposed at the recent World Economic Forum (WEF) at Davos, is starkly revelatory. India's minister of state for information technology Rajeev Chandrasekhar said: "Just to remind all Indians that Pfizer tried to bully the government of India into accepting conditions of indemnity."
On climate change, Tooze is parsimonious. According to him, "India was bulking large at COP27 in Egypt. But once again, we have to ask why. The sobering truth is that India is vital to climate diplomacy because we are so close to exhausting the carbon budget that even developing countries have to be fully enrolled in the sustainable energy push. The familiar path to industrialisation fired by coal, oil and gas would promise collective ruin. And India cannot pretend that this is someone else's problem. The heatwave and flooding of 2022 give notice of just how vulnerable the subcontinent is. It is not just the COP process that needs India. India desperately needs global cooperation to stave off the looming climate disaster."
Again the prejudice and insouciance are stark. Tooze's ancestral England and Germany (where he studied at the Free University of Berlin) were among the world's biggest historical carbon emitters. They industrialised, colonised and waged war while spewing billions of tonnes of carbon dioxide into the atmosphere. India has emitted a fraction of Europe's CO2.Tooze ignores this history and instead brandishes a thinly veiled threat: "India desperately needs global cooperation." Tooze obviously means the West's pledge, dishonoured so far, to finance climate change in the developing world, impoverished by exploitative colonial powers.
Tooze finally surrenders to open bias with this piece of jejune vituperation: "Rather than a national triumph, the claim — that this is 'India's moment' — could almost seem like a sardonic joke that history is playing at the expense of what will soon be the world's most populous country. India is huge, but it finds itself thrust into the centre of world affairs when it is still struggling to reach basic development objectives with regard to health, poverty alleviation, and education. In good years, its economy grows fast, but growth rates are not the same as actual prosperity, where India still lags behind not only rich countries such as China, but other developing countries such as Bangladesh and Vietnam."
When anger and prejudice overcome reason, untruths unfold. Tooze calls China a "rich" country. It isn't. It has a per capita income of $12,500, around the same as middle-income countries in Latin America.
Tooze continues to be economical with the truth. "India," he declares, "still lags behind Bangladesh." India's GDP is actually eight times larger than Bangladesh and per capita income by purchasing power parity (PPP) over 20 per cent higher. "Lags behind" is a phrase borne out of pettiness and prejudice.
Tooze's poorly informed commentary reflects on academic standards at Columbia University. The fact that a leading newspaper like Hindustan Times chose to publish the article on its editorial page reflects poorly on its standards as well.
Tooze's article reveals the resentment in the "rich world" at India's rise. How can a former colony, impoverished at Independence in 1947 by 190 years of British rule, rise to the status of the world's fifth largest economy ahead of Britain? Worse, it is set to overtake Germany in 2025 and Japan in 2027 to emerge as the world's third largest economy.
Tooze's barely hidden angst: how dare India aspire to great power status? All talk of "this being India's moment" is, to use Tooze's words, "a sardonic joke".
Europe grew rich by stealth on the back of the transatlantic slave trade, invasive colonialism and usurpation of indigenous peoples' land. That era is over. In the new world order not a single country in Europe will — for the first time since the colonial and slave trading era began — be among the world's four largest economies. Those will be multiracial US, China, India and Japan.
The writer is editor, author and publisher. Views expressed here are per personal.
Read all the Latest News, Trending News, Cricket News, Bollywood News,
India News and Entertainment News here. Follow us on Facebook, Twitter and Instagram.
World
"Humanity is on thin ice — and that ice is melting fast," United Nations Secretary-General Antonio Guterres said. "Our world needs climate action on all fronts — everything, everywhere, all at once."
Opinion
Whether one likes China or not, one will have to admit that it seized the opportune moment to take on a leadership role and guide the world towards more rational decision-making
Explainers
Russia's Vladimir Putin and China's Xi Jinping have both called for a multilateral system, where no single country should dictate the international order