Budget 2023-24 Expectation: Simplify regulations, availability of funding for small business owners
Entrepreneurs and investors are urging the Government of India to rationalise the entire taxation system
The Indian startup ecosystem has progressively matured in recent years owing to an overwhelming number of angels, venture capital funds, incubators, and accelerators, as well as government interventions such as Digital India and Startup India, which have accelerated the startup and investment activity across cities and new market segments.
There is an increase in startup funding and unicorns driven by rapidly rising consumer purchasing power, digital internet connectivity, access to niche markets, social networking dissemination, technological breakthroughs, and favourable consumer demographics.
Despite advancement, Indian startups encounter significant hurdles, including the unorganized and fragmented character of the market in most industries, an absence of clear and open policy measures that startups can easily tap into, a poor infrastructure, a lack of knowledge and exposure, and complications in doing business. Additionally, the data indicate that the evolution of the startup ecosystem is concentrated in large Tier-I cities and states with financial depth, particularly in IT-supported verticals.
Small businesses outside of metropolitan cities are majorly still not aware of initiatives that provide multiple government subsidies and tax exemptions to startups.
Here is what startups and investors expect from the union budget 2023:
Make investment attractive for investors
Easy access to financing is critical for business owners in the early stages of startup growth. In 2022, high volatility as an outcome of dwindling economies, higher interest rates, and global unrest clouded the investment picture for founders and investors. Therefore, industry leaders highly anticipate Budget 2023 to contribute to making investments more appealing to investors. Investors would also like to see a suppression in Capital Gain Tax for unlisted investments in the upcoming Union Budget to help motivate angel investors and venture capitalists to hold on to their investments for longer in order to promote wealth creation and startup progression.
Promote entrepreneurship and startup growth
Entrepreneurship has proven time and time again to be a crucial factor for the growth and development in India, owing to its utmost relevance and visible impact on capital formation and job creation. Therefore, investors and early-stage startups demand that the government continue to take the necessary steps to encourage entrepreneurship and startup advancement, as well as to support research and development in cutting-edge innovations, to encourage creativity and technical progress. Furthermore, all stakeholders expect to see attempts to improve the convenience of doing business, such as the simplification of regulations and the availability of funding for small business owners.
Encourage innovation, early-stage funding
The startup ecosystem in India remains concentrated in three notable regions: Bengaluru, Delhi-NCR (National Capital Region), and Mumbai, making up the majority of total investment value. Interestingly, Tier-II and Tier-III cities, which are hotbeds for untapped startup talent, have recently surfaced as convenient territories attracting investors in today's fiercely competitive market. Therefore, the government needs to grab the opportunity and foster incubation hubs, accelerator programs, and networking events in Indian Tier-II and III cities to further strengthen the democratisation of early-stage startup funding. The government also needs to focus on simplifying regulations regarding company registration, and bankruptcy laws, and reintegrating failed businesses into the startup ecosystem.
Need for tax reforms
Entrepreneurs and investors are urging the Government of India to rationalise the entire taxation system, from the GST exemption slab to the reduction of Angel Tax and from lowering registration fees to high duties, to lighten the strain on startups. Furthermore, startup-friendly policies should be implemented to make it easier to authenticate a business as well as additional tax relief should be provided until an early-stage startup reaches a certain revenue threshold. Given the increasing number of start-ups in the nation, and ESOPs being one of the most effective tools for hiring and retaining skilled workers, ESOP taxation should also be relaxed.
Encourage ESG
With growing objections about climate change, global supply shortages, and economic disparities, investors are increasingly hopping on the ESG bandwagon. Before trading, socially responsible investors and stakeholders, including board members want to understand a company's position on sustainability practices. So it would be great if the Union Budget for 2023 will include measures such as offering tax breaks to startups that endorse green technology and promote a framework for renewable energy.
With the appropriate policy drive, 2023 can be a promised year for early-stage startup growth as well as for ushering in new technological innovations and advancements. However, the urgency of the hour is to raise awareness of government policy measures and incentives, increase credit disbursement to priority sectors, promote outreach and network benefits to Tier-II and III cities, and simplify funding and tax breaks for foreign and domestic investors so that budding entrepreneurs in India have enough fuel to achieve greatness.
The writer is Co-Founder, We Founder Circle and Managing Partner, Invstt Trust. He tweets @GauravSinghvi14 @wefoundercircle. Views expressed are personal.
Read all the Latest News, Trending News, Cricket News, Bollywood News,
India News and Entertainment News here. Follow us on Facebook, Twitter and Instagram.
World
Canada has so far has provided more than 8 billion Canadian dollar loan to Kyiv since the war began on 24 February last year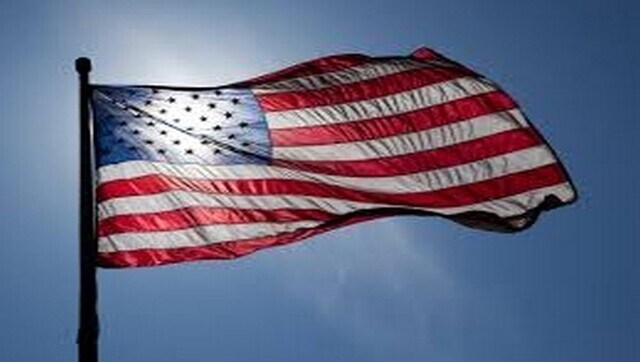 World
Chicago has grown unaffordable for many working- and middle-class people
Business
As the House resumed at 6 pm, Union Finance Minister Nirmala Sitharaman moved the Demands for Grants for 2023-24 and relevant appropriation Bills for discussion and voting