Budget 2023-24 Expectation: Prioritising Cloud, cybersecurity and data to build a resilient business model
Increased government spending is expected on digital infra, cybersecurity allocations, skill development programmes, and business efficiency improvement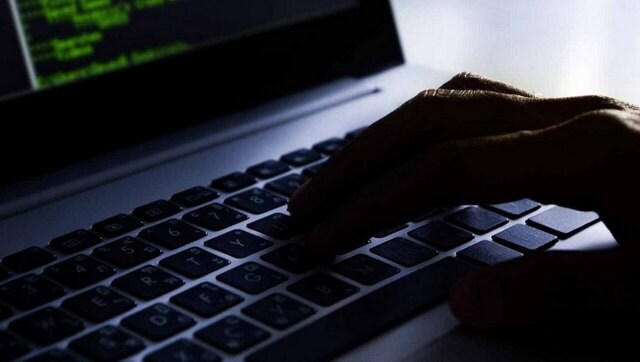 With the 5G rollout, 2022 became a black year in terms of cyberattacks in India. As per IBM's Security Data Breach Report India witnessed Rs 17.5 crore worth of data breaches in FY22, which increased by 6.6 per cent from 2021 and 25 per cent from 2020. In the first quarter of the year, over 18 million cyberattacks hit the country, with 200,000 breaches occurring daily. Nearly 2,000 websites got hacked in June-July alone, and 22 billion records were exposed.
With the ongoing digital initiatives by the Indian government, industries are rapidly adopting digital transformation activities like Cloud migration, automation, IT infrastructure upgradation, and integration of IoT, AI, and analytics. They are shifting their business models to digital-first approaches and deploying new-age tools and technologies to streamline operations.
Over 50 per cent of Indian companies will increase their ICT budget in 2023 to accelerate innovation, build business resilience, and boost productivity. However, the primary hindrance to India's digitisation is the growing cyberattacks that increased by 51per cent in 2022 across multiple industries, including critical infrastructure.
Strengthening cybersecurity
India's cybersecurity market expects to generate $2.7 billion in revenue in 2023. As ransomware, supply chain attacks, insider threats, and data leakage rise, companies will focus more on data resiliency to accelerate recoveries and drive business continuity and growth. They will especially secure their multi-cloud environment and integrated APIs to protect data across shared services and safeguard their legacy data infrastructure.
Over 82 per cent of decision-makers foresee an increase in their cybersecurity budget in 2023 to follow a 'zero trust' policy. In this vulnerable scenario, companies are reluctant to assume safety behind the firewalls and want to verify each request to isolate problems. Predominantly, companies in the sectors such as public administration, healthcare and pharmaceuticals, education, BFSI, and retail are highly-sensitive to cyber threats. They will strengthen their IoT endpoints, networks, and servers through real-time visibility, threat detection, hunting, and recovery.
Large-scale enterprises and SMEs will also build a cybersecurity culture across their workforces by educating employees about the types of cyberattacks, the ways of using company resources securely, and how to avoid becoming breach enablers inadvertently. They will deploy market-leading cybersecurity tools to gain real-time visibility across IP addresses, SaaS applications, code repositories, IAM policies, and other cyber assets and monitor complex multi-cloud systems in a single window. Moreover, their cybersecurity ecosystem will comply with the regulations of HIPAA, SOC2, ISO 27001, GDPR, PCI-DSS, CCPA, and more to avoid penalties and encompass sophisticated threats over time.
Wishlist from FM for sector
Today's cyber criminals utilise cutting-edge technologies like AI and ML to circumvent legacy security measures and gain access to confidential data. To stay ahead of the cyberterrorists, organisations should invest in modern security tools and processes and take care of their digital assets. Since Zero Trust Network Access (ZTNA) will be the fastest-growing security approach globally at a 27.5 per cent CAGR, corporates look forward to implementing the latest cybersecurity tools and hiring in-house cybersecurity professionals to combat security breaches. They will upskill employees with security training, monitor their access to digital assets, maintain secure backup systems, and secure their internet connectivity for holistic security coverage.
As the FY2023-24 budget awaits in a few weeks, the vulnerable sectors and the IT ecosystem will look for government spending on digital infrastructure, cybersecurity allocations, skill development programs, and business efficiency improvement. They expect financial allotment towards a robust digital framework for massive data analysis, technological innovation, data protection, and expert security services.
Resilient framework needed
The rolling out of 5G technology will increase the cyberattack surface with Botnets, DDoS, and privacy violations. The growth of 5G-connected devices will be a playground for cybercriminals with myriad sophisticated threats. Under such circumstances, India's G20 Presidency is an opportunity to effectuate a resilient framework for trusted cyberspace and empower stakeholders with state-of-the-art ammunition. How the government utilises this opportunity to develop a 'Cyber Surakshit Bharat' remains a question of time and budget.
The writer is CEO and Co-Founder, Scrut Automation- a risk observability and compliance automation platform. He tweets @AayushGhoshCho2. Views expressed are personal.
Read all the Latest News, Trending News, Cricket News, Bollywood News,
India News and Entertainment News here. Follow us on Facebook, Twitter and Instagram.
World
A report in IPCSC read, even as China's military budget is barely a third of that of the US, it has increased fivefold over the past 20 years and now exceeds that of the 13 Indo-Pacific countries that follow it in terms of military spending.
World
China said on Sunday it was increasing military spending by 7.2 percent -- the fastest pace in four years -- to 1.55 trillion yuan ($225 billion), at a key meeting of its rubber-stamp parliament
World
China has increased its defence budget to 1.55 trillion yuan (about USD 225 billion) this year, up from 1.45 trillion yuan last year