Budget 2023-24 Expectation: India needs to focus on mental health and wellbeing
India needs to invest in mental health treatment because of the impact it has on society and productivity. There has to be a system of tracking and accountability in place, as well as an increase in funding for public engagement, support hotlines, and community groups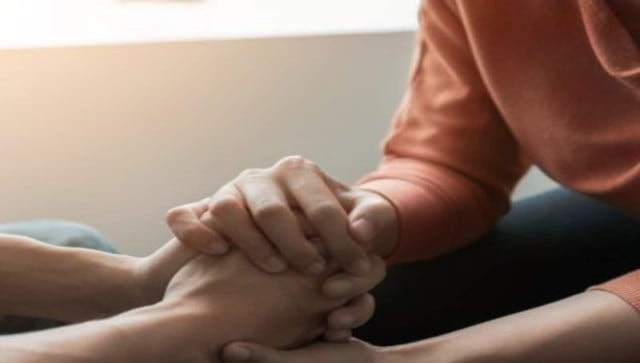 The effects of COVID-19 on the societal and economic environment have contributed to a worldwide increase in the prevalence of mental health problems, which has reached almost alarming proportions. Countries of all economic stages, including India, have noticed this worrying tendency.
The Indian government has also indicated this by placing its priority on mental health in the 2022 Union Budget. Rs 670 crore was allocated for mental health in the previous financial year. Of this, about Rs 630 Crore had been allocated for the operations of the National Institute of Mental Health and Neuro Sciences (NIMHANS) in Bangalore (Rs 560 crore) and Lokopriya Gopinath Bordoloi Regional Institute of Mental Health in Tezpur (Rs 700 crore).
The finance minister announced that this money was being spent on a plan to set up a National Tele Mental Health program in India, with 23 tele-mental health centres working with NIMHANS as the nodal centre. There has been a good shift in focus, as mental health is now on the government's agenda, with digital health and investments along with the national title-mental health project that will improve access to care taking off.
But considering that India is responsible for over 15 per cent of the world's mental health burden, the country must increase its spending to better address this issue. For instance, there is a tremendous opportunity to enhance the total budget allocation towards the National mental health programme (NMHP)and to also develop a robust curriculum of mental health or psychiatry streams in medical colleges where only 1.4 per cent of lecture hours and a two-week internship in a medical school are the present norms.
This will help India ensure the availability and accessibility of minimum mental healthcare for all in the foreseeable future, particularly to the most vulnerable and underprivileged sections of the population. It will also offer encouragement to the application of mental health knowledge in general healthcare and social development. Indirectly increased focus on mental health will lead to the promotion of community participation in mental health service development and stimulate efforts towards self-help in the community.
Now is the time to seize the initiative and work on building concrete policy frameworks that will help both now and in the future. Awareness and reduction of stigma surrounding mental health issues should be prioritised immediately. Consistency in the yearly rise in budget allocation for mental health is essential, as is the study of how that spending is put to use. India desperately needs better access to mental health resources like hospitals, beds, outpatient programmes, and staff due to the high prevalence of mental disease Fourteen per cent of Indians suffer from mental health issues according to a NIMHANS report of 2016. The massive gaps in the treatment of mental health disorders can be closed by increasing government investment in mental health and neurological research. The union should invest more in National Mental Health Programme and similar mental health projects.
India needs to invest in mental health treatment because of the impact it has on society and productivity. There has to be a system of tracking and accountability in place, as well as an increase in funding for public engagement, support hotlines, and community groups. The government looks willing to take action in this area, as seen by Budget 2022-23's funding and increasing emphasis on promoting mental health for all Indians.
Finally, with this Budget, the government has the opportunity to address the vital issues of resolving India's mental health concerns. Early detection and treatment, and short-term training for general practitioners to diagnose and treat common mental diseases with a restricted number of medicines under professional supervision, are needed.
So also training health staff to detect mentally sick persons, boosting public awareness to prevent stigma, and monitoring record keeping is important. It is necessary to develop a specific subsidy system that goes beyond consultations and sessions to cover drugs, as well as to address the difficulties that extend beyond the rapidly changing scene of our cities and into the hinterland.
The author is the Founder & Chairperson, MPower, an initiative of Aditya Birla Education Trust. Views are personal.
Read all the Latest News, Trending News, Cricket News, Bollywood News,
India News and Entertainment News here. Follow us on Facebook, Twitter and Instagram.
Explainers
Several Americans are speaking out about their experiences being impacted by more than one gun massacre, including the Nashville school shooting, in which the lives of three children and three adults were abruptly ended
Explainers
What if perspiration was the answer to social anxiety disorder? A Swedish research has found that people exposed to body odours saw a 39 per cent reduction in their scores when combined with mindfulness therapy
Business
As the House resumed at 6 pm, Union Finance Minister Nirmala Sitharaman moved the Demands for Grants for 2023-24 and relevant appropriation Bills for discussion and voting