Budget 2023-24 Expectation: Focus should be on affordable medical technology
India has a real opportunity to become a world leader in the field of robotic surgery due to its population base, an affordable robotic system, physicians wanting to use the latest technologies and a huge amount of data that will be used for teaching, training and future publications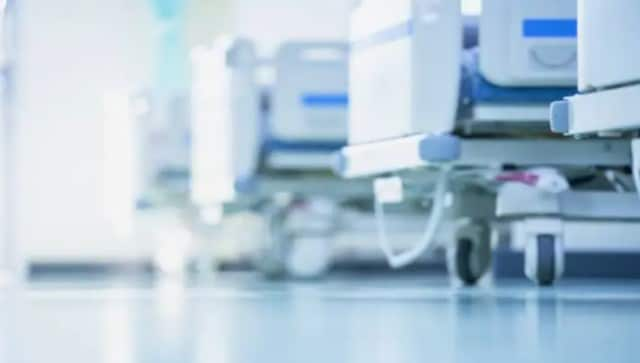 India's health sector is one of the fastest-growing sectors of the country. A strong health system is not just about building more hospitals, but also about a supporting ecosystem with health and medical equipment that helps us become a truly 'Atmanirbhar Bharat'.
If we want India to become the health capital of the world then our health system should be more tech-enabled with indigenously developed technologies and medical equipment.
Even though we have seen great developments that took place in our country during the COVID times, it is too little from the point of view of our dominance in the health world. We are supposed to be the pharma capital of the world and for that we must be able to develop technology in the medical infrastructure and medical technology.
How India can become exporter of medical equipments
I believe this Budget will not only focus on health but on developing medical technologies which are affordable and will benefit all Indians along with those standing in the last mile. And with these developments, we will become the exporter of medical equipment to the world.
Today, we are predominantly importing about 90 percent major health technologies. In order to become truly 'Atmanirbhar Bharat' in terms of health we need to build health technologies. The government should support and encourage companies who are developing health technologies or have already developed health technologies in India by promoting them and giving them more incentives and thereby growing more opportunities.
Make India health capital of world
SS Mantra is a unique product created by Indian engineers that are revolutionizing Robotic Surgery in the country and the world by providing affordable and better technology in robotic surgery.
We believe this Budget will set a new pathway to make India the health capital of the world with more money invested in health infrastructure and medical technologies and giving more and more benefits to India and the world.
Creating a health infrastructure for a 1.4 billion population is not an easy task. Over the years the government has been investing hugely and has taken steps to ensure that health facilities are available for the entire population. This includes the introduction of 'Ayushman Bharat' and many initiatives which were implemented during COVID.
Give benefits to indigenously developed medical infrastructure 
It is important that by importing health equipment and paying a huge amount of money for it may not be in the interest of India in the long run. We expect the Government of India, through the finance minister, and the health minister to ensure that this Budget will give additional benefits and will focus on indigenously developing medical infrastructure such as surgical robotics, etc.
The world has changed over the last two decades and technology has played a major role and India has been at the forefront of the IT revolution.
Even though we are one of the largest countries with a huge population, our investment and budgetary allocation in the health sector has always been a very low percentage of our GDP.
As we grow with a mission to create an 'Atmanirbhar Bharat' with a Make in India as the mantra, it is important that more and more private enterprises create technologies that can revolutionize the health sector by making it cost-effective and technologically advanced for each suffering person.
We expect the Government of India to focus and support companies who are investing in advanced medical equipment and technologies not only for India but for the whole world.
We believe India has a real opportunity to become a world leader in the field of robotic surgery due to its population base, an affordable robotic system, physicians wanting to use the latest technologies and a huge amount of data that will be used for teaching, training and future publications.
We strongly believe that it is high time the brilliant minds of Indian scientists be brought to the forefront and that we as a nation not only contribute to the advancement of medical sciences, but lead others into its bright future.
The writer is robotics surgeon Founder, Chairman and CEO, SS Innovations. He tweets @SSINNOVATIONS_. Views expressed are personal. 
Read all the Latest News, Trending News, Cricket News, Bollywood News,
India News and Entertainment News here. Follow us on Facebook, Twitter and Instagram.
Business
The IMF's World Economic Outlook earlier said the size of the Indian economy will increase from USD 3.2 trillion in 2021-22 to USD 3.5 trillion in 2022-23 and cross USD 5 trillion in 2026-27
Business
Addressing the 10th webinar on Budget, PM Modi said the government has increased outlay on capital expenditure to Rs 10 lakh crore, the highest ever
World
The so-called Potholes Fund already had a £500 million budgetary allocation from the Treasury, but councils in England have been guaranteed a further sizable infusion