Budget 2023-24 Expectation: Edtech sector seeks increase in funding, tax breaks, tech investment
It is likely the government will continue to prioritise increasing access to technology and education in the 2023 Budget, especially in rural and neglected areas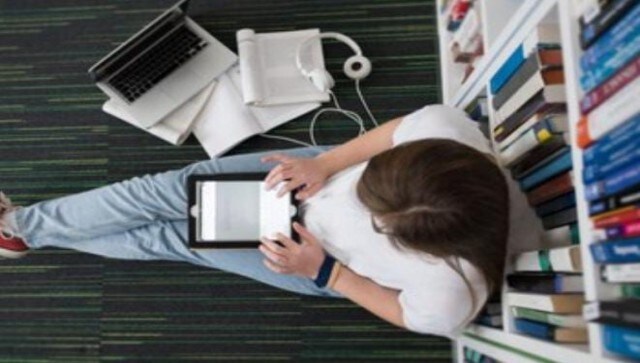 The need for online education and easier access to technology has boosted India's edtech sector's recent rapid growth. Additionally, the government has supported the sector with several programmes and regulations.
It is likely the government will continue to prioritise increasing access to technology and education in the 2023 Budget, especially in rural and neglected areas. This might entail actions like expanding funding for edtech firms, offering tax breaks to businesses in the industry, and starting fresh campaigns to encourage the use of technology in education. To keep up with the shifts in the labour market, the government may also put an emphasis on skill development and vocational training.
A National Education Policy that the government has been actively developing since 2020 is scheduled to be enacted soon. In 2023, this Budget could provide a chance to reflect on the reforms recommended in the policy.
Here is what Budget 2023 can offer for the sector:
Invest in technology
Using technology in education can significantly improve students' learning experiences. This may entail spending money on technological advancements like learning management systems, virtual and augmented reality, and education platforms powered by Artificial Intelligence. Collaboration among students, professors, and business professionals can result in the creation of fresh concepts and methods for teaching. This may entail encouraging students to take part in hackathons and other collaborative activities, as well as fostering collaboration and problem-solving abilities.
Emphasise lifelong learning
A culture of creativity can be fostered by encouraging students to learn new things throughout their lives. Offering programmes for lifelong learning and giving students incentives to pursue further education and career development are two examples of how to go about doing it.
Promote online learning
With the development of technology, online learning has become a new technology. The government should focus on increasing the number of online courses, giving people access to digital resources, and supporting online learning to promote online education.
Promote research and experimentation
Promoting research and experimentation among students and teachers can result in the creation of innovative teaching strategies. For instance, provide grants for research and materials for in-class experimentation.
Adapting to shifting world market
As the job market is always changing, education should keep pace with it. To keep up with the demands of the labour market, provide additional skill-based education and vocational training programmes. For the school system to flourish in a sustainable manner, these initiatives should be supported by laws and regulations.
Tie-ups with private technologies
It is possible that the government may consider expanding collaboration with private technologies to increase the reach and impact of education initiatives. The government has been actively collaborating with private organisations and companies in various sectors, including education. These collaborations can take various forms such as partnerships, public-private partnerships, and investment in edtech startups.
Provide tax incentives for players in edtech
The government can also consider providing tax incentives for companies operating in the edtech sector or investing in edtech startups to promote innovation and growth in the industry
To encourage innovation and development, the government may also consider offering tax benefits to businesses engaged in the education technology sector or making investments in ed-tech firms.
Reforms to make India a hub for global education
India is a popular location for education because of its sizable population and expanding economy. To become a hub for global education, however, there are several areas that need to be improved. It is anticipated that the National Education Policy from 2020 will soon be put into practice. This policy intends to achieve comprehensive and inclusive reforms across the board in the field of education. The government may also emphasise vocational education and expand the chances available to international students.
To promote India as a centre for international education, the government may also consider altering other policies. It could grant tax advantages to foreign colleges that establish campuses in India, advertise India as a destination for education tourism, and streamline the visa application procedure for overseas students.
Changes in subsidies for edtech startups
The government has actively promoted the development of the edtech sector through a number of programmes and policies. This has included creating new initiatives to promote the use of technology in education, offering tax benefits for businesses engaged in the industry, and subsidising ed-tech firms.
I hope the government considers offering grants to edtech businesses in the Budget to assist them in creating fresh educational programmes and technologies.
The writer is CEO of Campus 365– @campus365io, edtech startup. Views expressed are personal.
Read all the Latest News, Trending News, Cricket News, Bollywood News,
India News and Entertainment News here. Follow us on Facebook, Twitter and Instagram.
Business
The IMF's World Economic Outlook earlier said the size of the Indian economy will increase from USD 3.2 trillion in 2021-22 to USD 3.5 trillion in 2022-23 and cross USD 5 trillion in 2026-27
World
The so-called Potholes Fund already had a £500 million budgetary allocation from the Treasury, but councils in England have been guaranteed a further sizable infusion
Business
As the House resumed at 6 pm, Union Finance Minister Nirmala Sitharaman moved the Demands for Grants for 2023-24 and relevant appropriation Bills for discussion and voting