Budget 2023-24 Expectation: Create a blueprint for real estate industry in the new normal
The biggest challenges facing developers are rising input costs of construction and accessing funding at affordable rates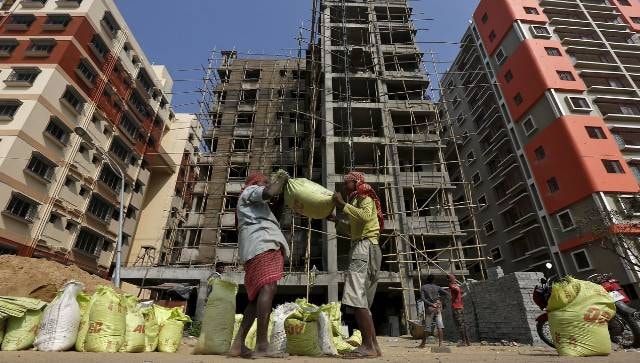 The year 2022 was a year of recovery and growth for the Indian residential market with tangible signs of revival and resilience, which is demonstrated in the growth of residential demand and supply across the country. The recovery was largely driven by demand from end-users for affordable and mid-segment residences, and demand for rental homes as many returned to their base locations.
In 2022, pan-India residential demand increased by 19 per cent and the supply grew by 2.7 per cent. Bengaluru, Pune, and Mumbai emerged as the preferred cities for real estate investments. With the effects of the pandemic stabilizing, the demand for rental homes also increased (by 8.5 per cent in 2022) as offices and educational institutions reopened, especially in the first two quarters of FY 2022.
The year 2023 promises a similar growth trajectory with a continued preference for larger homes and the growing popularity of tier 2 markets as realty growth engines. The upcoming Union Budget presents an opportunity to sustain the momentum with strategic budgetary interventions to expedite supply that will help achieve the government's target of 'Housing for All' and make real-estate investments more lucrative.
One of the biggest challenges prospective homebuyers are facing right now is the inflationary pressures of the economy. By enhancing relevant tax benefits, the Budget can help increase disposable income for homebuyers and spur investments in the sector. One such benefit could be to exempt interest on home loans from tax, which was last revised in FY 2016.
Additionally, there is a growing preference for affordable homes by customers across major cities. Our research shows that in Hyderabad, affordability reigns supreme as properties under <Rs 5,000 psf is the most searched criteria for homebuyers. Similarly, in Kolkata, the demand for the affordable segment (<Rs 5,000psf) increased from 61 percent in July-September 2022 to 67 percent between October-December 2022.
Increase price band for affordable housing\
To make homes more affordable and bolster the vision of "affordable housing", the Budget has the opportunity to benefit homebuyers and developers alike by increasing the price band for affordable housing, especially in metros. These steps would not only benefit a larger segment of society by making homes more affordable but could stimulate fresh demand as well. Further, stabilizing interest rates on home loans in the affordable segment is desirable. In 2022 alone, the loan interest rates increased 4-5 times, and relief on this front would benefit prospective home-buyers.
Rationalising GST rates on inputs of construction
In the last couple of years, we have also observed homebuyers' preference for ready-to-move apartments over those under construction. Our latest PropIndex report (Oct-Dec 2022) observes that the prices of ready-to-move apartments increased faster than under construction because of increasing residential demand in cities like Bengaluru, Chennai, and Hyderabad, amongst others.
The biggest challenges facing developers are rising input costs of construction and accessing funding at affordable rates. These inflationary costs not only impacted project delivery timelines but also increased property rates by an average of 14 percent across cities. Rationalising the GST rates on inputs such as cement could significantly reduce the cost of construction, and attract homebuyers to under-construction properties.
Improved access to sources of funding and strengthening the existing financial infrastructure would also improve the liquidity of the developers and sustain construction activities. Such steps would also help sustain residential demand in the long run and stabilize prices. As an industry that generates employment for over 54 million people[1]incentivizing the completion of under-construction properties will also improve employment opportunities in the overall economy.
To conclude, past Union budgets have been hailed for being industry-focused, and the upcoming Budget has the potential to further open pathways of growth and expansion of the real-estate sector.
The writer is CEO, Magicbricks-an online real estate portal. He tweets @sudhirpai @magicbricks Views expressed are personal.
Read all the Latest News, Trending News, Cricket News, Bollywood News,
India News and Entertainment News here. Follow us on Facebook, Twitter and Instagram.